CAREER HOTLINE
Pervin Malhotra
Stick it out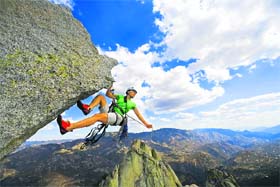 Q. I'm a final year student of B.Tech (electronics and communication), currently doing industrial training in Networking (CCNA+MCITP). I'm really confused between networking and Java as I have come to know that even after having a certification in networking the pay scale for a fresher is low. But there's a good demand for Java programmers in reputed companies. So please guide me whether I should continue doing networking and does this field have a good scope in future?
— Abhisekh Mahajan
A. The kind of money that companies offer at start to freshers across the board is relatively low. Unless you are passing out of IITs or NITs, all top companies, including Infosys and TCS, offer similarly moderate packages. And the reasons are many: plenty of engineering graduates available with a stint in Networking.
Also, companies feel that students lack a strong practical base in this function. So in a way, they are paying you to learn.
The same goes for Java, except that currently there aren't as many people who have a strong base4 in Java as in networking. So perhaps that may be a good decision to go in for - particularly, if you are interested in a career in software development.
Regardless of which you opt for, if you stick it out for 2-3 years, that's when the companies take serious note of you and offer you a better and more competitive package. It may perhaps surprise you that a year down the line barely 10-15% of the initial hires are retained in an organisation. The companies hire (and fire in bulk). Only those who have the commitment and skills to progress in the job are hand-picked for higher promotions and responsibilities.
So my advice to you would be to get your foot in the door of a good company regardless of how much or little they offer) and focus on sharpening your core skills. You have a long-term career ahead of you which calls for some long-term planning and foresight. Even with Networking, who knows you could make it to the position of a CTO (Chief Technology officer) a few years down the line if you stick it out!
Aiming to become DBA

Q. I am doing MCA (final year) from HPU, Shimla, and I want to be a DBA. My academic background (till Plus II) was not so good. However, after that, I improved my academic profile during graduation. Please tell me how I can go for Oracle DBA. What is the eligibility criteria for this and from where I can do the certification that can provide me better placement?
— Vijay Shankar
A. While there are no rigid academic background requirements specified in order to become an Oracle Certified (Database) Administrator, a good understanding of computers and networks, operating systems and SQL (Structured Query Language) will stand you in good stead not only in clearing the certifying exams but also practically in your job. Typically, you should look become an Oracle DBA after completing your BTech / BE or an MCA / MSc (IT) or a PGDCA from DOEACC.
Why? In today's competitive environment a DBA who can handle additional responsibilities within the IT department not only stands a better chance of getting a job (or retaining one) but also for career progression.
Do note: being the Database Administrator is quite different from working in database administration
As a Database Administrator, your typical responsibilities would include:
Implementation of data models
Database design
Database accessibility
Planning for and monitoring database performance & capacity
Data replication and backups
Database Maintenance
For the latest Oracle Database version (11G) there are three different levels of certification in Database Administration - Oracle Certificate Associate (OCA), then Oracle Certified Professional (OCP) and finally Oracle Certified Master (OCM). There are also similar certifications related to Application Development and Implementation
While several institutes conduct trainings on Oracle database and related areas, the certification exams are only conducted by Oracle Education.
Do check the Oracle Education website (http://education.oracle.com) for the specific requirements for the different types and levels of certification, the fee for the exams and also the passing requirement.
Explore other options in medical stream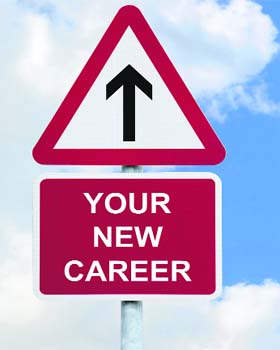 Q. I am a student of Plus II (medical stream). I don't have good chances of clearing the PMT in the first attempt. So kindly inform me about other career prospects. Also give brief description about them, good colleges and job prospects.
— Akshita Rana
A. Just because you can't clear your PMT in the first attempt is no reason to give up on your dream of pursuing medicine! Compared to the surfeit of engineering colleges in our country, the number of medical colleges is extremely limited. As a result of the acute competition, many aspirants manage to land a medical seat only in the second (and even third) attempt.
There's an acute shortage of health professionals in India. Presently, we have only 1 doc for every 1,700 people (the global ratio: 1.5 : 1000).
Be that as it may, if you are in a real hurry, and can't wait for another year for whatever reason, there are plenty of other interesting career options beyond the traditional which you could consider.
Besides looking at some of the branches of alternative or traditional systems of medicine such as ayurveda, homeopathy, unani, siddha, naturopathy and yoga, you could also look at related fields like pharmacy, biochemistry, biotechnology, biomedical sciences, bioinformatics, microbiology, molecular biology, genetics, physiology, veterinary science and animal husbandry, zoology, agriculture, nursing, physiotherapy, occupational therapy, speech and audiology, optometry.
You could also look at the field of medical technology which includes ophthalmic technology, lab and X-ray technology, perfusion technology, biomedical engineering, dental mechanics, hospital administration, health management, nutrition, dietetics, food processing, medical transcription, medico-legal work, rehabilitation counselling etc. The range of options available in this sector is indeed wide and varied.
Job fair
Vocational training institute the Indian Institute of Job Training (IIJT) will organise job fairs in its centres in seven cities in North on January 21. The job fairs will give a chance to candidates with Plus II, graduation and diploma qualifications in Delhi, Jaipur, Chandigarh, Sonepat, Dehradun, Kanpur and Allahabad to explore job opportunities in top companies.
Currently 1,137 positions are available in sales, accounts, marketing, finance and customer relations and companies like My Money Mantra, Building Contorl Solutions Pvt. Ltd, Godrej, Kochar Infotech Pvt. Ltd, Competent Synergies Pvt Ltd., Dominos Pizza and Samarth Lifestyle Retailing Pvt. Ltd., Karvy Consultants Ltd will be participating in the event.
According to Kuldeep Parekh, Divisional head at IIJT Education, "Campus recruitment have slumped in recent times especially in Tier 2 and Tier 3 colleges, augmenting the need for job fairs, we would be looking at candidates with 0-2 years' experience for the various positions in this job fair.
The writer is a noted career expert and director, Career Guidance India (CARING). Please send in your queries with your full name, complete address and academic qualifications to: The Editor, Jobs and Careers, The Tribune, Sector 29, Chandigarh-160030, or at careers@tribunemail.com