Book fest BOOM
The buzz around literature festivals is growing with many now being held in India. In spite of the intellectual eyebrow being raised in disapproval, these are here to stay as the old order changeth, writes Nirupama Dutt
Here is a boom in literature festivals all over the country from Jaipur to Thiruvananthapuram; from Mussoorie to Mumbai; from Bokaro to Kolkata. But what does literature have to do with festivals? This is a question that purists are asking. They hold that literature is the child of grave solitude in both its creation and in its consumption. William Wordsworth's famous definition of poetry —"Poetry is the spontaneous overflow of powerful feelings: it takes its origin from emotion recollected in tranquility"— they feel, holds good for all literature.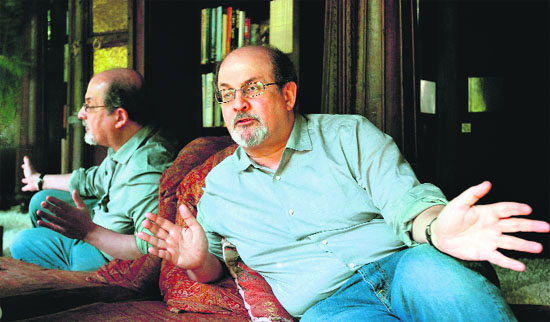 Life beyond glory
This Republic Day, Harish Chandra Mehra, India's first bravery award-winning child, recalls the highs and lows of his life, writes Vivek Shukla
Come January, and memories start haunting Harish Chandra Mehra, who became a real-life hero a little more than five decades ago. As children who have won the bravery awards pass through Rajpath during the Republic Day parade, 68-year-old Mehra, who won the first bravery award, will be watching them on TV in a sombre mood. On October 2, 1957, 14-year-old Harish Chandra Mehra saved the lives of Pandit Jawaharlal Nehru and other dignitaries at the Capital's Ram Lila ground.
Crocodile attends Papal audience
Pope Benedict XVI addressed around 7,000 faithful — and a crocodile. To commemorate the Rome zoo's 100th anniversary, staff members attended the Pope's general indoor audience in Vatican City and brought along a rare baby Cuban crocodile to represent the zoological park's animals.
Smallest frog found
Herpetologists have discovered a new frog species in the tropical forests of Papua New Guinea which they say is smallest vertebrate ever found. The previously unknown creature, speckled in red and black, measures just 7.7 mm in length from nose to butt. It is so small that end to end more than two would fit on a dime.
A PEACE OF INDIA
NARRATIVE of A NATION
After a decade of travelling through the length and breadth of the wonderful nation that is India, Brian Mendonca discovers how despite the diverse strains of culture and regional variants, there is an inherent unity in the patchwork quilt
When I bounced the title of my second book of poems A Peace of India: Poems in Transit with friends a while ago, some of them wryly retorted "piece?" – or "pieces'? That was the time Jharkhand was happening and and we had not yet got to Chhattisgarh. Telangana was nascent and the Manipuris were doing their bit with the headhunters. Nearer home, trains occasionally got stoned at Hubli or Belgaum and the only safe transit point between two states seemed to be the silence in Silent Valley.
Nehru as a fashion icon
The stylish Nehru jacket, popularised by India's first Prime Minister Jawaharlal Nehru, has been listed among the top global political fashion statements. Nehru's attire has found place in the list that includes the tracksuit of Cuba's communist leader Fidel Castro's and former Chinese leader Mao Zedong's safari suit, according to the Time magazine.
Blogging on the beach
Travel blogs are incredibly easy to set up and there are dozens of blogging templates to choose from. one must, however, follow a few guidelines to keep your readers interested, writes Gillian Orr
You've finally booked that trip of your dreams and you're about to embark on an exciting new adventure. What better way to let friends and family know you're safe — as well as making them just a teeny bit jealous — than by sharing your exploits via a travel blog? From the gap-year student, who wants to appease her worried parents while she's backpacking around Vietnam to the enterprising ex-cubicle dweller, who uses his money-spinning blog to fund his never-ending globetrotting, there are thousands of travel blogs to discover online.
Champions of a melting cause
Two sherpas are going to trek the Great Himalaya Trail in an attempt to highlight the dangers that the climate change is posing to the Himalayan region
A sherpa, who has climbed Mount Everest a record 21 times, will trek hundreds of miles, along some of the world's highest mountains, to highlight the impact of climate change on the Himalayas, according to organisers of the event.
Cinema with a cause
Films on the theme of corruption often make the audience sit up and think, writes M. L. Dhawan
Many a filmmaker has tried to make films which combine the ingredients of popular entertainment with aspirations of social amelioration and humanist development. There has been a number of films based on corruption and crumbling system of governance. Just when the audience has had enough films on violence and vulgarity, there comes a film which makes the audience sit up and think.
Vidya unplugged
Vidya Balan is not sitting on her laurels after the success of The Dirty Picture but is ready with her next release Kahaani, in which she plays a seven-month pregnant woman, writes Sreya Basu
You have emerged as the new 'Hero' of Bollywood post The Dirty Picture. How do you feel?
Really filmmaking is team effort. It is very elating when people give the actor credit for the success of a film. So I will also not refuse to it. But I think it is team effort and I am hoping that the success of The Dirty Picture will help me get a chance to work with more good directors and good teams; so that I can continue my performance level.