Designs on the self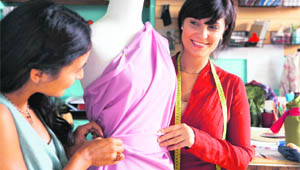 The work profile of a designer revolves around dressing up the world and making everyone look their best. The trims, the hemlines, the frills and the colour combinations end up taking days to bring one outfit to life. We look at the flip side and ask designers how the dynamics of designing changes when they end up making something for themselves.
Thinkstockphotos/ Getty images

success mantra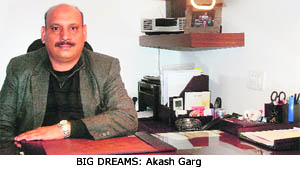 Go with your instinct
Take the first step and then keep moving no matter what; there is no guarantee or sure-shot formula for success. Follow your heart and instincts; give in your best, don't be scared of challenges, say yes to healthy competition and rest let time decide. Well, it worked for Akash Garg, director Kava, a successful businessman who never gives in to the word 'impossible'. He shares his success mantras.
Child's play
There is pręt line, couture ensembles, collections only for men; resort-wear shows, regional fashion weeks. And then the fragmented fashion got divided further, this time for tweens. Among the slew of fashion weeks and shows that happened across India a week was dedicated to kids fashion at Mumbai, with the obvious nomenclature of Kids Fashion Week. The serious business saw a collection by ace designer Rocky S and several major brands.
TREND SETTER
Fashion's own
Everyone wants to look fashionable but only a few can coordinate and bring forth a truly stylish persona which makes the individual stand out in the crowd. Such fashionable ones become icons, setting up a trend for others to follow. Freelance fashion designer Isha Gupta shares her thoughts on fashion…
Celeb point
No repetition please!
The problem about being a celebrity is that more often than not you cannot repeat the outfits you wear to a public event. The result is that I have been given an ultimatum at home. Clear your closets. Well just literally!
Master Chef


Spicy treat
The humble potato is a veggie that fits in everywhere and if it was in grammar it would be called a "common noun"! Rather even a person who is adaptable to all circumstances is likened to a potato! Yet, when we dress up the potato with herbs or just bring out its taste with minimal cooking by itself, it sure does become a tasty dish. Potatoes, in all forms, are enjoyed by children and elders alike and dieticians will tell you that if cooked properly they are the friendliest carb. Here is a recipe which is sure going to add a 'zing' to your meal.


Pun'jab'

Sandeep Joshi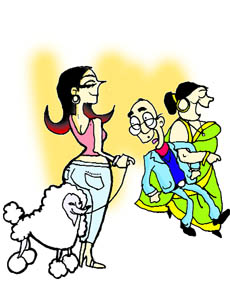 It's a dog's day:

The dog show made the day really refreshing!
star track
Single, ready to mingle
It's the wedding season in Bollywood and actor Shahid Kapoor, who has made himself "available" for marriage, feels that the institution brings in a lot of confidence and a sense of stability.

n Ramp scorcher
n Clash of the titles
n Error uploading
n Back to classics
n Booked and hooked!
n Clearing the air...
n Golshifteh Farahani goes nude; gets banned!
n I want to direct full time: Angelina Jolie
n Spice girl
chatter box
Bruised & safe
While shooting for the honeymoon sequence in Goa for Star Plus' Ek Hazaaron Mein Meri Behna Hain, actors Karan Tacker and Krystle D' Souza fell off their bike when it skid. Karan was injured on his palms and later stopped him from enjoying water sports. Krystle was bruised but thankfully the duo is safe.

n Comic dose
n Vansh to die again
n Another year wiser
n A step forward
n Twist in the tale