live & let Live-in
Reel and real life live-in relationships do not attract eyeballs anymore, and are finding acceptance, writes Shoma A. Chatterji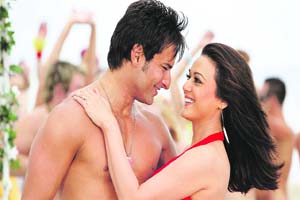 Salaam Namaste tried to cushion the shock of lovers, Saif and Preity, living together by placing them in Australia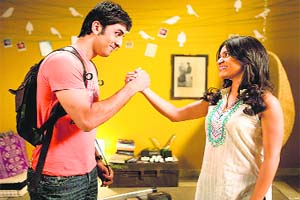 Ranbir and Konkona in Wake Up Sid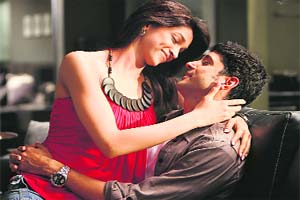 In Karthik Calling Karthik, Farhan and Deepika share a live-in relationship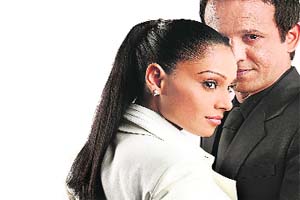 Corporate saw an unmarried Bipasha pregnant with her partner's child

Live-in relationships in Indian cinema are a common presence. Whether one talks about films like Wake Up Sid, Bachna ae Haseeno, Anjaana Anjaani, Salaam Namaste or analyses the relationship factor in Madhur Bhandarkar's Fashion, the lowest common denominator is that in these films, live-in relationships form a basic tenet of Indian society.
While Salaam Namaste tried to cushion the shock of live-in relationships for the Indian audience by placing the lovers in Australia where live-in does not raise an eyebrow. But in a film like Luck By Chance where the lovers Farhan Khan and Konkona Sharma freely live together but finally part ways or Corporate, where the character played by Bipasha Basu is left pregnant with the baby sired by her dead live-in partner, or, every other mainstream film we see today, show that no one raises an eyebrow about the relationships. In Wake Up Sid, Ranbir Kapoor has a live-in relationship with Konkona Sen Sharma. In Karthik Calling Karthik, Farhan and Deepika share a live-in relationship and the story goes on.
Are live-in relationships in real life inspired by live-in relationships shown in films? Or do the films themselves represent a slice of Indian reality we know little about? Bollywood offers a strong microcosm of live-in relationships without making bones about it. The trend began decades ago when Parveen Babi stepped into a live-in relationship, first with Danny Dengzongpa, then with Kabir Bedi and finally with Mahesh Bhatt. B.R. Ishara, who discovered Rehana Sultan to star in his Chetna, soon entered into a live-in relationship that ended in marriage. Dancer Helen had a long-standing live-in relationship with filmmaker P.N. Arora that ended bitterly followed by a 17-year-old court case over a house in which she lived. Writer Salim Javed rescued her from ignominy and married her later though he was already a married man with children.
It was Parveen Babi who burst the balloon of secrecy around live-in relationships. Since then, all live-in relationships are out in the open where film people are ready to spill the beans and the phrase 'yellow journalism' can go to hell. Kareena and Saif, Salman and Katrina, Konkona and Ranvir Shorey, Bipasha and John Abraham, Sushmita Sen and her several boyfriends, Amisha Patel and Vikram Bhatt, together or split, are open stories that do not attract eyeballs anymore.
It would be wrong to presume that live-in relationships in real life are 'inspired' by mainstream films. The phrase 'live-together' can be traced back to Adam and Eve, the first live-in couple in history. The institution of marriage did not exist then. Neither Adam nor Eve was aware of the logistics of the relationship. Their relationship survived basically on their dependence on each other in the midst of nature that drove them into the Darwinian battle for the survival of the fittest. A registration certificate did not back this union of souls; nor did marriage rituals, or any mandatory symbols of marriage. One bite on that apple of desire and everything changed forever.
The fig leaf gave birth to the first two 'civil' and 'decent' human beings on earth, bringing along the selfish need for security and stability in the relationship, culminating in the institution of marriage. This did offer stability and security in one sense. But in another, marriage was tilted in favour of the husband who appropriated his wife as 'property' and forgot that like himself; she too, was a 'person.'
Closer home, a Madhya Pradesh High Court judgment in 1985 dealt with the case of Loli, who had lived for several years with Radhika Singh. Together, they had five daughters and a son. The trial court dismissed the case made by Singh's sister-in-law that Loli should not have property rights as she was just a mistress. In Badri Prasad (1978), the Supreme Court recognised a live-in relationship as a valid marriage, accusing the authorities of questioning a relationship 50 years after the couple had begun living together, and were treated as a married couple even by their relatives.
The most interesting revelation in these is that live-ins almost always end in marriage, both in films and in real life. The question is — who are we, human beings as prone to 'immoral' acts and behaviour to comment on or make value judgments on fellow humans, be it in real life or in films? No wonder then that live-in relationships within film personalities sanctified, accepted and acknowledged by everyone easily spills over into real life situations not through imitation or inspiration, but as a natural process of social evolution and acceptance.