Naked truth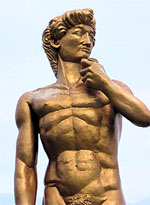 The defense is readymade and comes in handy all the time – if centuries ago the sculptures at Ajanta-Ellora denoted artistic freedom why bicker about nudity now? Why Husain's aesthetics are questioned? Why Chandigarh's very own Viren Tanwar had to put off his exhibition on the same subject? And recently why Delhi-based artist Pranava Prakash was bashed up for painting nude Bollywood heroines? But then there is no denying the fact that a line has to be drawn, creativity and painting nudes for the heck of it has to be distinguished from each other. We fail to understand the artistic idea behind Prakash painting of a naked Arundhati Roy. Or, for that matter nudes of Veena Malik, Vidya Balan or Poonam Pandey. Prakash's argument is that he only wanted to show Bollywood's influence on the common man's life.

Lisa says yes to Jason!
Indo-Canadian actress Lisa Ray is engaged to boyfriend Jason Dehni after he proposed to her on a recent vacation in Napa Valley. A delighted Lisa let the world know via twitter, writing, "Just returned from the glorious Napa Valley — the gourmand's and wine-lovers' paradise — with a delicious announcement. Stay tuned...
Lisa Ray & Jason Dehni
Brewing love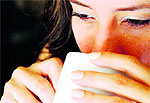 'You can invite me for a cup of coffee'— if this can be an excuse for your clumsiness, it is bang-on way to strike a conversation! Come to think of it, a lot of things revolve around a simple cup of coffee. Office gossips, break-up sob stories, plotting how to dig out extra money from folks; late night BlackBerry message that surprised…a lot can brew over a single cup of hot coffee.
Sofia is most desirable
Sofia Vergara has been named the most desirable woman of 2012, in a poll conducted by men's online magazine AskMen.com. The Modern Family star jumped two spots from last year's poll.
Work & play
Work-life balance is difficult to maintain, especially in the corporate sector! Some of the jobs demand commitment levels that are more than what are required to run a marriage! So, it is but natural that incentives have to be the driving force. Working holidays are one among them, where employees get to work and enjoy with their families at the same time. Well, that's a good deal for the hard-working corporate guys as they get to spend at least some time with their family!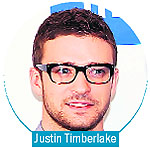 The learning Curve
Justin Timberlake and Amy Adams are starring with veteran actor Clint Eastwood in Trouble With the Curve, about an aging baseball scout. Directed by Robert Lorenz, Eastwood's longtime producing partner, the film is slated to release on September 28. The road drama centers on an aging baseball scout (Eastwood) who goes on a road trip to search for new talent while trying to save his relationship with his adult daughter (Adams), a rising attorney who is on the verge of being promoted to partner.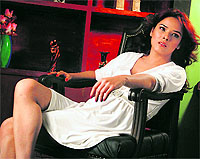 Udita's diary
Actress Udita Goswami returns to the big screen after a long hiatus with Diary Of A Butterfly and says like her previous movies this one too has exciting music, adding that it is a matter of luck that her films boast of good music.



Back again: Udita Goswami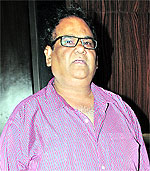 Satish Kaushik's new cameo
Veteran actor Satish Kaushik has been known to tickle the bones of his audience for almost three decades now. However, in filmmaker Rumi Jaffery's next movie he will do anything but make people laugh. In the movie Gali Gali Chor Hai, Kaushik plays the role of a supportive father to actor Akshaye Khanna's character, who is the main protagonist of the movie. "I don't play any unique character and yet this character is important. I play the role of a common man," says Kaushik.
Playing self: Satish Kaushik
All about Love You To Death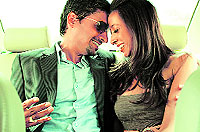 Love You To Death is a wild, whacky comic thriller in Hinglish that laughs at the crazy times we live in. Triggered partially by newspaper stories of greed, it includes a bunch of bumbling murder attempts, plus a doctor who is a 'sexpert' by day, a rockstar by night, a theatre director who also organises 'supari' deaths, a spectacular dog funeral with dogs of all castes and 'breeds' in attendance!
Comic thriller: A scene from Love You To Death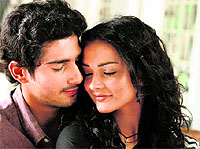 Overcoming obstacles
Keira Knightley has revealed that she overcame dyslexia as a child by reading a screenplay by Emma Thompson. The 26-year-old said the only way she was able to get over her learning disability was by reading the screenplay for Sense and Sensibility, and imagining what Thompson would do in her shoes.

In love: Amy Jackson and Prateik
Bollywood descends at Riteish-Genelia sangeet
From Sanjay Dutt, Gauri Khan to Karan Johar and Abhishek Bachchan — the who's who of Bollywood gathered for the sangeet ceremony of Riteish Deshmukh and Genelia D'Souza at the Taj Lands End.
Daredevil stunts for Katrina
Katrina Kaif is shooting in Havana for Kabir Khan's Ek Tha Tiger and Hollywood action director Conrad Palmisano is making the actress do daring stunts like free-falls.

Demi's dilemma
Demi Lovato has revealed that she is not confident enough to appear on TV again, following her stint in rehab last year. The former Sonny with a Chance star is taking a break from acting after admitting her battles with self-harming and an eating disorder, and she doesn't feel ready to be on camera again yet.
Demi Lovato
Dare to bare
Harry Potter star Daniel Radcliffe, who is all set to go naked for his new film Kill Your Darlings, says he is comfortable with nudity.
Verse-wise
Bureaucrat-cum-author Dheera Khandelwal released her latest book Taaron ki Tarf on Tuesday. She also released the English version titled In Search of Stars and Punjabi version Taarean Walh to reach out to a wider audience.
Flavours of Kashmir
Cooking is an art, and you can add grace to it with a topping of patience and technique. Kashmiri food achieves the form with the right mix of both. The bottom-line is labourious cooking! The ongoing Kashmiri food festival at Hotel Hometel spreads across a variety of dishes. Celebrity chefs Razak Khan and Rayaz Ahmad ensure the food is authentic in taste and not too spicy at the same time.
Sad without net
Forty-nine per cent of British children aged 12 and under, would be sad without an Internet connection, while one in five would be lonely, a new survey has found. The 'Digital Futures' project, which surveyed 1,000 young people in the UK between the ages of eight and 16 about the impact of the internet on their lives, found that the emotional attachment to the web was even stronger with teenagers.
The 'in' side
Glass apart
Glass bricks are actually a three dimensional glass block. Traditionally, these blocks are made from two units of ½" to 1" thick glass, each representing half a block, which are heat-fused together. A pocket of air is trapped in the space created between them. You can find them in different sizes, textures and colours.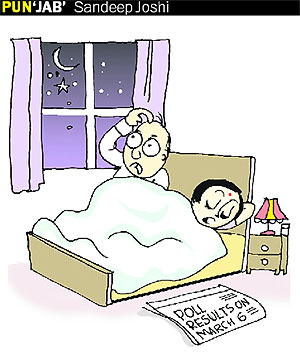 Sleepless in Punjab:

No need to worry, dear. Everyone is suffering from the same problem.

it's rocking
Romantic touch
Hosanna, the song from the movie Ek Deewana Tha is quite a hit. The track starts off pretty well and is quite similar to the original Tamil version. Suzanne D'Mello breezes through with her humming which is followed by Leon D'Souza with the lyrics, complimenting the wonderful composition of AR Rahman. The attempt is just to re-create the same song.
GET PHYSICAL
Bend it like Shiva