On the Button
Copy and paste someone elseís design in the fashion industry, the next day the designer is tagged as a plagiarist. Thatís how it has been ó being original is the parameter of being talented.
Reviving fashion
Fashion designer Wendell Rodricks has penned a book Moda Goa: History and Style, which talks about the factors that shaped Goaís distinct garment style.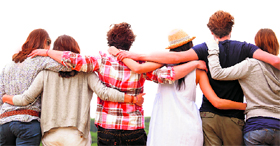 Matter of Trust
Trust is a tricky thing; it takes ages to gain it and one split second to lose it. If today we are leading a life full of stress, one huge factor responsible for it is the lack of trust. Be it familial, social or professional bonds trust is increasingly missing, making life more challenging than ever before.
The right impression
Bollywood thespian Dilip Kumar says that actor Riteish Deshmukh recently paid him a visit to take his and his wife Saira Banuís hand impression for his upcoming museum called Legends Walk in Mumbai, a desi version of the famous Hollywood Walk of Fame.
Chill Out
A Goa beyond Churches and Beaches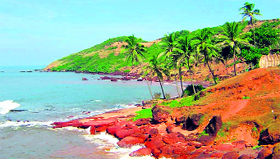 Being a keen student of history does have its moments of trial, particularly if one is in Goa for a school batch reunion. Though it was my second visit to the city, coincidently again during the monsoon, I was happy and quite excited to be in Goa. As the stay was intended to be a short and memorable sojourn with schoolmates catching up after a quarter of a century, my planned desertion from the group for a day met its fair share of hullabaloo.
Master Chef
Macaroni miniatures
Everyone loves macaroni and cheese! If you're good and normal, you probably do as well. The melted creaminess of cheese, wrapped around firm elbow shaped macaroni are like heaven on a platter.
Trouble Shooter
Mind your business
I am an NRI and live in the US. Due to relationship problems and job stress I had visited a psychiatrist there who suggested Mindfullness based cognitive training. What is this? Is it like Mindfulness meditation?


Graffiti Aradhika & Sesh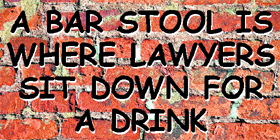 Weight watch
Take a break
Resting or relaxing can make your process of weight loss better. A weekly off from work helps you perform better at work and a yearly holiday is required to charge yourself for the whole year.
Pizza time
JW Marriott Chandigarh is all set to tantalise the tastebuds with scrumptious spread of pizzas and pastas at Oregano Restaurant and Bar.
Star Track


Vidya opts out of Shootout


Kangana is a spendthrift...


Confused Rani


Grand plans


Akshaye at his best


Agneepath is South bound


Tough childhood


Lindsay Lohan moves out?
Chatter Box


Haliís Naqab


Celebs show their Gyaan


Happy time for Phulwa


Facing the past


Fight for the right


Shubh Vivah replaces Kuch TohÖ