M A I N N E W S
Day after verdict, TRAI sets 2G auction ball rolling
Tribune News Service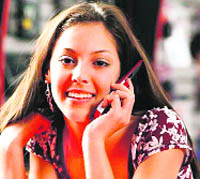 New Delhi/Hyderabad, Feb 3
A day after being rapped by the Supreme Court and told to auction the 2G spectrum allocated in 2008, the Telecom Regulatory Authority of India (TRAI) today started the process by seeking the views of all stakeholders by February 15. Directed to complete the process within four months, TRAI said the deadline would not be extended.
The Norwegian telecom company Telenor, which holds a 67 per cent stake in its joint venture with Unitech, Uninor, and Sistema of Russia, indicated their resolve to stick to their business. Both indicated that they were looking at all options, including legal measures and compensation, as they have already made investment. Both the companies also complained that rival companies were indulging in unfair and unethical practices to lure away their customers, vendors and dealers.
Uninor had a 36.30 million subscribers by the end of December, 2011. The Norwegian company Telenor indicated it had already invested Rs 6,100 crore in equity and over Rs 8,000 crore in corporate guarantees. Sistema also claimed to have invested Rs 12,500 crore. Sistema claims to have 15 million subscribers and 3,500 employees.
A Finance Ministry official, said that public sector banks have an exposure of Rs 10,000 crore in the telecom companies affected by the cancellation of licences by the Supreme Court. He, however, claimed as much as Rs 7,500 crore out of it is "secured against assets".
After the initial shock, the government has also started exploring the possibility of filing a review petition before the Supreme Court, seeking a modification of the apex court's order. An indication to this effect was provided by Congress general secretary Digvijay Singh in Hyderabad.
The AICC general secretary appeared to be making a common cause with the telecom companies whose licences were quashed
"What will happen to the telecom companies who have already gone ahead and built up the infrastructure?" he said.
"It is an order that has to be challenged. It will be challenged," he said.
"Probably, a review petition may be filed against this," he said but hastened to add that he did not know when the review petition would be filed.
The government's view is that in 2008 a deliberate policy decision was taken to expand the market and allow in new players to make the sector more competitive and break the cartel of a handful of big players. Revenue generation was not the motive then, it argues.
TRAI, yet Again
l Last year TRAI recommended price of Rs 10,972.45 crore for 6.2 Mhz of pan-India start-up 2G spectrum
l The price recommended by TRAI varied from circle to circle
l It ranged from Rs 7.60 crore per Mhz in J & K to Rs 187.38 crore per Mhz in Tamil Nadu
l For additional spectrum, the suggested range was Rs 22.89 crore in J & K to Rs 431.95 crore in AP