MUSIC ZONE
Saurabh & Gaurav
Nada Surf — The Stars Are Indifferent To Astronomy (Barsuk)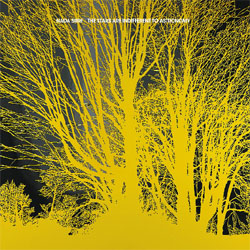 The vocal hooks and catchy choruses that have brought Nada Surf this far have only gotten better, and for once, it sounds as if vocalist Matthew Caws has become content with the sound of his voice. The energy is infectious - it's impossible not to sing along with the sweet clich`E9s hovering over strident tunes like the opener Clear Eye Clouded Mind or No Snow on the Mountain. The album is upbeat throughout, especially by Nada Surf standards, with the rhythm section propelling several songs. The rhythm section shines brightest on the anthemic The Moon Is Calling, when Elliot's sophisticated syncopated drum beats and Lorca's melodic bass fills complement each other beautifully. The album's gentler moments are just as gripping, particularly When I Was Young; the song progresses from an acoustic ballad driven by Caws' fragile tone into a lush rock song stuffed with orchestral swells and a powerful guitar solo. Teenage Dream and Let The Fight Do The Fighting pull off a similar nostalgic trick, while closing song, The Future, finds Caws musing, "We're just imitations and hooks, hits that you remember nothing," and admitting, "I cannot believe the future's happening to me." The energy and exuberance of the album are a welcome change of pace, and longtime Nada Surf fans will not be disappointed.
Best track: Clear Eye Clouded Mind
Worst track: Jules and Jim
Rating: ***
Bombay Bicycle Club — A Different Kind of Fix (Island)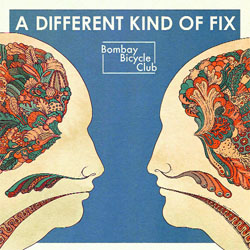 In 2009, Bombay Bicycle Club released their debut album I Had The Blues But I Shook Them Loose, which demonstrated their ability in the Indie music field. The band has once again managed to progress effortlessly and produce their best album by quite some distance. A Different Kind of Fix opens with How Can You Swallow So Much Sleep, building spectral vocals into layers that pulse with the arc of the guitar, an interesting introduction that inspires further listening. The incredibly talented Suren De Saram drives the band with beats that serve as the guiding force to their music, while Ed Nash delivers some of the best bass lines, we've heard in some time and guitarist, Jamie MacColl, weaves his brilliant melodies into each of the tracks. Of the several tracks which deserve special mention, the first is lead single Favourite Day. With its powerful but unusual, hypnotic piano riff, the song is positively infectious and joyously happy, and fits the mood of the album perfectly. Shuffle is a prominent highlight of the collection, and it works just as well in album context, perfectly placed in between the sonically impressive Take the Right One and Beggars. Fracture slowly builds to a harmonic wash of sound while Stil is like an even less low-tempo James Blake. When the treated vocal abruptly appears, it's a subtle but magical touch as part of a breathtaking finale.

Best track: Shuffle

Worst track: What You Want

Rating ***

Cloud Nothings — Attack On Memory (Carpark Records)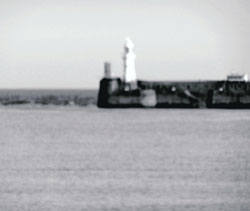 Cloud Nothings made their entry in 2011 with the blitz of rapid-fire, throaty songs found on their lo-fi self-titled debut. Attack On Memory, moves in the opposite direction, opening up wide spaces and letting the fury beneath breathe and then bellow. At eight tracks long, the album echoes the sentiments of yesteryear's greatest punk records. Though these tracks are obviously indebted to the 1990s bands like Sunny Day Real Estate or Jawbreaker, Baldi has composed an album that holds up to these greats. The guitars here, adopts a huge place in the mix, and though Baldi's vocal lines are appropriately raw, his songwriting and knack for catchy melodies still shine through this new-found focus on a heavier approach. The hard-edged No Sentiment is another highlight with its strung-out opening guitar line contrasted against some rough edged melodies that quickly enter and exits.

The best track on the album, and an early contender for best song of the year, is Wasted Days. Coming after the piano-guitar combo of album opener No Future/No Past, the track comes out of the gates with a guitar intro that evolves into a full-band gambol, that doesn't give-in for nine long minutes. The obvious highlight is Stay Useless, a crackling eruption of hooks and is among the most infectious tracks that Baldi has penned to date. Attack on Memory boasts an instrumental, Separation, which is completely post-punk in execution.

Best track: Wasted Days

Worst track: Cut You

Rating **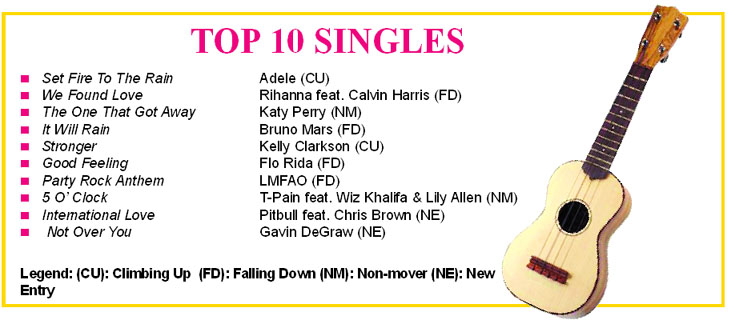 Album of the month
Kathleen Edwards — Voyageur (Rounder)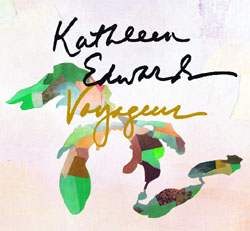 For her fourth album, Canadian singer-songwriter Kathleen Edwards has drafted in Bon Iver's Justin Vernon as co-producer, along with guest singers and musicians, including S Carey and Norah Jones. On the freewheeling lead single Sidecar, which is far and away, the most cheerful-sounding track Edwards has recorded, she spends the entirety of the song's verses lamenting "feeling so lost for so long." House Full of Empty Rooms manages to break through by way of its spot-on characterisation of the end of a relationship: "You don't kiss me/ The way I wish you would/ Maybe, I don't look at you/ In a way that makes you think you should."
Change the Sheets pays homage to the anthems of Springsteen, while Chameleon/Comedian takes influence from Neil Young era Rust Never Sleeps. On Mint, Edwards seems to finally have a little fun, riding some subtle 1960s vibes through a story of temptation and desire. Voyageur is a pretty serious and straightforward affair, full of seemingly autobiographical references and the occasional flash of Biblical imagery. Thematically, these new musical avenues fit the lyrics nicely, each track emphasising transformation and hazards, and Edwards never resorts to tired sentiments or clich`E9s about curing, wish and hope.
On the other hand, she does entertain a particularly tormented soul on Going to Hell and writes a few clunkers on Change the Sheets. Pink Champagne and closing track For The Record (featuring Norah Jones) are spacious, naturist and give her studio band the freedom to explore different textures and landscapes.
Best track: Going To Hell
Worst track: Sidecar