Retention value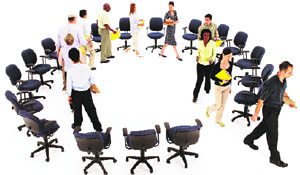 Employee retention matters. Retaining your best employees ensures customer satisfaction, better sales, greater employee satisfaction, effective succession planning and deeply embedded organisational knowledge. Poor retention can result in extra expenditure in training time, lost knowledge, frequent separations, insecure co-workers and costly recruitments. Losing a middle manager costs an organisation up to 100 per cent of his salary.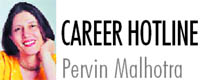 Backbone of financial security plans


Options for engineers in Army


Use work experience to decide field of specialisation
IN CONVERSATION
Liberating the learning system
Liberal Arts provide a platform to the students to get exposure to a wide range of academic subjects at the same time thereby enhancing skill sets and abilities to think and analyse critically.
CareerCature
Sandeep Joshi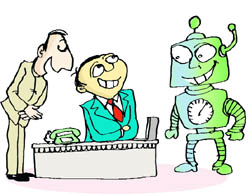 Sir, he is not like ordinary workers. He can enjoy boring jokes and appreciate stupid decisions.
CAREER COMPASS
Men of ideas
Knowledge is today held to be the most important cutting-edge asset, whether it be in a person or in an organisation.


Master of language


Science of food


Market force


Healing touch


Mending minds
Your ticket to US colleges
The SAT 1 Reasoning Test is a standardised test for college admissions in the United States, Canada and Singapore. The SAT is owned, published, and developed by the College Board. The test is intended to assess a student's readiness for college.
SMART STRATEGY
Just appraisal
Performance appraisal system has become a routine in almost all companies today. But only a few among them know the real value of implementing such a system which actually is meant to nurture the potential of the workforce.
Happiness @ work
Plan first or panic later
The total effort required to get some work done in most situations remains the same. So keep your cool, prepare in advance and deal with it in small instalments. Last-minute tackling of the situation will lead to panic.