Tube to fame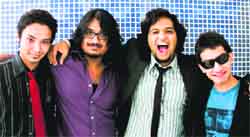 Our city has always been the cradle of multi-hued talent. From cutting music albums to putting together start-ups, there is little that the youngsters in Chandigarh have not done here. Singing, as an industry, has seen innumerable changes over time and today technology has a major role to play. We check out how.
Sahil Sarin (Extreme left) along with the members of his band Local Train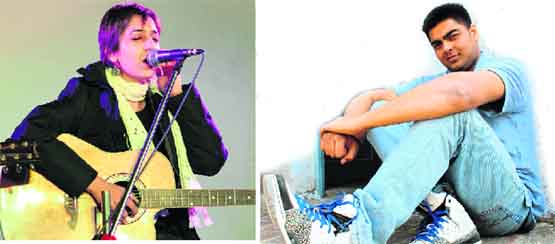 TRUNK full of surprise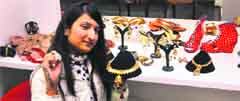 Valentine's fever is on and designers across the country are set to showcase their collections under one roof - the 'Valentine Trunk Show' at Soh-Koh, Sector-26, Chandigarh; something that has already been done in Mumbai and Delhi.
Pooja Motwani
The bridesman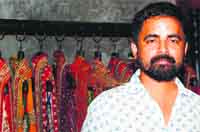 After serving the fashion world for over a decade, designer Sabyasachi Mukherjee has now forayed into the TV world with his Band Baajaa Bride with Sabyasachi show that he says will enable him connect with a market he has not tapped. The 37-year-old is the designer for the second season of the show where he will makeover 13 girls into bridal divas. "Yes, this is the first time I am doing a full-fledged television show.
Million-dollar Art


A collection of artwork owned by the late Dame Elizabeth Taylor fetched 21.9 million dollars at an auction. Vincent Van Gogh's landscape Vue de l'asile de la Chapelle de Remy, which hung in the living room of the late star's California home, was the biggest draw of the Christie's sale in London on Tuesday where it netted 16 million dollars.
Chatter box
The 'in' side
Window with a view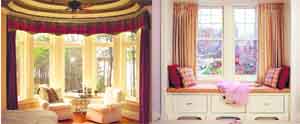 Bay windows are usually a unit of three or more windows projecting out from an outer wall of a house. Bay windows add more light, depth and dimension to a room. They create an interesting focal point and allow a lot of natural light and a beautiful outside view. Here are a few tips to decorate your window space—

Doc Talk
Mane attraction
Hair transplantation has now become a well-known and permanent treatment for baldness and hair loss. Hair transplantation relocates hair follicles, encouraging natural hair growth in balding areas. Although this procedure is most commonly performed on men, hair transplantation is growing more popular among women too.