Temporary ties
In this age of instant coffee, fast food, Facebook and Twitter, relationships have taken a different meaning for GenNext. While they swear by love and romance, commitment is a thing of the past for many young people, writes Ritika Melwani


Enchant your Date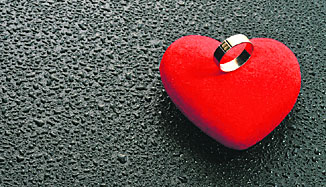 Take that special someone out for a classic candlelight dinner with gentle music in the background and tantalising food.
Go on a quiet walk in a secluded place — a deserted beach, a nature trail. Simply hold hands and bask in togetherness.
Take a day trip to a destination within reasonable travel distance. A quick romantic getaway might just make this Valentine's Day absolutely unforgettable.
Rent some romantic movies. Watch a few of these or just your favourite scenes together.
Create a web page with special pictures and memories the two of you have shared. Show your Valentine the site on the day.
Go star-gazing to a hill station. Get a good constellation, lay out a blanket and see how many stars you can identify.
Browse a bookstore together at one that includes a coffeehouse. Sip coffee and read to each other.
Celebrate for an entire week — send a Valentine's Day card with a rose every day during that week.
Re-visit the place you met for the first time.
Dance the night away at a local club.
Thinkstockphotos/ Getty images
The young girl closed the fairytale romance novel with a sigh. She loved the happy ending and wondered if there was a Prince Charming out there somewhere waiting to sweep her off her feet. She speculated on the possibilities of everlasting love and commitment but in the heart of hearts she knew all this stuff was for the birds.
Well, she could not have been more off track. Somewhere between reality and the 21st century exists St Valentine's Day. Though the origins of the day are shrouded in mystery (see box), for centuries it has traditionally come to be associated with love, romance and commitment.
But in this age of instant coffee, fast food, Facebook, Twitter and net chat, Valentine's Day has taken on a different meaning for the young. Though still a symbol of love and romance, it is the commitment part that is in the danger of getting lost in the frenetic lives of GenNext.
For an increasing number of young people, Valentine's Day simply means a day to hang out with their respective boyfriends/girlfriends, go see a movie or visit a pub, possibly exchange gifts that will probably lie forgotten in a corner for sometime and then head straight for the dustbin after the break-up, which is becoming a common phenomenon.
Sweet and short
In today's world of fast-changing mores, many young people are redefining the meaning of a relationship. For them, no-strings-attached ties are easy and comfortable. "Long-term affairs are boring. Relationships have to be sweet and short," says Sumit Shaw, a third-year student of Elphinstone College, Mumbai.
Sumit's friend Dhruv carries the argument further. "In today's world of short-lived romances and live-in arrangements, the meaning of Valentine's Day is changing. It's not that young people are not falling in love. They are. But they are also falling out of love as quickly. No one wants or expects love to last forever. Commitments change, people move on, and no one minds. Long-term relationships are a thing of the past.


Valentine's Day The origins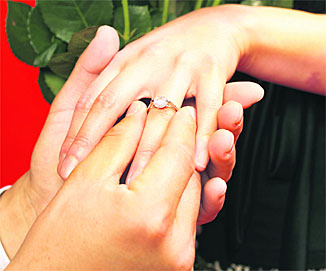 There are a number of versions about the origin of Valentine's Day. Some people say its roots can be traced to the ancient Roman festival of Lupercalia that was held on February 14. Romans believed that Lord Lupercus watched over shepherds and their flocks and kept the wild wolves from stalking their sheep. During the celebrations, young men struck women with strips of animal hide. Women took the blows because they felt it made them more fertile. Valentine's Day got linked to this festival because of its connection with fertility.

Another story links the day to a saint named Valentine during the reign of Roman Emperor Claudius II (200 AD) who forbade young men to marry as he felt single men made better soldiers. A priest of Rome named Valentine disobeyed the Emperor's order and secretly solemnised marriages of young couples. He was apprehended and dragged before the Emperor, who condemned him to be beaten to death with clubs and to have his head cut off. Valentine suffered martyrdom on February 14.

One more version links Valentine's Day to an early Christian priest named Valentine, who made friends with many children. Romans imprisoned him because he refused to worship their gods. The children missed him and secretly slipped notes and gifts in his prison cell. This story may explain why people exchange messages and gifts on Valentine's Day.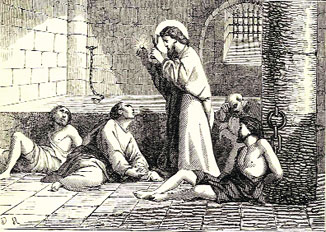 Roman Emperor Claudius II (200 AD) forbade young soldiers to marry. A priest named Valentine disobeyed the Emperor's order and secretly solemnised marriages of young soldiers

Men like Dhruv are extremely wary of commitment and are overly uneasy about the idea of an affair turning serious.
"Such old-fashioned affairs mean bondage and loss of freedom. I am not ready for that. In any case, this is not my age to get serious. I need my 'guy space' and I am not going to fall into any such trap that binds me to a committed relationship."
And it's not only the guys who are wary of relationships. The new-generation girls too are not far behind. "It is all about being a part of the 'in' crowd," says Shruti of the Lady Shriram College, New Delhi, who is dating the third guy in seven months, and is still looking for 'Mr Right'.
Adds class topper Rohini, "One cannot study all the time, you need diversions. And guys are as good a diversion as any. But if you want me to get serious, sorry, that time hasn't come so far."
In this era of bubblegum romance, 20-year-old Nidhi of New Delhi's Jesus & Mary College tells it like it is. "These days all that commitment means is going out for movies, to pubs and parties, and generally chilling out as good friends. Marriage is nowhere in the picture and anyway, life is too short to be tied down to one person."
Personal freedom
Being dumped by someone is not a matter of great significance anymore. After smarting for a short time, the race for bagging better dates begins with a vengeance. Psychologists say the underlying reason behind this kind of behaviour is the need for personal freedom.
Nikhil, a second-year economics honours student at New Delhi's St Stephen's College, says, "In love, commitment to one's partner is not important in these times. Last year, I had one girlfriend, this year I am seeing two simultaneously!" His friend Sunny agrees and adds, "Every Valentine's Day I have a different girl to pamper with
flowers and cards."
"Space," says Bharat, a 21-year-old student of communications of Symbiosis, Pune, "is the most important thing in a person's life. Commitments lead to complications and over-possessive and jealous partners."
However, this is not to say that all relationships end this way. Many young people take Valentine's Day seriously. For them, the search for the right partner is all-important. Take for example, Shrishti and Rahul, who have been with each other for nearly four years. They plan to get married as soon as they finish studying and get decent jobs.
Long-term relationship
Says Shrishti, "There's nothing old-fashioned about commitment. I was never open to superficial short-term relationships. I always carried the notion of a Mills & Boons kind of romance and was on the lookout for a long-term relationship, which in a perfect world would culminate into marriage."
Rahul says that though they did not meet on Valentine's Day, they have celebrated four Valentine's Days together. "The bond has grown stronger and stronger over the years. That's because Shrishti and I were serious about being honest about our relationship. And once we clicked, there was no looking back."
In fact, though this may be the age of the bubblegum romance, there are many others like Rahul and Shrishti, who believe that Valentine's Day means something more than just an exchange of superficial gifts. It means commitment, trust and eventual marriage.
As Rahul aptly puts it, "Valentine's Day has sanctity. It's not about flirting. It is a day to celebrate true love. Commitment is vital."