This writer offers a slice of the world

Patricia Schultz, an American travel writer whose huge global compendium 1,000 Places to See Before You Die sold three million copies is all set to publish a sequel to her work. She talks to Nick Duerden about travelling to the most exotic places alone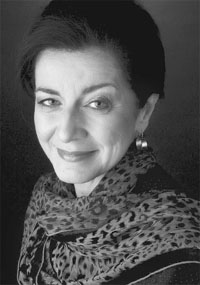 In 1995, Patricia Schultz, an American travel writer, began to work on a book that was less travel guide than it was global compendium. Her See. Schultz liked neither the title nor the number. "If you write about the 100 best places in the world, you write about all the usual suspects: London, Paris, Beijing," she says. "But add a zero, and you suddenly throw yourself open to the entire world."The result was 1,000 Places to See Before You Die. She was given a year to research and write it. "It took me eight," she says, laughing. When it finally came out, in 2003, it was 900 pages and weighed too much for any suitcase that wasnít on wheels. But it was a runaway bestseller, selling more than three million copies. Obeying that most implacable of laws that decrees any runaway bestseller demands a sequel, she is now about to publish The New 1,000 Places To See Before You Die. As its title suggests, it is essentially the same concept, with more not-so-obvious destinations (the Federated States of Micronesia, Tajikistan, Ludlow) and even more pages.
"Itís the kind of book for people who donít necessarily want to wade through 300 pages of one particular location," she says at her home in New York. By definition, then, it is necessarily sketchy, a mere few hundred words on each place, when best to go, the most appealing hotels, the glitziest resorts. She is on a promotional tour of the US, where she insists that though the book may be primarily popular with the older traveller, all ages have come to hear her talk.
"Ultimately, itís for anyone interested in broadening their horizons, which Iíd say is most of us," she says. Born in upstate New York, Schultz has spent her entire professional life travelling around the world. Her speciality was initially Italy, having spent several years in Florence after graduating, but she soon craved further adventure. Though she comes across as a woman of considerable poise and refinementó- think Helen Mirren meets Judith Chalmers ó- she mostly travelled on a very tight budget and slept on a lot of sofas. She also travelled alone.
"Iíve been very lucky, because nothing bad has ever happened to me," she says. "Living in New York, I guess Iíve developed a kind of body language and it helps that I look like I could be from anywhere; Iím dark, South American-looking, or else Italian, Greek. Iím certainly not your typical corn-fed tall blonde American." It was only in the Middle East, she says, where her lone status threw up the greatest cultural differences. "I was detained at Abu Dhabi airport one time for 24 hours. A woman was not permitted to enter the city alone." When she was allowed in, walking the streets brought unwanted attention. "I would always say that my husband was back at the hotel." Now in her 50s, Schultz has never married, never had children. Had she, then her books might well have remained unwritten. "There was a man once, in Florence, but that ended," she says. "I am with somebody now, so Iíve settled down psychologically, if not quite physically." Though Schultz is certainly one of the worldís better-travelled people, she does not possess quite as many passport stamps as her book would suggest.
She has only visited about 80 per cent of the locations listed. Of the remaining 20 per cent, she has fallen back on what all travel journalists invariably do: research. "Look, it is physically impossible to visit every place. And when you are in the environment of, say, Italy, do you really have the time or energy to go the extra 32km to the next hill town? No, but you can talk to the locals, you can do your research, and you can make a judgement call." So while she sings the praises of, to name but two, Mongolia and Antarctica, she has yet to see them with her own eyes. "No, but I want to as soon as I can." As we all would. But with the global financial crisis, such locations will surely remain out of bounds for most of us right now.
"Yes, but travel needs to be part of everyoneís life," she says, citing a recent US report that claims people will always want to spend money on seeing the world. "The hardcore intrepid traveller will travel through a depression, much less a recession. And besides, all of us like to dream, right?"
Schultzís three top destinations: Italy: "Where? Just about any place. Venice in January; a Tuscan hill town during the grape harvest. Palermo for all its exotic North African influence; Milan for its style. Iíve been to lots of beautiful countries around the world, but Italy really is the most beautiful." Papua New Guniea "For an over-the-top, once-in-a-lifetime experience, this is hard to beat. Dressed in costumes that are primitive and gorgeous, the people can look menacing and unwelcoming, but are completely the opposite. Nothing can prepare you for how different it is here, how wonderful."
Okavango Delta, Botswana: "This lush, inland oasis is a magnet for an incredible volume and diversity of wildlife. And as long as you do your homework and get the proper guide, and itís all about the guide, itís the most magical experience." ó The Independent