Date yourself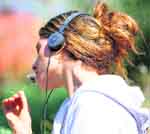 It is okay if this is how it happened — the day Cupid came with his bow and arrow, you were busy elsewhere, maybe waiting at the railway counter, finding a parking space or just sleeping and you escaped untouched! Ah well, you can't do much about it. Better luck next time; this should not refrain you from celebrating 'love'. This Valentine's Day some of the single bravehearts tell us how they plan to enjoy the day. You could probably take a tip or two from them!
Love ke liye kuch bhi karega…
Thank love for being more than just a

mere emotion. Had that not been the case, it wouldn't have sold at the box-office, pulled crowds to the cinema halls; and Yash Raj Films certainly wouldn't have been what it is! While love has done so much for the entertainment of viewers, for the business turnover of a few it has worked wonders as well.
SRK and Madhuri Dixit in Dil To Pagal Hai (left) and Bradley Cooper and Julia Roberts in Valentine's Day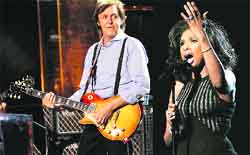 Deeply touched
Last year everyone went "Gaga", this time Adele is on a "roll", literally. Every Grammy throws the limelight on someone. At the 54th Grammy Awards, it was Adele all the way. The soul singer triumphed over Rihanna, Bruno Mars and Lady Gaga to win the Album of the Year Award for her chart topping 21. And don't forget the five other trophies.
Priyanka walked Grammy red carpet in Gauri-Nainika gown 
Actress Priyanka Chopra walked down the red carpet at the Grammy Awards in a gown created by designer duo Gauri-Nainika.
Royal treat
Ever wondered how the royal families like to eat? Here is an opportunity for you to find out. JW Marriott-Chandigarh brings exclusive dishes, favourites of the royals from all over the country in the Maharaja Food Festival at Safforn.
Par Excellence
Power–the backswing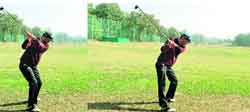 Once the pre-swing fundamentals of grip and set-up are in place we need to make a good backswing to get into a good position at the top so as to be able to make a powerful downswing to hit the ball far. The takeaway or the first move of the backswing is critical as if we start incorrectly there is little chance of being able to make a correction mid-way through the swing.
Master Chef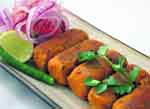 Love at first bite 
Romance rules this month with everyone discussing Valentine's Day! We conjure up chocolates, cakes, roses and balloons, almost always in heart shapes, don't we? Invariably we forget that this day also has a secondary significance of affection between friends and family. So whether you bake for the love of your life or another loved one, these heart-shaped sugar cookies are a sure-shot success.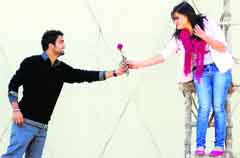 V-day wisdom
Did you shelve love after marriage? Experts suggest that this Valentine's Day, with some planning, time management and surprises, couples can rekindle romance and brush away boredom from married life. TV actor Pawan Shankar, married to Yukti for more than eight years, feels that priorities change after having kids, but it's the responsibility of the couples to keep the romance alive.
Star Track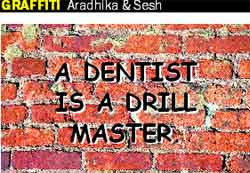 n Living and loving
n Children's happiness comes first: Victoria
n Valentine's Day tips from Paltrow
n Katherine's traditional side
chatter box