Fountain of Creativity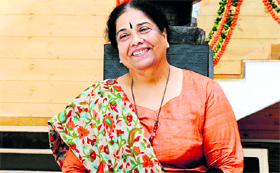 In the world of theatre thespian Usha Ganguli, nothing happens by chance. Meticulous planning, painstaking detailing and endless rehearsals make her theatre what it is — a power to reckon with. Not surprising then, even after 41 shows of her Hindi play Chandalika that she brought to Chandigarh as part of Natyanjali organised by Sangeet Natak Akademi in association with Chandigarh Sangeet Natak Akademi, she goes over the minutest details, understanding fully that when stage changes so do images. Egging her actors to excel, this perfectionist quips, "An actor works with 12 eyes…."
A story to tell
The only words he knew in German were Lufthansa, Hitler and Sh**! A couple of years down the line, Abbas Khider was out with his debut novel in German Der Falsche Inder (The Fake Indian). "I studied at the University and really didn't think about writing in German because I was already an Arabic writer.
Success Mantra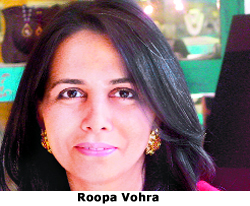 Glittering affair
Fifteen years ago, Roopa Vohra started with a capital of Rs 10,000. Today her pieces start at Rs 50,000 and the sky is the limit from there on. She will go across the globe to find just the right emerald for a piece. Roopa Vohra is a brand today, well-known for her jewellery and the old world charm it invokes. Known for reviving the dying Thewa art in jewels, Roopa has just put together a jewellery range that she has done from a scratch. "Nothing like this ever existed in our four-to-five thousand years of jewellery history," she says with aplomb.
Par Excellence
Transition from the back swing to the forward swing
As the shoulders and arms approach the top of the backswing, the lower body – hips and legs begin their move for the forward swing. During this the upper body must hold and not turn immediately. This produces a resistance to the lower body's turning action and is an important power move.
Road Rage
Wheel bar
Almost eight out of ten times we take things around us for granted, for instance our vehicle used for everyday commuting. An important thing that we tend to overlook in our cars is tyre pressure.
Star Track


Changed perceptions


Secret love


Perry on a spending spree


Not miserable, I'm tired: Victoria


Bond's got competition


Robert Pattinson's new pad...


Learning curve...


Baring it all


Devil haunting Gaga
Chatter Box


Is something brewing?


Ayesha turns to TV


On a role