No brand addiction

Have you checked out the spring/summer collection of Anna Sui? Or maybe the latest range of shoes launched by Christian Louboutin? If you are not one of those who will run after brand names like wild bulls, read on. As expenses rise and wallets shrink, we try to find out how much of unbranded clothes find their way from the streets, unknown stores and export houses into your wardrobe.
A changed life
Big Switch 3 — Life Without Daddy Ka Paisa, a reality show on UTV Bindass was indeed a great learning experience for the rich spoilt brats.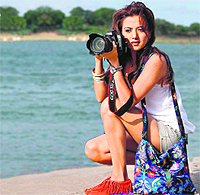 Kulraj to do a Telugu movie?
Actress Kulraj Randhawa ventured into the film industry with Punjabi movies and then progressed to Bollywood. Now she is again changing gears and intends to do films Down South. The TV actress made her full fledged debut on big screen in 2006 with Punjabi film Mannat opposite Jimmy Shergill, and later did a Hindi film Chintuji (2009) alongside veteran actor Rishi Kapoor.



HEADING SOUTH: Kulraj Randhawa
Stand-up performance
A lot has changed in Guneet Singh's life post the first episode of Chhote Miyan Season 3. His classmates give him a celebrity status now, teachers cite his example to other students and friends are just in awe of him. Guneet knew that small screen would make a difference, but he had no idea that such would be his popularity rating in the school!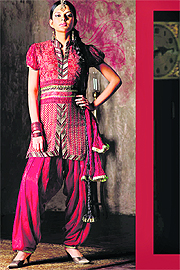 SUIT the purpose
From bitter to balmy, the weather is showing signs of improvement. And this is an indication that it's time to spring clean the wardrobe and add a few new things to the existing ones. Starting with one of the most pronounced and now a global fashion statement since Hollywood star Uma Thurman wore it (an embellished, pink salwar kameez); salwar suit is sure to be a hot spring/summer trend for 2012. The traditional suit comes in a new avatar with a contemporary touch to the salwar. "If in the past, suits only meant a kurti and salwar now it's a fashion statement where cuts and lines define its fashion quotient. And for the designers, they are investing on this traditional wear as summer means more of suits and salwars," says Divya Kapoor from Samsara at Hotel Taj.
Nothing fishy about it!
Eating fish can help keep your brain young, say scientists after finding that diets lacking omega-3 fatty acids hastens brain shrinkage and mental decline. Researcher at the University of California, Los Angeles, found that people who eat the least amount of omega-3 fatty acids, key nutrients found in fish oil, had less brain mass — equivalent to about two years of chronological ageing.
The 'in' side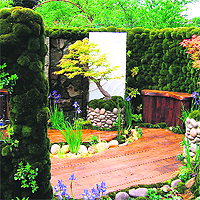 Elements of beauty
The Japanese are known to create the most beautiful gardens in the world. A Japanese garden consists of various elements put together in a way that creates a sense of calm and tranquillity. These can be designed for any climate and can be incorporated in any size. Start with the layout plan. These gardens are tricky to create because a lot of symbolism is involved. Always consult a professional if you want to do it right. Rocks are an important element of Japanese gardens. They symbolise hills or mountains. These can be grouped together in threes or fives or used individually as a centre-piece.
Celeb point
Memories of a lifetime
Dilli ki sardi (cold) and shooting with a very talented actor — Jimmy Sheirgill; my second movie with him in a row. Quiet, and restrained, unlike me but super-fun. Like me! So is being with Anupam Kher; one of my favourite actors. He is someone who is super-talented and has a superb sense of humour! He has seen life from the grassroots level, achieved great heights and laughed about his struggles as well as failures!
GET PHYSICAL
Holistic approach
Sarvangasana means a pose for all the parts of the body. It is one of the many inverted poses of yoga and is extremely beneficial. These inverted asanas work by reversing the effects of gravity on certain parts of the body, and in sarvangasana, most parts of the body are targeted.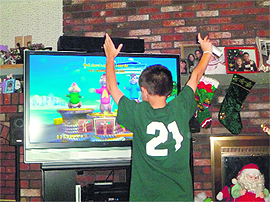 Inactive, Virtually
Virtual boxing, tennis and dancing along with video game systems may not be helping children meet daily exercise requirements, according to a U S study. Researchers from Baylor College of Medicine in Houston, Texas found that children who were given so-called active video games to play on a Nintendo Wii didn't end up logging any more moderate or vigorous physical activity than those given games they could play sitting on the couch.
STAR TRACK
Replacement queens
Not on a serious note
Trickle down effect
All for good
Bygones are bygones
Romantic comeback
A tale of two ages
High on being single
Jennifer ready to tie the knot
Useless comparisons
chatter box
That's puppy love!
Troubled waters
The war is on
Too much is happening
In the name of God
On road to success