horticulture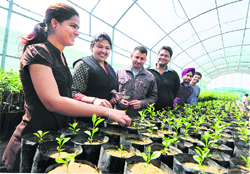 Bouquet of choices
Of the fields that have received a major boost with the opening up of the Indian economy, horticulture or the art of growing fruits, flowers, vegetables and ornamental plants is a significant one. With additional allocation from the Central Government, horticulture, hitherto regarded as a poor cousin of mainstream agriculture, has been given due recognition as a major field where proper research and marketing can yield good results.

Career Hotline

CareerCature
SANDEEP jOSHI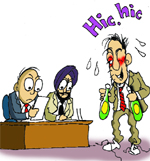 No, I won't be like this once I get the job.
Pervin Malhotra

l I want to be a tax consultant
l Best course options for gaming and programming?
l How can my daughter get into a law course?
l Which is the right course in biotechnology?
testing times: clat
Law of preparation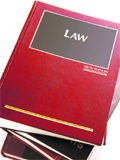 Law schools offer a world of opportunities but come with limited seats. 24,000 students compete for approximately 6,000 seats in the various National Law Colleges across the country. The key to cracking the code to their hallowed corridors lies in securing a top rank in the Common Law Aptitude Test (CLAT). The CLAT tests students on their English, Mathematics, Logical Reasoning, General Awareness and Legal Aptitude. While you may have studied most of these subjects at school, the CLAT tests your aptitude for these subjects through application-based questions and not on the theoretical questions that one usually finds in school examination papers.
Higher studies in New Zealand
Maitri opportunity
career compass: packaging technology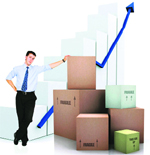 A perfect package
Packaging is a vital tool of marketing products and an amalgamation of different disciplines. Packaging technologists straddle different roles that this exciting career offers. Here's how and where you can study to get into this field. Packaging is the "silent salesperson" sitting next to the competition on the shelf. It must not only get the consumer's attention but shout "buy me". How often have we picked up a product from the store just because the packaging was so alluring! And how many of us refuse to discard containers and bottles just because they are too good to throw away.
classroom code: fashion education
Fashioning a global curriculum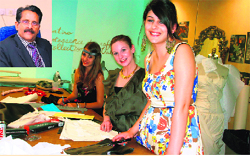 Fashion has become an integral part of modern day life and this fact has added a whole new perspective to fashion education also. In the past two decades a lot has changed in India vis-à-vis the economic scenario and the mindset towards fashion. While the fashion industry was once viewed with skepticism, there is more acceptance now.
A. K.G Nair (inset), Group Director, Pearl Academy of Fashion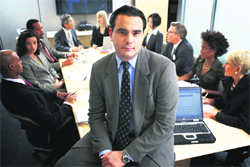 How to beat office politics
Love it or hate it, but you can't ignore office politics! Climbing up the social ladder is akin to the corporate one, where one has to watch out for one's back! No wonder then, backbiting, back stabbing, back scratching and 'back' many other unmentionable things is the order of a 'work' day. The issue is whether to be an Ostrich or take the bull by its horns! Many may like to differ, but such machinations at the office do take a toll on one's mental health.
Looks that Matter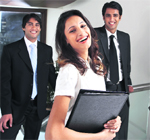 Have you ever wondered why some people in this world seem to have it all? The best in profession, the best in relationships and the best in spiritual life. Their life seems picture perfect. A closer look at them would clear the haze — they have planned it well. So unless you won the lucky sperm contest and came into this world as a ridiculously endowed trust fund baby, you need to learn the system and plan your life well and the first step of that is to look good. You may be thinking has the time come for boards of directors to rely on a candidate's facial structure when selecting a new candidate?
Poor appreciation makes employees leave


The real reason people quit their job and look for a new one is that they feel underappreciated. In surveys by the American Psychological Association, half of all employees who said they did not feel valued at work also said they intend to look for a new job in the next year. Overall, the research showed that employees who do feel valued are more likely to have better physical and mental health and higher levels of engagement, satisfaction and motivation.
Happiness @ work
Gems of ancient wisdom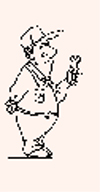 Nip the error in the bud
Every workflow is like a highway. As a bad driver would create chaos on the road, an error, left by negligence, can ruin the final product. Plus, as it becomes almost impossible to spot a mistake due to the force of the workflow, doubly check the product before you release it for the next process. On seeing a hunter shoot down a 'krauncha' bird, the world's first verse sprang out of adikavi Valmiki's mouth in which he cursed the hunter. Valmiki was horrified as his verse had broken the cardinal rule of composition in that it was negative. When Creator Brahma gave it a positive twist, he was satisfied.