M A I N N E W S
Survey for reducing fuel, food subsidies
Sanjeev Sharma
Tribune News Service
New Delhi, March 15
While projecting a strong rebound in the Indian economy in the next two years, the Economic Survey has pitched for fiscal consolidation and cutting fuel and food subsidies by removing price controls.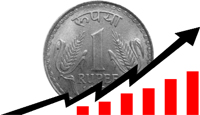 The Economic Survey for 2011-12 presented in Parliament today by Finance Minister Pranab Mukherjee has maintained GDP growth for financial year 2011-12 at 6.9 per cent as put out by the Central Statistical Organisation advance estimates in February. For fiscal 2013, growth is expected to come in at 7.6 per cent and much higher in FY14 at 8.6 per cent. The survey has projected the inflation rate at 6.5-7 per cent by March-end.
The Economic Survey released just a day before the Union Budget is a document to present the state of the economy and is read carefully for signs of what to expect in the Budget. Sometimes, though the Survey ends up just being a prescription of what is desirable and in terms of policy and the Budget is entirely different.
While acknowledging the factors for the slowdown this year, it says that apart from the financial crisis in Europe, the domestic factors that played out were high inflation and "also pressures of democratic politics which slowed reforms".
Given that the similar pressures are playing out in Parliament over the Rail Budget, it will be clear tomorrow on how the Finance Minister deals with them in his Budget proposals and whether he bites the bullet on reforms or is populist.
The Survey also concedes that there has been some slackening in the pace of reforms due to corruption scandals and civil society movements which have implanted a "sense of caution" among civil servants in taking decisions. In addition, coalition politics and federal considerations have held up several economic reforms.
The optimism for the next two years in the Survey stems from expectations that savings and capital formation will pick up and with easing of inflationary pressure in the coming months, the RBI could cut interest rates which would encourage investment activity.
On fiscal deficit, the survey has stressed that there is a need to bring it down in the interest of medium to long-term growth. "While an expanded deficit can boost consumption and economic growth, this medicine is akin to antibiotics. The government's aim must to be effect rapid fiscal consolidation", it adds.
This can be achieved by raising the tax to GDP ratio and cutting down wasteful expenditures. The Survey stressed that the role of the government has to be of an "enabler" to achieve inclusive growth while utilizing the market forces. The raising of taxes, especially on excise and services, is widely anticipated tomorrow as revenues have been short of target.
Arguing for direct cash transfer to the poor for subsidies, the Survey adds that it is better than the government buying all the food and then distributing it.
Economic Survey Highlights
n Country's economic growth estimated at 6.9%; momentum to pick it up to 7.6% and 8.6% in next two years
n RBI may lower policy interest rates, as inflationary pressures may ease
n High borrowing costs and increase in other costs affecting profitability and internal accruals
n Inflation high, but showing clear signs of slowdown by year-end
n Country's sovereign credit rating up
n Exports up by 40.5% in the first half of this fiscal and imports grew by 30.4%;
n Foodgrain output may cross 250.42 million tonnes
n Agriculture and services sectors may do well; industrial growth pegged at 4-5%