Maximum love for Maximum City
Michael Edison Hayden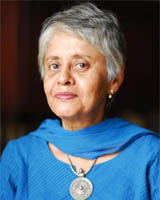 Historian Sharda Dwivedi
I've often wondered. Why must a story begin at the beginning?" starts Sharada Dwivedi's novella The Broken Flute. "Why can it not start from the end?" But despite her untimely death early last month, the end of Dwivedi's own story has still not yet fully been written. Such is the case with any author who leaves behind a collection of work that will long outlast her own life. Writing must be pored over. It must be discussed. Therefore, in approaching the still-unfinished legacy of one of India's most accomplished historians, it might be better to start not at a beginning or end, but a symbolic aside, a point that describes not the work she did, but what it represented.
The Broken Flute stands out from Dwivedi's impressive body of writing not only because of what it is: a novella written for children – but because of what it is not: a book about history. The story is a simple account of a young brother and sister coming to grips with the loss of their father, and learning to move on from death. It's really the only published piece of writing attached to Dwivedi's name that is fictional in nature. The short book, with its poignant words on the nature of overcoming tragedy and loss, ought to serve as a guiding light into how Dwivedi ultimately handled her most famously consuming subject, the history of Mumbai.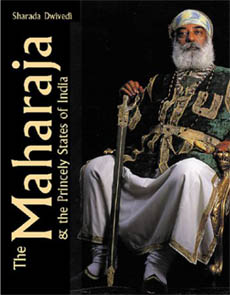 "She was always passionate about the city (of Mumbai) and equally passionate in speaking out against (its) corruption," her husband Bhagirath Dwivedi remembers, adding "She loved (it) too much to see anything bad happen to it."
The Maximum City, as it's sometimes called, was always her terrain. And for Dwivedi herself, she was like a character in some film about a literary Mumbaikar brought to life: She was rail thin, impressively quick-witted, and a generous conversationalist. She chain-smoked, and drank Earl Grey tea. What was intended as décor in the flat she shared with Bhagirath and her daughter Radhika was (and remains today) completely overrun by unintentional décor – books stacked on top of books, sometimes in shelves, and sometimes not. Where there were no books, she kept magazines. Her daily existence of writing in that flat with the swaying palms outside of the window and the water of Marine Drive just a stone's throw beyond the faded white buildings was like some beautiful fairytale of old Bombay, rather than anything as mundane as most of the modern day-to-day drudgery.
But even if she loved the city she called home, Dwivedi didn't start writing about it until later in life. She was raised in the Churchgate area of Mumbai . Her father was a member of the Indian Civil Service during the time of British rule. After Independence, he served as a Secretary with the Government of Maharashtra and later, in Delhi, as Cabinet Secretary. Her mother was an early advocate for Indian women's rights and education. The young Dwivedi went to Queen Mary's High School in Bombay, and then Sydenham College, from where she majored in commerce. She then studied library science at Bombay University, a discipline that would ultimately make her a researcher, and lead her to a deeper fascination with history.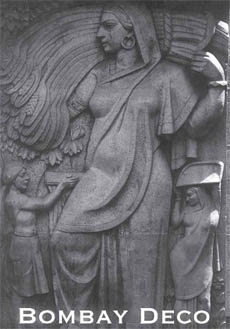 By the mid-1960s, Dwivedi was back in Bombay from Paris, where she worked at the American Library. About this time the Taj Hotel contacted her to research a book about the building's heritage. British historian Charles Allen, the book's would-be author, was so impressed with Dwivedi, he asked her if she would take on co-authorship. But when the Taj book got placed on the back burner, Dwivedi used the limited experience to start a career in journalism, working for The Taj Magazine, and papers like Times of India, where she sometimes wrote about food. Allen later stepped in with a second offer of research and co-authorship, this time the work was on Indian princes. Dwivedi's first book with Allen, The Lives of Indian Princes, was received well in England and at home. Its success launched the career for which she is now famed.
As Dwivedi made a name for herself in India as both a historian and a journalist, she also took up a battle that deserves to be as much a part of her legacy as her writing. Displeased with the low pay and the lack of respect she and other writers were receiving in India, Dwivedi joined forces with legendary advertising mogul Bal Mundkur, and helped create the publishing company Eminence Design, which was to become the self-tailored home for the type of lush historical work Dwivedi was ultimately interested in creating. It's not only that she was able to accomplish so much for herself, or for the other writers whom she so generously assisted. Dwivedi also mentored many young photographers who became essential in the creation of her visually stunning, large-scale books. Photographers like Chirodeep Chaudhuri, and Noshir Gobhai are among the Indian photographers who have made a names for themselves after being mentored by Dwivedi.
After taking commissions to make things like calendars and post cards, her company gained enough stability to publish more serious work. Today, her series of book on Mumbai, mostly co-authored with Rahul Mehrotra, include iconic works such as Bombay: The Cities Within (1995), Fort Walks (2003), A City Icon (2006) and Bombay Deco (2008). She also co-authored the best seller Almond Eyes and Lotus Feet (2007), a book on Indian beauty treatments with Sally Holkar. These have all become cherished works. But Dwivedi's final literary triumph was also her first in that The Taj at Apollo Bunder, the book that began her path as a writer, was finally released in late 2011. And here's where the insight of The BrokenFlute, and its themes of overcoming loss and tragedy become so poignant.
On November 26, 2008, Dwivedi's husband Bhagirath recalls her gasping, "What have they done to my Taj?" in horror, as she watched the now-iconic images of the Taj Hotel, burning on TV. Later, as others mourned, Dwivedi took action, putting in a call to Ratan Tata, urging him to resume the project of the book, to which she and Charles Allen would add an additional chapter about the terror attacks. It was her nature to fight for the city in its darkest moment. And in the ensuing epilogue she and Allen wrote about the Taj Hotel as an example of Mumbai's enduring spirit:
"So long as that pink dome and those heavy grey stones continue to cast their long afternoon shadows over the Apollo Bunder and the Gateway to India, they will continue to provide an example of what human enterprise can achieve – and what can still be done in the years to come."
Only a few weeks after the release of Taj, at a party for another Eminence Design title, Stories in Glass, eminent architect Charles Correa said of Dwivedi's accomplishments, "(Mumbai) is lucky to have the greatest chronicler that any Indian city has ever had." But the city of Mumbai, and the nation of India are abruptly without that rare passion and richness of history Sharada Dwivedi commanded at her fingertips. It's impossible at present to say where the story of Dwivedi's legacy ends. But it's certainly possible to see where it finally begins to take shape: One of Bombay's most passionate defenders died last month at the age of 69. Now a city must come to grips with the magnitude of that loss, and find a way to move on.