From class appeal to mass appeal
With the inclusion of golf as a sport in the 2016 Olympics, it has become a game to be reckoned with in the global arena, and even in India. Rachna Singh checks out if golf has the pizzazz to become a sport of choice for the young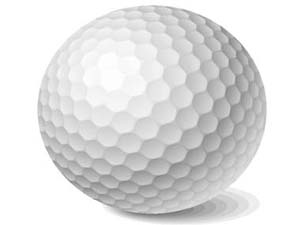 NOT so long ago the constant refrain was "golf is for old fogies". Then there was a paradigm shift and golf was decried as a lightweight sport for the elite. Over the years, golf has subtly insinuated itself into the global sports arena and we now have a long list of Indian golfers who are not only playing international tours but also making a mark in them. Some disgruntled parents often point out that golf is an expensive game limited to members of various golf clubs, and has none of the accessibility of sports like tennis, cricket or football.
Shoot at site
Being a part of Zero Dark 30, Bigelow's recapture of Osama's elimination by the US Navy Seals, was a huge learning experience, writes Mona
EVER thought of slipping into a staid skirt and a button-down shirt, dabbing on some makeup and lining up in a queue for a breakfast with a hundred-odd people at 5. 15 am? Well, desperate times require desperate measures.
Island of serenity
The largest inhabited river island in the world, Majuli, which lies in the heart of the Brahmaputra, seems to be caught in a time warp, writes Ranjita Biswas
IT is said that in this age of widespread travel, remote corners of the world have lost their isolation and there is nothing to discover anyway. But even then there are some places, which seem somewhat off the beaten track. Majuli in Assam is such a place, an island in the heart of the Brahmaputra River, which seems to be caught in a time warp.
Irrfan unlimited
Jasmine Singh chats up versatile actor Irrfan Khan about his latest film Paan Singh Tomar
Irrfan Khan has once again impressed critics with his compelling performance in Paan Singh Tomar. While the film is running to packed houses, this versatile actor is already busy with his next project. He definitely doesn't believe in sitting on past laurels. Fame, is like a cage and Irrfan detests anything that restricts his movement.
Joy forever
Devinder Bir Kaur pays a tribute to the legendary actor who will be remembered for his breezy romantic musicals
Joy Mukherji brought joy to the audiences of the swinging 1960s. Though born in a film family, being one of the sons of the movie moghul Shashadhar Mukherji and related to the Ganguli brothers — Ashok Kumar, Kishore Kumar and Anoop Kumar (they were his maternal uncles) — Joy Mukherji was never interested in films.
Dante's epic racist?
A research group has said Dante Alighieri's Divine Comedy — an epic poem about travel through hell and heaven — was racist and against Islam and should be banned from schools in Italy. "The Divine Comedy is the pillar of Italian literature and a cornerstone of Italian literature and the educational formation of the country's students," said Valentina Sereni, president of Gherush92, an anti-racism group that works for the UN.
F1 buttoned
Vaibhav Sharma
THE opening race of the 2012 Formula One season was a clear indication of how the championship might pan out. Many unpredictable things happened during the course of the race. Two Brits were in the front row and on the podium, Sebastian Vettel was not on pole, but still made it to the podium, Red Bull Racing are as competitive as always and once a major force in the sport, Ferrari are way down the pecking order.