From class appeal to mass appeal
With the inclusion of golf as a sport in the 2016 Olympics, it has become a game to be reckoned with in the global arena, and even in India. Rachna Singh checks out if golf has the pizzazz to become a sport of choice for the young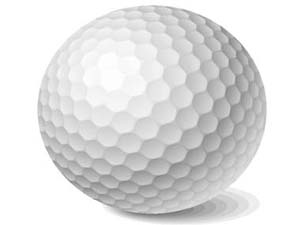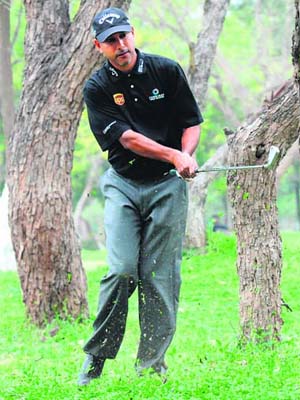 Chandigarh's Jeev Milkha Singh is an inspiration for many a budding golfer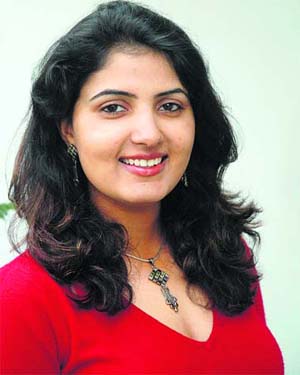 Irina Brar is the only AASP-certified sports psychologist in India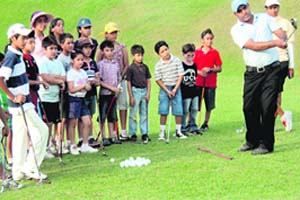 A junior golf coaching camp in progress at the CGA golf range, Chandigarh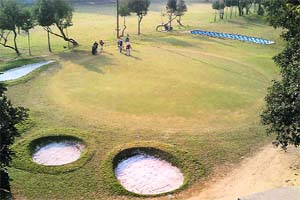 All-India Amateur Junior Golf tournament in progress at the Army Golf Course, New Delhi
Tribune photographs
NOT so long ago the constant refrain was "golf is for old fogies". Then there was a paradigm shift and golf was decried as a lightweight sport for the elite. Over the years, golf has subtly insinuated itself into the global sports arena and we now have a long list of Indian golfers who are not only playing international tours but also making a mark in them.
Some disgruntled parents often point out that golf is an expensive game limited to members of various golf clubs, and has none of the accessibility of sports like tennis, cricket or football. As Mina Singh, a parent, aggressively points out: "What if I invest Rs 50,000 in a golf set and my son does not take to the game? It would be throwing away good money." Ronita Mahajan, another parent, resentfully says: "I am not a member of any Golf Club in Chandigarh, which, in any case, requires a huge membership fee and the waiting in a prestigious golf club is a mind-boggling 10 years. Do I have to wait that long for my child to play golf? I'd rather my child pursues football or cricket in school".
Other parents rightly point out that golf is not a school sport. Mannat Shergill says matter-of-factly: "Schools like St John's have their own football academy and cricket academy. Carmel Convent trains the girls in football and basketball. But whenever the subject of golf is broached, school authorities merely shake their heads regretfully, saying they don't have enough space". Some schools like The British School at Chandigarh and Khanna have taken the plunge but as a parent shrugs "the football ground is used as a mini range for golf practice."
Parents of aspiring golfers also grudge the fact that no weightage is given to golfers when they seek admissions to various colleges or schools. HS Bhadwal, father of Gursimar Bhadwal, a national-level golfer, ruefully admits that no credit was given for golf during Gursimar's admission to a local college, although weightage was given for other sports like netball. Mr Bhandari, father of Raghavi Bhandari, an upcoming amateur golfer, criticises the system where professional colleges give weightage to sports like ice-hockey but not to golf.
With so much stacked up against aspiring golfers, it is a wonder that so many youngsters are being drawn to competitive golf. Even a small city like Chandigarh has thrown up golfers of national and international repute. In the professional circuit we have big names like Jeev Milkha Singh, Harmeet Kahlon and Harinder Gupta. On the amateur circuit we have Abhijit Chadha, the Asian Games silver medalist. No wonder, CSR Reddy, General Secretary, Chandigarh Golf Academy (CGA), proudly claims, "Chandigarh is a nursery of golfers".
Lure of golf
So what attracts the youngsters to golf? First, of course, is the fact that a large number of golf gourses have come up all over the country. At the last count there were 300 courses in the country. Chandigarh boasts of as many as five courses. Apart from the 18-hole courses, there is a nine-hole Emmar course as well as the recently opened Forest Hill Course. Emmar encourages children to play and does not limit accessibility to members. Chandigarh Golf Course (CGC) has also taken on board student members. Colonel Baidwan of CGC informs that the course has fixed time slots for juniors when they can play without paying the green fees.
Apart from that, most golf courses have their own in-house training academies. The Academy of Golf at the CGC is run by the well-known golfer Harmeet Kahlon and golf coach Manjit Kochhar. The National Golf Academy director, Jessie Grewal trains juniors, amateurs as well as leisure golfers at the CGA. One often sees Jeev Milkha and other professional golfers like Sujjan Singh practising in this range. This inspires budding golfers to give the game "their best shot".
Warming up to the subject, Reddy touches upon the various initiatives taken by the CGA to popularise golf. Regular camps to train juniors and tournaments to hone their competitive spirit are held throughout the year. The CGA, in partnership with Callaway, provides junior golf sets on hire at nominal rates. CGA's school-to-range programme allows children from various schools to explore the golf facilities at the CGA and enroll in a training camp if the sport catches their fancy. The Chandigarh Golf Club had also started the 2016 Olympics initiative wherein golf tournaments are organised with the objective of zeroing in on young talent for the forthcoming Olympics.
Changing face of golf
Manjit Singh, president Indian Golf Union (IGU), decisively sets out a road map to popularise golf. According to Manjit Singh, the IGU has taken golf to eight schools in New Delhi and Noida. Camps to train juniors and underprivileged gifted golfers were also being held in small towns like Lucknow and Ludhiana and coaches were sent there at IGU's expense.
There are, of course, still detractors who cynically point out that India has no fitness trainers or sports psychologists. But there is news for them. Chandigarh boasts of the only Applied Association of Sports Psychology (AASP)-certified sports psychologist in India in our very own Irina Brar, the well-known golfer. Holistic golf training, which includes fitness training and course strategising, is taken care of by Jessie Grewal at the CGA. The National Academy of Golf, housed in the CGA, also runs an accredited programme for teaching professionals in the country and has on board experts like Nonita Lall, Jasjit Singh, Anitya Chand and Romit Bose.
With so much on offer, it is no wonder that golf is being picked up by youngsters with gusto. Live coverage on television of international tours adds to the enthusiasm of youngsters who get to see Tiger Woods, Ernie Els and Jeev Milkha slug it out in the tournaments. Magazines like Golf Digest give an added dimension to the game as do the newspapers whose sports page invariably covers golf.
Popular appeal
The million-dollar question is whether these inputs are enough to create mass appeal. "More ranges and courses open to the public would generate mass appeal and large-scale popularity for the game," says Jessie Grewal. "We have shown significant improvement in the quality of the game but what we need is more accessibility to golf courses and ranges," he adds. Irina Brar, concurs wholeheartedly and believes that public golf courses and driving ranges would give the right impetus to catapult golf to a sport with mass appeal. The IGU president has some heartening news on this subject. Manjit Singh says that state governments have been approached for lease of land to establish golf ranges all over the country.
Irina Brar adds that golf should be made a part of the school curriculum and parents and children must be educated about long-term career options in golf. Most parents are unaware that the income from prize money alone in golf touches an eight-digit figure in US dollars. Also, big companies like Toyota, Rolex and Usha have come on board to sponsor golf tournaments.
Golf, clearly, has a bright and rich future in India. It has all the makings of a sport which will soon give cricket, with its mass-appeal perch, tough competition. The golf brigade is here.
Bridging the divide
From being a game of the rich and famous golf has morphed into a sport that is indifferent to class divide. The golf brigade of Jeev Milkha, Chirag Kumar, Shiv Kapur, Chowrasia and Harinder Gupta come from different walks of life and different economic strata. Women have also succumbed to the lure of golf and have taken up the sport in a big way. The Bangalore golfer Sharmila Nicolett brought laurels to the country when she qualified for the European tour recently. The young brigade of Syed Saqib, Piyush Sangwan and Chandigarh lads Karandeep Kochar and Adil Bedi are raring to burn the greens. Today there are an estimated 50,000 active golfers in India and 450 juniors playing competitive golf. An IPL-style Louise Phillipe Golf tournament commencing in March is indicative of the widespread popularity of golf.