Joy forever
Devinder Bir Kaur pays a tribute to the legendary actor who will be remembered for his breezy romantic musicals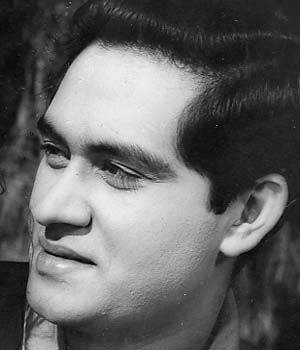 Joy Mukherji brought joy to the audiences of the swinging 1960s. Though born in a film family, being one of the sons of the movie moghul Shashadhar Mukherji and related to the Ganguli brothers — Ashok Kumar, Kishore Kumar and Anoop Kumar (they were his maternal uncles) — Joy Mukherji was never interested in films. He wanted to be a tennis player.
But one day, his father very sternly asked him what he wanted to do with his life. Before he knew it, Joy Mukherji had signed Love in Simla, with Sadhana as his co-star. It became a superhit and established Joy Mukherji as a romantic hero. The same year, 1960, Joy did Hum Hindustani with Sunil Dutt and Asha Parekh in the lead.
The 1960s era was known for romantic, fun-filled films with delightful songs. The Joy-Sadhana-starrer Ek Musafir, Ek Hasina had some of the most melodious songs composed by O.P. Nayyar: "Aap yoon hi agar humse milte rahe...", "Bahut shukriya, badi meharbani...."
Joy Mukherji worked with Saira Banu in Door ki Awaz,"Yeh Zindagi Kitni Haseen Hai, Aao Pyar Karen, Saaz aur Awaz and Shagird. Laxmikant-Pyarelal songs in Shagird were on everyone's lips, especially, "Dil vil, pyar vyar, main kya janoon re...", "Bade miyan deewane...", and "Wo hain zara khafa, khafa...".
Joy Mukherji also made a hit pair with Asha Parekh. Their film Ziddi had S. D. Burman-composed songs, "Raat ka sama, jhumein chandrama", "Ai meri zindagi, ek pagal hawa" to name a few. The film had a bright-eyed Joy with an elaborate puff and a sunny smile taming a "ziddi" Asha Parekh.
Another Joy-Asha film Phir Wohi Dil Laya Hoon had O. P. Nayyar's foot-tapping numbers, like "Lakhon hain nigah mein", "Banda parvar, tham lo jigar", "Humdum mere, khel na jaano, chahat ke ikrar ko" and "Aankhon se jo utri hai dil mein".
Joy and Asha went on to give yet another hit Love in Tokyo, which had songs composed by Shankar-Jaikishen like "Saayonara, saayonara, vada nibhaoongi, saayonara", "Le gai dil, gudiya Japan ki" and "Aaja re aa zara aa, lehra ke aa zara aa".
Joy Mukherji also worked with Rajshree in Dil Chahta Hai and Vyjayantimala in Ishaara.
With Mala Sinha, he worked in Bahu Beti and with Sharmila Tagore in Dil aur Mohabbat. Besides, he did Ek Kali Muskayi with Meera Joglekar. Its song "Na tum bewafa ho, na hum bewafa hain" went down well with love-struck youngsters.
Joy also worked with Nanda in Umeed and Tanuja in Ek Baar Muskara Do. The film Ek Baar Muskara Do also had his brother Deb Mukherji as the hero, who sang a racy number "Tu auron ki kyon ho gayi" to express his sorrow at losing his lady love. Besides, Joy did Love in Bombay with Waheeda Rehman and Saanjh ki Bela with Nutan.
Tired of playing similar roles, Joy wanted to prove his versatility. His desperation to break free from the stereotype was so great that he decided to direct a film. He made Hum Saya with Mala Sinha and Sharmila Tagore. It didn't do too well, but its songs "Dil ki aawaz bhi sun, mere phasane pe na ja" and "Wo haseen dard de do" were appreciated.
Joy got so fascinated with direction that he also made Chhaila Babu with Rajesh Khanna and Zeenat Aman and later Fifty Fifty with the same pair.
Joy Mukherji had completed his innings in films. But another medium beckoned him and he was acting as an old man in a TV serial Ae Dil-e-Nadaan. Joy Mukherji will always be remembered for his breezy romantic musicals wherein carrying a guitar upside down on his shoulder, he serenaded the heroine with numbers like "Yaad karoge, ik din mere pyar ko".