social media and technology
Courting success online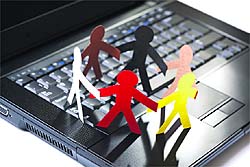 Do you love to tweet? Are you constantly on social media sites? Today when fingertips are more at work than tongues, new and emerging technolgies have changed the way people communicate and interact with each other. We recently saw this at work when millions of people across the country linked in to Anna Hazare's fight against corruption - thanks to social media. It's hard to ignore the fact that social media is quickly becoming an independent professional field - even businesses are increasingly embracing the new technologies, a fact that has many people wondering how these jobs will grow and shift over the next few years.
Career Hotline


What are the eligibility criteria for MCSE?


How much fee does AIIMS charge?


Explore your interests to make the right choice


Supplement BCA with add on courses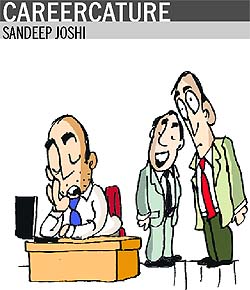 He's our organisation's resident "sad face". He's been hired for his face value to remind others of recessionary times.

news board
Adding value to farming
Farmers have been facing tough times due to dwindling land holdings and increasing labour cost and most of them are caught in the debt trap. In such a scenario looking for avenues and opportunities to add to their income from new ventures has become imperative.
Happy times for job seekers
The next three months are likely to offer solid opportunities for job seekers as 39 per cent of Indian employers are expected to increase their headcount, says a survey.
career compass: career counselling
Be a guiding light
The education sector in our country has seen tremendous growth in the past two decades. There has been a tremendous increase in the number of private and foreign players in this sector. A number of new courses have opened up the doors for a wide variety of careers career fields for students. With a plethora of options available in the education sector today, it's a difficult task to choose the best among the diverse choices accessible. In such a scenario professional education/career counsellors are the people who help students in making informed decisions.
field in focus: entomology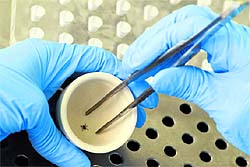 For the love of Bugs
Do you get grossed out on seeing a spider or an earwig crawling up your wall? Would you rather die than have to touch a beetle? Or does the spider's web and the inchworm's movement fascinate you? Are you the type that would take initiative to build your own pet ant farm? If the latter two questions describes you, then entomology could be the perfect field for you.
spirit of success: gen y entrepreneurs
BUSINESS WISE
smart strategy: dealing with backstabbers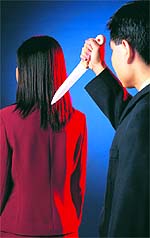 Watch your back
When it comes to climbing the professional ladder, some people have no morals. From stealing projects to taking credit for team work, backstabber's are an inevitable part of every workplace. They come across as caring and sympathetic, except they are only seeking to hurt you. Backstabber's wait for the right moment and then attack with vengeance when it is least expected. Lies and deception are their tools to prove how inept you are at your job. More than often the sole purpose of backstabbing is gaining an upper hand and garnering power. A backstabber who is allowed to get away with underhanded behaviour will continue to do so. Thus it is extremely important to control the situation before things get out of hand.
Happiness @ work
Gems of ancient wisdom
Don't reward complacency
Sometimes, reluctant workers get away without putting in their share of work as bosses don't want to waste their energy on them. This strategy boomerangs in the long run as complacency, if unchecked, spreads in the entire team.