Operating systems make smartphones smart. A rundown on OS options and the mobiles they work well on
Wizard of OS
Divyanshu Dutta Roy
The imminent release of Ice Cream Sandwich, Android's latest Operating System (OS), has again brought the focus on the software that runs today's smartphones. It is clear that the OS plays as much a role as the hardware, yet it remains unsung, except for the technically minded. The recent Mobile World Congress in Barcelona was yet another occasion when smartphone makers showed off their latest and the greatest. Here's a look at the latest devices.
iOS
Idiot-proof, hip and for people who are wary of tech…
The daddy of all modern smartphone software (yeah Symbian and Co., face it), the advent of the iOS on the iPhone is really where the earliest beginnings of the modern day smartphone revolution can be traced back to.
With its revolutionary touch-based interface first flaunted by Steve Jobs at the 2007 Macworld Conference, iOS successfully ended the age when devices without a touchscreen could be passed off as a smartphone.
Five years and five generations later, the iPhone today is the de facto smartphone and the one device in its category against which the rest of them are pitched. Its operating system, initially called iPhone OS and later christened iOS, is an industry benchmark.
However, despite its expansive repository of applications — and Apple's stringent quality control measures — that ensure there is an "app" for nearly everything, the iOS does eventually lose favour with people who are technologically adventurous.
But it is a hard fact that the platform's ease of use and simplicity have become stuff of legends. Faithfully adhering to Apple's famous philosophy of "It just works," iOS is so intuitive that it virtually does away with a learning curve and leaves very little room for mess ups.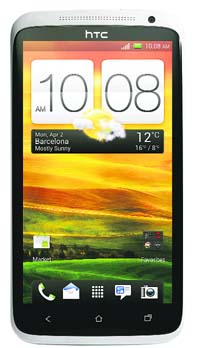 HTC One X
Android 4 Ice Cream Sandwich
Rs 30,000 approx
Android
Nerdy, functional and evolving, for people who are tech-friendly…
It's flexible. It's versatile. It runs on anything and it runs everything. And it's backed by the one of the largest technology corporations of the day. If Microsoft Windows was looking for its ideological heir in the mobile era, it would be Android.
Powered by Google, Android is a free, open-source (i.e. anybody can download and tinker with the programming to design a version that meets their needs) platform that today is the world's largest used smartphone operating system.
Like iOS (which runs on both the iPhone and the iPad), Android is also an operating system that has grown to support both smartphones and tablet devices but with a far more "open" and "free" constitution than its Apple counterpart, it makes for a more exciting albeit unrefined platform.
Hardware support is a make or break factor for an operating system and Android wins this contest hands down, thanks to the widest and the richest choice of devices that range from a few thousand bucks to a few lakhs.
And thanks to its tremendous (and still growing) popularity, Android also is a favourite with software developers who code thousands of applications for the platform and although apps are available for nearly everything under the sun, like the OS itself, they can, at times, be rough around the edges.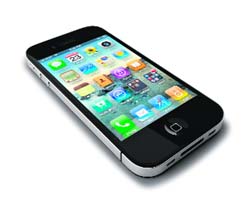 Apple iphone 4s
Apple iOS 5.1
Rs 44,500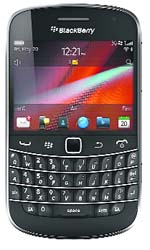 BlackBerry Bold 9930
BlackBerry OS 7
Rs 30,000 approx
BlackBerry OS
For 'Androids are too complicated and iOS is too kiddish, and I wear a suit' people…
The pioneers of the (real) emailing on phones, the BlackBerry, developed by once small-time player Research in Motion (RIM), was arguably the device that dragged the corporate world into the land of smartphones and even today enterprise customers make the most of its user base.
With a straight-edged, no-nonsense and all-business outlook, the BlackBerry OS has, for years, pursued a perfect balance between advanced features and usability, while simultaneously ensuring straightforwardness without coming off as boneheaded.
Even though it does not have as rich a collection of applications as Android or iOS, the BlackBerry OS does provide a far more uniform experience than Google's offering and a less cheesy one than Apple's design.
However, a rather resounding slump in innovation at RIM has led to a rapid erosion of BlackBerry's market share to the point where the essence of the platform has come to be questioned and all hopes of its resurgence are now pegged on the upcoming version 10 of the OS.
Windows Phone
Innovative. Perhaps too much. Appeal to Microsoft fans…
Windows Phone, a re-imagination of the erstwhile Windows Mobile operating system, is a relatively new platform developed by Microsoft in a last-ditch effort to remain relevant in the mobile universe.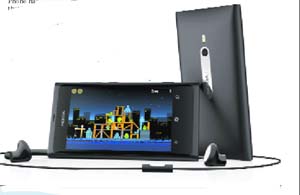 Nokia Lumia 800
Windows Phone 7.5 Mango
Rs 23,790
The OS takes a unique approach to mobile interfaces, that, instead of crowding screens with tiny icons that make you squint has invented "tiles" — larger boxes with dynamic content — a treatment that has won many proponents but also a fair share of naysayers.
Popularity of the platform has been a headache for Microsoft and in the early months of Nokia's Lumia series that play a perfect match to the software, Windows Phone has become a niche player, a fact that is nowhere as stark as in the range of apps that support it.
While reviews of the device have ranged from those that call it "wonderfully original" to "astoundingly dispassionate", a pretty common consensus is that one has to use the OS for more than a few moments to appreciate its point.

Dial-A-Phone
With software selection out of the way, which phone would you like to flaunt?
iOS — iPhone 5
Expected to be unveiled later this year, the iPhone 5 — the sixth generation of the device — is still shrouded in the usual mystery and speculation that precedes the launch of an Apple product. The phone is rumoured to sport a much higher resolution display than the current generation of iPhones, and will likely have a faster processor — maybe even a quad-core one. NFC support, 4G LTE capabilities, a better camera and more battery life are also on the cards. iPhone 5 is also likely to introduce the next version of iOS.
Android — HTC One X
Quad-core Android phones and high-quality camera phones were the two major themes at this year's Mobile World Congress, and the HTC One X brought those two concepts together in an extraordinarily elegant way. Focusing on finish, feel, and quality, HTC has also outfitted the One X with top-of-the-line specs, including an eye-popping 4.7 inch Super LCD 2 screen and a 1.5 GHz quad-core processor that could well make it the Android phone of the year when it hits stores in the second quarter.
BlackBerry OS — BlackBerry London
Not available till at least the end of the year, according to RIM's latest hints, the BlackBerry London is said to be the first device that will run the eagerly awaited 10th version of the BlackBerry OS. From the leaked pictures revealed by gadget websites, the phone takes on a form factor resembling the countless Android slabs we have already seen. It will reportedly run on a 1.5 GHz processor, and according to RIM, will build on words like "elegant, understated, precise, solid, and slim".
Windows Phone — Nokia Lumia 610
Expected to hit store shelves before the middle of the year, the Lumia 610 is Nokia's fourth and most affordable Lumia smartphone, designed as the perfect introduction to Windows Phone for a younger audience. The phone, that is likely to retail in India between the Rs 10,000 and Rs 15,000 bracket, could change the game for both Nokia and Microsoft in the smartphone market. The phone will rock decent specs such as an 800 MHz processor and 256 MB RAM, along with hopefully the same level of brilliant build quality that we have seen in other phones in its family.

Mini masterstrokes
H. Kishie Singh
One reason for India Inc. shining is the Indian automobile industry in general. It is, however, the hatchbacks, in particular, that add a huge sparkle to this shine. Today, India is the hub of the hatchback car manufacturing in the world. At the top of this exalted position is Maruti 800 that has put 2.5 million cars on the Indian roads since its launch in 1983. Ably assisting the Maruti 800 is the Maruti Alto, the largest selling hatchback in the world. Though 2012 is being heralded as the year of the SUV, be assured that against one SUV, there will be as many as 20 hatchbacks sold. India is the land of the common man and here the hatchback rules.


These are the least expensive to buy, economical to maintain, easy to drive and take less space to park due to their size. We enlist for you the best hatchbacks that are ruling the growing car market of India
So what is it about the hatch that makes it so attractive? It is the economics of it. With the highest fuel prices in the world and wages that just about allow a common man to afford a scooter, a hatch comes to one's rescue. In the present times, a car is not a luxury but a necessity. With price and fuel efficiency being a priority issue, diesel engine cars come as hot favourites.
The history of the hatch can be traced back to the mid-1950s. England's economy was struggling after World War II. During the War, the auto manufacturers were into defence production. Cars for civilian purposes were scarce. Even if available, there was petrol rationing to be reckoned with. The most popular car post-War was the Morris Minor. It came to India as Baby Hindustan.
The conditions in England were fairly similar to those in India in the 1950s and continued in this manner till the 1980s. The import of cars had been banned and the staple diet of cars was the Fiat 1100 or the Hindustan Ambassador. There was an urgent need for modern, practical, fuel-efficient and reliable family car.
Back to England. By the 1950s, the economy had picked up and there was demand for a better car. Morris Minor was the obvious pick. And then came Alec Issigonis, the car designer who had designed cars like Morris Minor and Austin 1100. Both cars went on to become two of the best-selling cars in British motoring history. However, the brilliance of Issigonis was yet to bloom.
The Suez Crisis in 1956 led to petrol rationing, which once again put a strain on the auto industry. By this time, Issigonis worked for the British Motor Company in the Morris-Austin division. As a chief engineer, his mandate was to design a car smaller than the Morris Minor that could seat four persons but use the existing engine to keep the cost down.
It was a challenge that Issigonis loved. He exploded into action and designed a car that would go on to become the best-selling car in the history of the British motor car industry. As many as 5.5 million units of this car were sold in 41 years of its production, a time during which it was voted as the 'European Car of the Century'.
What was this car? It was the Mini. Issigonis' first move was to move the wheels to the four ends of the car to allow more room inside the car. Next, the tyre size was reduced to 10 inches, again to create more interior space.
Then came his masterstroke. He placed the engine transversally! Many critics tore their hair out. But there was no arguing with a genius! The engine was moved close to the front to drive the front wheels. Yet, with more cabin space. Most importantly, it had no trunk ! It was a two-box car. The world's first hatchback!
If this reads like a definition of our very own Maruti 800, it is! And also of every hatchback produced around the world today. His packaging ideas are the foundation of every small car today, namely wheels at the corners, front wheel drive by a sideways placed engine, no trunk. This design means that 80 per cent of the space is for the passengers.
Think of any hatchback in production today and they follow the Issigonis format. It would seem that the design of anything follows the same fundamentals. "Form follows function," said Louis Sullivan, an architect. Issigonis may never have heard of Sullivan, but the rules they followed were in consonance. Issigonis also disliked luxury such as radios and comfortable seats. "They distract the driver!" he said.
Issigonis was also highly opinionated and arrogant. Pinin Farina, the famous and celebrated Italian designer, was highly impressed by the lines and looks of the Mini and asked Issigonis if he was a stylist. Issigonis was offended, "I am an engineer!" he said. Is that arrogance? Out of the five best-selling English cars, Issigonis designed three. For this, he was knighted.
It may be added that whereas the Mini sold 5.5 million cars in 41 years, Maruti has sold 2.5 million in 28 years. That's India Shining ! The hatchback is here to stay.

MARUTI SUZUKI ALTO
The Alto has become the new Maruti 800 for the common man. Powering the Alto is an 800 cc petrol engine that is mated to a 5-speed gear box. Interior space is decent. Fit and finish is what you would expect in a car at that price. Maruti has introduced a more powerful version of the Alto, known as the Alto K 10, which boasts of a powerful K series engine. Its strongest selling point is that a Maruti authorised service station is always within easy reach. Another strong point is that Maruti products hardly breakdown if all servicing is carried out regularly.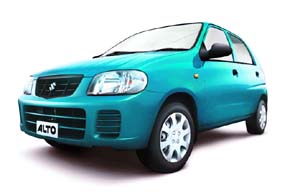 Maruti Suzuki Alto Std
Fuel Petrol
Displacement 796 cc
Maximum Power 47 PS
Maximum Torque 62 Nm
Seating capacity 5
Gears 5, Manual
Fuel consumption 17.5 kmpl (highway)
Fuel consumption 13 kmpl (city)
Price: Rs2, 43, 000
CHEVROLET BEAT
The Chevrolet Beat diesel has been awarded the Best Variant of the Year in 2012 by Autocar India, India's largest selling automobile magazine. The I.0 XSDE Smartech engine is the famous 3-cylinder multi-jet diesel. It has been certified by the International Centre for Automotive Testing as India's most fuel efficient car. The Beat has a fuel consumption of 25.4 kmpl, gas charged shock absorbers and wider tyres give a smooth ride over bumps and potholes. Electric power steering adds to a comfortable drive. The Beat is extremely good looking with a quirky exterior and a funky interior styling.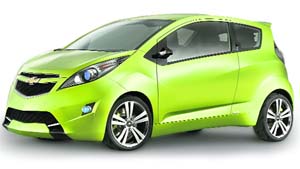 Chevrolet Beat Diesel LS
Fuel Diesel
Displacement 936 cc
Maximum Power 57 PS
Maximum Torque 150 Nm
Seating capacity 5
Fuel consumption 24 kmpl (highway)
Fuel consumption 16 kmpl (city)
Price: Rs4, 78,000
HONDA BRIO
For a compact hatchback, there is plenty of leg room and head room. Large windscreens, fore and aft and large side windows make the interior roomy. These also give the occupants tremendous visibility. The interior flaunts good quality material. The fit and finish is excellent, typically Honda. The dashboard layout is very different from other cars. The music system lacks a CD drive. The Brio is a very safe car with ABS/EBD and dual front airbags. Electronic power steering and tilt steering make for easy driving. Road manners are typically Honda, nimble and agile, thanks to a 1200 cc petrol i- VTEC engine. The Brio gives 18 kmpl.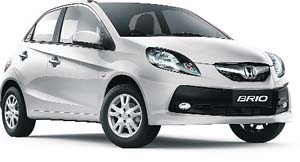 Honda Brio SMT
Fuel Petrol
Displacement 1198 cc
Maximum Power 88 PS
Maximum Torque 109 Nm
Seating capacity 4
Gears 5, Manual
Fuel consumption 18.4 kmpl (highway)
Fuel consumption 13 kmpl (city)
Price: Rs 4,44,000
TOYOTA ETIOS LIVA
One point in favour of the Liva: it's a Toyota! Say Toyota and reliability, longevity, style and comfort come to mind. A 1.4 litre diesel D-4 D engine completes the picture. The engine is mated to a 5-speed manual gear box, geared for driving comfort, both in the city and on the highway. Expect fuel efficiency of about 23 kmpl. Luggage space in the Liva was designed keeping in mind the Indian customer, who is very demanding. Being a Toyota should get a good resale price when you decide to sell. It is also loaded with safety features and bits of luxury.
Etios Liva Diesel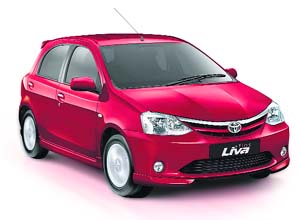 Fuel Diesel
Displacement 1364 cc
Maximum Power 67 PS
Maximum Torque 170 Nm
Seating capacity 4
Gears 5, Manual
Fuel consumption 23 kmpl (highway)
Fuel consumption 16 kmpl (city)
Price: Rs 5,76,000
NISSAN MICRA
It took The Nissan Micra some time to make the Indian public aware of the Nissan brand. The little hatch with its round shape and bug-eyed look offers a lot in terms of kit and technology. Nissan has worked hard to make the Micra decent value for money. It is also great on the fit and finish front. The large interior space is due to the four wheels being placed at the extreme ends of the car. For structural strength, boomerang-shaped grooves are built into the roof. The Micra weighs 930 kg. This low weight means better fuel efficiency and performance. The Micra also offers equipment found only on more expensive cars. It has keyless entry, climate control, electrically folding Outside Rear-View Mirrors (O.R.V.Ms). There is a stop and start button. Safety fitments are airbags, ABS/EBD ventilated disc brakes
Nissan Micra XE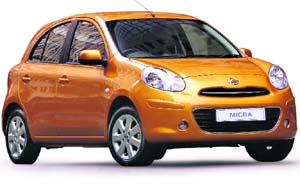 Fuel Petrol and diesel
Displacement 1198 cc
Maximum Power 76 PS
Maximum Torque 104 Nm
Seating capacity 5
Gears 5, Manual
Fuel consumption 10 kmpl (highway)
Fuel consumption 8.8 kmpl (city)
Price: Rs 4, 28,000 (Petrol)
Rs 6, 07,000 (Diesel)
MARUTI 800
It is the car that has made history. It gave the Indian motorist a cute, stylish and an utterly reliable car. Nimble as a cat and sure-footed like a mountain goat, it came with a near zero maintenance. Inexpensive to buy and inexpensive to run, it is one of the best cars for your money. The 800 cc 3 cylinder engine is available with a naturally aspirated engine. More than 2.5 million cars have been sold in India since its launch in 1983.
Maruti 800 Std BSIII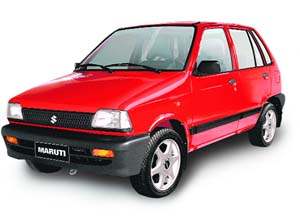 Fuel Petrol
Displacement 796 cc
Maximum Power 37PS
Maximum Torque 59Nm
Seating capacity 4
Gears 4, Manual
Fuel consumption 18.7 kmpl (highway)
Fuel consumption 13.1 kmpl (city)
Price: Rs 2, 30, 000
MAHINDRA REVA
The Mahindra Reva is one of the most interesting cars in the country, considering that it is entirely a Made-in-India effort. It is a battery electric car. The two popular models are the REVA- i and the REVA L-ion. The REVA-i comes with lead acid batteries, which have a cruising range of 80 km per charge, with a top speed of 80 kmph. The REVA L- ion runs on lithium batteries that give it faster acceleration and a cruising range of 120 km per charge. It is an odd-looking, 2 door car for 2 adults. Recently, Reva launched Reva-NXR. Styled by Dilip Chabbria, the NXR looks futuristic and definitely looks a lot better than the original Reva. It has better space than the Reva and will have space for four. On the features list, there is an air conditioner, power steering, music system and a power outlet. Yet another massive improvement is the looks.
Mahindra Reva-NXR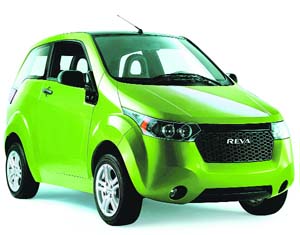 Fuel Battery/ Electric
Seating capacity 4
Gears 4, Automatic
Fuel consumption 160 km per charge (highway)
Fuel consumption 104 km per charge (city)
PRICE Rs 6,00,000
Price: Rs 6,00,000
MARUTI SUZUKI SWIFT
If you are looking to buy the new Swift, take confidence from the fact that the upgraded Swift was voted the Indian Car of the Year in 2012. The reason: it's good-looking and comes with impeccable road manners and zero maintenance. Also, it has a strong presence on the road. Available with a 1.2 litre petrol K-Series and a 1.3 multi jet diesel engine, the petrol version delivers 18.6 kmpl while the diesel version gives 22.9 kmpl. Adding to its good manners, the gear shift quality is very good. Safety equipment like ABS/EBD with ventilated front disc brakes, is standard equipment.
Maruti Suzuki New Swift Lxi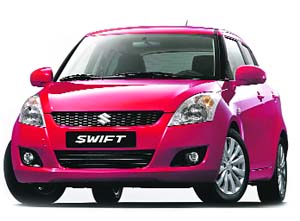 Fuel Petrol and diesel
Displacement 1197 cc
Maximum Power 87 PS
Maximum Torque 114 Nm
Seating capacity 4
Gears 5, Manual
Fuel consumption 18.6 kmpl (highway)
Fuel consumption 13.4 kmpl (city)
Price: Rs 4, 49,000 (Petrol)
Rs 5, 57,000 (Diesel)


TIME OF YOUR LIFE
Women with style, rejoice. The exclusive Tag Heuer Carrera series has a new addition for high-society women. The Carrera Ladies Watch automatic watch is a statement on the wrist. This luxurious watch proves that 'Diamonds are forever.' Thirteen full-cut top Wesselton diamonds are displayed on the delicate mother-of-pearl dial. The elegant setting of 60 more diamonds is divided over bezel and polished case. The Carrera is a watch that will dazzle people, wherever you wear it. The delicate ladies timepiece redefines elegance, taste and class.
Price $2,700 (1.35 lakh approx)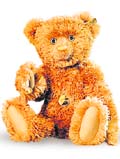 GOLDEN BEAR
The German toy company Steiff first invented the teddy bear in the 19th century. Recently, to commemorate 125 years of one of their best loved toys, it has come up with a limited edition of the original teddy bear. In fact, it is so special that there are only 125 of these soft toys that have been put out for sale. So what's so special about the humble teddy? For one, its mouth is made of 24-karat gold. The fur is also made from pure gold thread, and instead of eyes, there are sapphires for pupils and diamonds for the irises. So, here's your chance to indulge your kids. Buy them one of these super-special teddy bears!
Price $43,000 (Rs 2.15 lakh approx)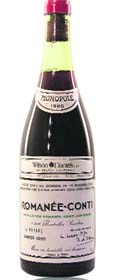 ONE FOR THE CLASS
It is undoubtedly the world's classiest wine, and takes decades to mature. But when you sip Domaine Romanée-Conti, you enter the league of some of the wealthiest people. The special grapes for the wine are grown in a five-acre vineyard in Burgundy. The cultivation of these grapes was started by the Romans a couple of millennia ago. Ever since then, there are around 500 cases produced every year. Little wonder then that when you sip a Domaine Romanée-Conti, it can be safely assumed that you have moved into an exalted social circle.
Price $ 8,225 per bottle of 1966 vintage (Rs 4.11 lakh approx)
VIRTUAL PET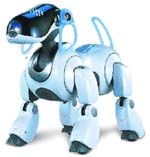 Sony Electronics' wonder robotic dog, Aibo (Artificial Intelligence and Robot) does everything which a real pet does, and a lot more. It can walk, tilt and shake his head, lie down, pick himself up, stretch, and even track a rolling ball. He will tell you if he's in a good mood or is unhappy. The four-legged animal incorporates a colour camera, a stereo microphone, a variety of sensors, eight megabytes of memory and a 64-bit microprocessor.
Price (depending on features) between $600 and $ 1,200
(Rs 30,000 and Rs 60,000)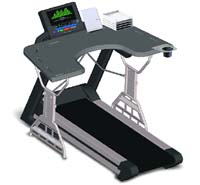 LIFE'S A JOURNEY, KEEP WALKING
The key to losing weight, say the doctors, is to keep walking. And though this may be stretching things a bit far, it is proving to be one of the most effective ways of losing pounds. Dr James A. Levine of the Mayo Graduate School of Medicine, Mayo Clinic, Rochester, advises that you convert your sedentary job into a mobile one. How? He suggests a vertical workstation — basically a desk mounted over a treadmill that lets people work and burn calories at the same time. A study published in the British Journal of Sports Medicine found that an average obese person burned 100 calories an hour while working simultaneously. So walking and working could certainly mean losing inches.
Price $1,600 (Rs 80,000 approx)
HANDBAG FIT FOR A QUEEN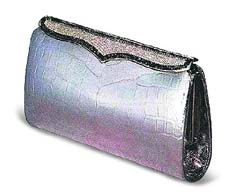 The ladies who have clutched it include Julie Christie, Angelina Jolie, Kate Winslet, Charlize Theron, Helen Mirren Angela Bassett, Reese Witherspoon, the late Princess Diana, Laura Bush, Oprah Winfrey and many more. American purse designer Lana Marks' trademark Cleopatra Clutch handbag is hot property. And for those who want to grab one, there's a limited edition out every year which is signed and numbered. This year's creation is a handcrafted diamond pave metallic silver alligator suit. It comes with 1500 fully-cut and faceted black and white diamonds, set in an 18-carat white gold frame. If you have the moolah, go for this fancy fortune bag!
Price $4,00,000 (Rs 2 crore approx)
GOLF, VIRTUALLY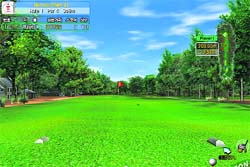 Too lazy to take a drive to a faraway golf course? Now all you have to do is to step out of bed and go to the St Andrews course in Scotland or Pebble Beach Golf Resort in California. Yes, this is not a dream. A number of companies like Pro Shot, Golden Bear and Pro Swing are bringing the virtual golf simulator to India, which offers a choice of playing on some the best courses in the world on a giant screen with the help of an interactive computer. Simply identify the hole, then swing your club and let the computer take over. Within seconds, sensors measure the movement of your ball accurately. The virtual environment creates the action in full colour and surround sound makes it sound just the way it is done on an actual golf course.
Price $ 3,500 -$4,000 (~1.75 lakh - ~2 lakh approx)
SKY IS NOT THE LIMIT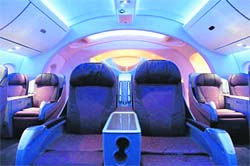 It's a palace in the skies. The Dreamliner VVIP Boeing 787 affords its owner complete accommodation, including a 2400-sq ft luxury cabin, fully equipped with a loft, vaulted ceilings, video-wall displays, modern appliances and elegant furniture. It comes with a fully equipped bar, kitchen, dining room and beds for a comfortable night's sleep. This state-of-the-art airplane is for corporate hi-flyers. And believe it or not, it is turning out to be one of the fastest selling airplanes.
Price $ 153 million (~765 crore approx)
A STREET BIKE NAMED DESIRE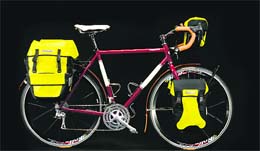 Bikes are no longer just a humble mode of travel. Leading manufacturers like KGS don't just sell bikes, they sell dreams. Their personalised titanium frame bike is considered by many as the dream bike, as it has the ability to race with the wind and move like velvet. But why should anyone buy a bicycle that can cost much more than a car? KGS Bikes spokesperson Kevin Saunders has the answer, "Not everyone buys a Lamborghini, Rolls Royce or Bugatti. These exclusive jalopies are for the chosen few!"
Price Ranging from $10,000 to $30,000 (~5 lakh to ~15 lakh)

PACESETTER Sarvjeet and Tajinder

Brothers Sarvjeet and Tajinder have created a niche in investment banking in North India
Finance whizkids on the block
The popular notion is that Chandigarh has no scope for investment banking. But two city lads, Sarvjeet Singh and Tajinder Singh, both brothers, are making their presence felt. Alumni of the Punjab Engineering College, they moved to the US for higher studies after passing out in 2003. They returned to Chandigarh to open their flagship company, FINVASIA, (an acronym for Finance in Asia). It is a multinational financial organisation that operates in the US, Canada and now in India. It advised companies on decisions worth more than $100 million and traded a total of $20 billion in 2011 alone.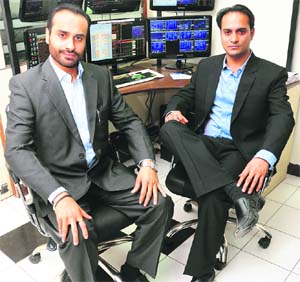 Banking Big-wigs

: Sarvjeet and Tajinder pHOTO: PARVESH CHAUHAN
The company has a clientele in 12 countries and specialises in providing research to global investors, managing money for corporations and global hedge funds. It also develops technologically intensive algorithmic trading computer programmes that can make extremely accurate "buy and sell" decisions in the stock market without any human intervention.
It is registered with the SEBI as an FII (Foreign Institutional Investor) and with the SEC (Securities and Exchange Commission of USA) as a registered financial advisor. Sarvjeet, born in 1980, is a year elder to Tajinder. He went to the US for higher studies in management, and subsequently worked as a management consultant for a couple of years for "Fortune 500" companies.
At 28, he ventured into his first business in the field of SAP (System Analysis and Program Development), named "Spectrum Novel Solutions", an IT-solutions company, based in New York. It provided services to "Fortune 1000" companies. He says, "We realised that North India was under-developed when it came to investment banking. People from the region have seen a massive surge in their net worth due to the recent boom in property prices . Still, there is no organisation that can guide them to manage their assets".
Tajinder Singh, who has worked in investment banks on the Wall Street for seven years in New York, started his career as an analyst with an investment bank and moved on to manage a multibillion-dollar fund for a major US bank. Recently, he was leading investment decisions of a major US hedge fund that was nominated as the best Hedge Fund in the world by AsiaHedge magazine. He sees this region as the "Mumbai" of North India. "India is home to more than 1.5 lakh millionaires and that number is expected to grow by at least 100 per cent in the next four years. We believe that the time is ripe when we can start to launch a retail-focused business for this segment in India and provide them with the global perspective and world-class service to help them manage their wealth."
After years of hard work, it was tough to take the decision of moving back to India. But the attraction was family ties, peer-group affiliation, and expectations from hometown Chandigarh. They were determined to open a flagship office in Chandigarh and attract talent from Mumbai and other major cities to this region.