Decaying legacy
The highest film-producing country does not have a single complete print of its first silent or talkie feature. In the centennial year of Indian cinema, film heritage preservation remains a distant dream
Rahul Sahgal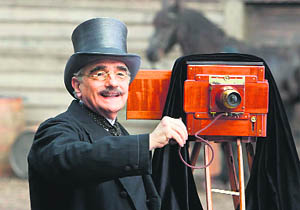 2113 AD. At the bicentennial celebrations of Indian cinema, a proud poster publicises — "Special retrospective: screening of a two-hour montage of all the surviving clips from the films of Yash Chopra — a 20th century film director". Far-fetched as the plot of a twilight zone episode may seem, but given our abysmal national history of film heritage preservation, it could well be a potential reality.
In early 20th century, India's ravenous appetite to devour movies allowed us to produce about 1,300 silent feature films. However, unlike other national populations that graduated to becoming connoisseurs and protectors from mere consumers of cinema, we ceased in our growth.
Never treated as a respectable profession, let alone a creative pursuit generating produce of enduring entertaining, cultural and social appeal, we lost most of this artistic legacy through the transit of time with bare remnants of about 15 films having survived, and none in its entirety. Shamefully, the highest film-producing nation does not have a single complete print of its first silent or talkie feature.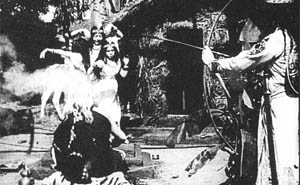 Stills from Hugo (top) and Raja Harishchandra (above)
Unbeknownst to the pioneers, filmmaking started with a technical disadvantage of the recording medium itself. First the nitrate film (which was highly combustible), and then, its advanced replacement, the acetate "safety" base celluloid, were both prone to chemical decomposition, and hence death. Now, even prints from the 1980s are under threat. Oh! how the negative crumbles.
The decay was not inequitable as all film-producing nations faced the loss of significant recorded material but none so more than us. The West, having lost a sizeable booty, surrendered to restoration and archiving much earlier. The British Film Institute and Cinematheque Francaise in the 1930s led to the safe preservation of the visual, cultural and historical treasure trove of European cinema even during World War II.
Given its limited budget and resources, the National Film Archive of India set up in 1964 to "trace, acquire and preserve for the use of posterity the heritage of national cinema", has been doing credible work.
However, the fundamental difference lies in the role of film professionals themselves. In 1990, Martin Scorsese created The Film Foundation, a non-profit organisation with successful working laureates of Hollywood including Spielberg, Coppola and Lucas to ensure that "these films — these works of art, historical records, and essential representations of our culture — will survive for future generations". Together they have restored 600 films. It is their way of giving back. And further advocating the desperate need to save this legacy, he recently made his love ode to the early masters of silent cinema, Hugo.
As screen-writing legend Salim Khan laments the passing of the old guard that existed and loved cinema for its unique self. He cites the variation in generational perception, "Without sounding idealistic or nostalgic, earlier when people came to the industry, they measured their own worth by what they could give to it. Now they come with the sole intention of taking. No balance or deposits in their account but they want to withdraw."
However, if parallels were to be drawn, it still does not justify the apathy of our own veterans. Having extricated fame, wealth and immortality from the medium, they have failed to return the favour. If you strip away the pretentious proclamations, only a handful of them are in it for the love of the movies. And the rest, they really don't give a damn.
Today, the names of Manilal Joshi, Naval Gandhi, Mohan Bhavnani and countless others are seldom heard outside film academia. Their identity perished with their life's work. Mortal men conceive enduring art. The artist is an extension of his creation and cannot exist without or outside of it. If all evidence of Tagore or Picasso's work disappeared, time would erase their names too. So in the centurion year of Indian cinema, is it too much to expect 'desi' Scorsese?