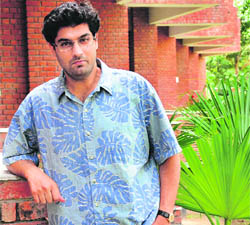 Project report
Did we expect to see a bearded, shabby guy moving around in his underpants? And what's this, a decent looking guy with no signs of unrestrained madness and no-jaw-dropping beeped dialogues. Kunaal Roy Kapur, the photographer Nitin from Delly Belly, passes off as any regular sane man with a degree of restrained comedy that he keeps dropping once a while.



Restrained act: Kunal Roy Kapoor
Photo: Parvesh Chauhan

The words of silence
When the worlds of French music, common problems being faced by humans and theatre come together, it surely is something one cannot miss. In his hope of bringing forward the concept of French culture through songs and acts, Damien Reytier, the theatre director of the play Chat and Mute, shares excerpts from his journey of training students and the reasons behind choosing classical French musicians, followed by contemporary ones.

Stage presence: Damien Reytier
Photo: Manoj Mahajan

chill out
Asian experience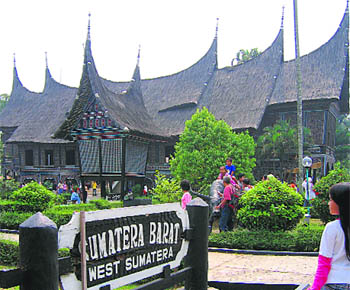 Over the years fascination with the spice archipelago has resulted in a multitude of narratives. Some historical in perspective, others literary or fictional in appeal whatever they might be a common denominator runs through all and that is lure of the exotic. However, my dream of visiting one out of the many islands came through with a close friend's persuasiveness and who had shifted base to Jakarta, Indonesia. The dream vacation was planned for just over a week with a stopover at Bangkok on the way back home.
truly asia: Indonesia is a complete travel destination

Child's play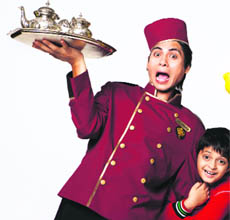 TV programmes have become an inseparable part of any child's growing up process today. Not only the cartoon channels, even serials meant for kids are an everyday affair. According to Damandeep Singh Baggan, who is from Patiala and plays one of the characters in a TV show by Disney Channel, "Such shows cater to all age groups, right from the toddlers to the senior ones and children can learn a lot from them." Apart from being family shows, these also interest children in other ways. "For example, in one of the television series, a child discusses about dating with his parents. Instead of learning from wrong sources, it is about the openness between parents and children."
Flirt away the boredom
Men who flirt with their female colleagues do so because they are bored of their job and are lacking in sensitivity, a new study has claimed. A survey of 200 people found that flirty men had lower levels of job satisfaction, suggesting that rather than being a sign of passion their amorous behaviour could be down to ennui.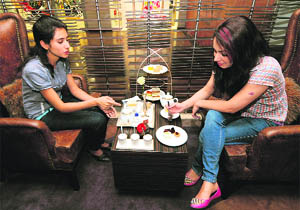 The Foodies
Out of the box
Want to have a lovely coffee in the evening and submerge yourself in the fragrance of chocolate? Then The Choclate Box inside the MBD Mall is the right place for you. The décor is totally 'choclaty' with Vintage cars, a replica of the Eiffel Tower, wine bottles, Easter eggs, fancy clutches…all crafted from chocolate!

The peppy interior and yummy chocolates make The Chocolate Box a popular joint

Master Chef
Sweet temptation
Truffles are the easiest yet the tastiest handmade chocolate. Here is an easy recipe for butter truffles.
Why time flies…
Time seems to go faster than usual when we are on holidays. But once you return to the daily routine your break will suddenly seem like it lasted for a lifetime, say psychologists. They believe the effect is down to the different methods the brain uses to judge the passage of time.
star track
In your face
Veena Malik's relationship with public is bitter sweet; post her participation in a reality show, leading dailies hailed her as the voice of liberal Muslims. She also took to a debate head on with a 'mufti' who accused her of immoral behavior. In a television show on celebrities, she bared it all.

n Bowled over
n RGV: No trouble between Sanjay and me
n Rebel without a cause
n Angry young man
n Not so keen
chatter box
Thanksgiving ceremony

n Mahek on a roll