COMPANY SECRETARY
Be a pivot of corporate wheel
Are you looking for a business related career? Have you dreamt of rising to a position when you would be sitting with the Board of Directors of a company? Here is a career where you can do that almost at the beginning of your career.


Career Cature
SANDEEP jOSHI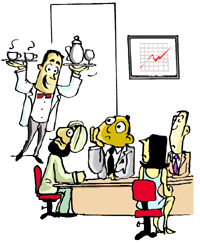 The boss has sent me to anchor the session on "Service with a smile".
Career Hotline


The right design course


How can I become a commercial pilot?


Is MBA an apt move for me?


What is a BFM course?
News board
Infosys, IBM top employers
IBM and Infosys have emerged as the most preferred employers by both engineering (BE/B.Tech) as well as non-engineering graduate (BSc/BBA, BA. BCA) students. Both these companies have topped the employer preference charts for the second year in a row. This has been revealed in a survey conducted by First Naukri.com where 2000+ engineering and non-engineering graduate students were questioned on their employer preferences.
Scholarship roundup
Students can apply for SAHU Jain Trust's undergraduate or postgraduate scholarship for technical trade courses, including computers and infotech, engineering and medical at a university in India.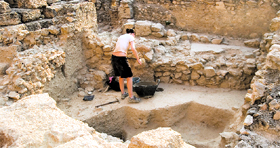 Field of focus: archaeology
Excavate an exciting future
"The trend of all knowledge at the present is to specialise, but archaeology has in it all the qualities that call for the wide view of the human race, of its growth from the savage to the civilized, which is seen in all stages of social and religious development". — Margaret Murray
Super specialisations
Fix the right MBA match
CAT, MAT and other important management exams are over and now it's the time to think of your global market interest and understand it. Yes, I'm referring to your interest in specialisation in MBA programme, because the interviewer might ask you regarding your taste in business administration during the interview.
Course cruising
World class hospitality managemnt
Madhuban Academy of Hospitality Administration and Research (MAHAR), is inviting applications for admission to the International Hospitality Management course for the academic session 2012-15.
Office mantra: be a better worker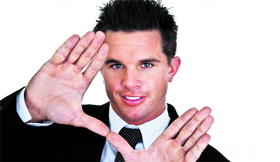 The correct focus
The role of a mother has a powerful lesson for each and every employee. Yes, even for the powerful CEOs and other corporate honchos. But only if they take the salt out of it and apply it appropriately on the work in hand. Ever noticed a mother cooking food for her children? When a mother cooks, it is always done with love and compassion. And she never feels tired.
Workplace politics — A necessary evil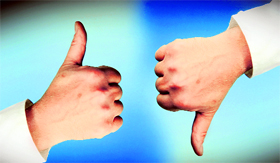 Office politics — call it diplomacy or street-smartness — is a must in today's workplace considering the fact that everyone exercises it at some time. Be it covering your back or exposing a competitor's faux pas; flattering the boss or being 'sweet-on-the-face' to a colleague — all give a gentle, if not a giant, push to one's career. However, to agree to this upfront would mean professional hara-kiri but secretly most employees term office politics as a necessary evil for a soaring career graph.
Food for thought
Boredom makes men flirt in office
Women, beware of office flirts, as they might be doing so because they are bored of their job and lacking in sensitivity, psychologists say. A survey of about 200 persons carried out by a team from Surrey University in the UK found that office flirts had lower levels of job satisfaction, suggesting that rather than being a sign of passion their amorous behaviour could be down to ennui.