M A I N N E W S
Govt nod to decontrol diesel prices
n Gives no timeline for implementation n No such proposal for LPG n Decision evokes mixed reactions
Sanjeev Sharma/TNS
New Delhi, April 24
The government today said in Parliament that it has agreed in-principle to deregulate diesel prices, but did not provide any timeline for its implementation.
While an in-principle decision to deregulate diesel prices is all fine, its implementation on the ground remains a contentious issue given the fact that the government and oil companies are not even able to raise petrol prices, which are not regulated under the political pressure from the UPA allies.
The irony is that oil companies are asking the government to also regulate petrol again as they are unable to raise prices and want to get subsidy on it.
Minister of State for Finance, Namo Narain Meena in a written reply to a question in Rajya Sabha today said the Government has, in principle, agreed to make the prices of diesel market determined.
However, in order to insulate the common man from the impact of rise in the international oil prices and the domestic inflationary conditions, the Government continues to modulate the retail price (RSP) of diesel. He said there was no proposal at present to fully de-regulate cooking gas prices.
Soon after the reply, there was immediate political opposition as the BJP criticised the move.
Sources said the decision to decontrol had been taken in July last year, but has not been operationalised. The issue has picked up momentum after Finance Minister Pranab Mukherjee in his Budget speech spelled out the governmentís intent to cut oil subsidies. Before the Budget announcement, there was speculation that excise on diesel cars might be raised to rein in the growing diesel consumption, but that did not happen. The demand for new diesel cars is more than 90 per cent as the gap between petrol and diesel prices is over Rs 25 a litre.
Thereafter, the government has been making several noises on the need to take difficult decisions including cutting oil subsidies in the next few months by building a consensus. The Budget has signaled a big cut in subsidies to cut the fiscal deficit and this yearís target is to prune subsidies to 2 per cent of GDP as against more than 5 per cent last year.
The government is looking at the Aaadhar scheme to target beneficiaries of subsidies rather than spread them all over. In addition, the Economic Survey and subsequently, chief economic advisor, Kaushik Basu have advocated giving only a fixed subsidy on diesel to be decided by the government. The Prime Ministerís Economic Advisory Council (PMEAC) chairman, C Rangarajan has also called for decontrol of diesel prices as so has RBI Governor D Subbarao.
Industry body ASSOCHAM has supported the move for a hike in diesel prices, but in a phased manner.
The chamber study on diesel prices submitted to the finance and petroleum ministries also stated that a sharp increase would dampen demand, effect industrial growth in the near future and increase inflation further. Three decades of administered prices of oil products has lulled public opinion into believing that it is entitled to be secured from repeated oil shocks, said Assocham. Diesel price hikes tend to be inflationary and politically tricky as it is used in agriculture and transportation of all items. Several manufacturing industries also use diesel in their factories and among the big bracket users are power and railways. The news cheered the stocks of oil companies while analysts are still sceptical whether this can actually go through. BPCL, HPCL and IndianOil were up by 1-2 per cent today.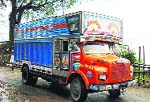 Diesel Dilemma
n Industry body Assocham supports the move for a hike in diesel prices, but in a phased manner
n A provision for subsidies of Rs 43,580 crore made in 2012-13. It includes budget for oil subsidies amounting to Rs 40,000 crore for oil cos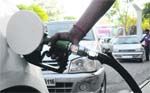 Big burden
n Oil marketing cos have incurred estimated under-recovery of Rs 1.38 lakh crore during 2011-12
n The demand for new diesel cars is more than 90% as the gap between petrol and diesel prices is over Rs 25 a litre
n The government is looking at the Aadhaar scheme to target its beneficiaries