When quarter-life crisis strikes
We live in an age of over-reaching ambition, with the desire for instant success and of killing deadlines and high expectations. Thanks to our instant virtual 'status update' there is no place to hide! In this "40-is-the-new-30" era; mid-life crisis has now advanced to one's early adulthood
Swati Rai
THE signs and symptoms of quarter-life crisis are akin to those of the more usual,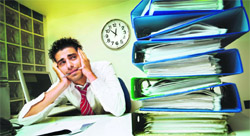 midlife crisis. This phenomenon is characterised by disenchantment, insecurities, disappointments, loneliness and depression. "Fast results faster" has become the motto of the present generation gasping to catch up with the latest technology, fad and trends!If you are fat you're no good, if you don't pocket a fat pay you are an outcast and if you aren't fluent in English, then God save you!
Increasing consumerist and cut-throat competitive culture at a very young age leads to emotional wear and tear

Rhinos in trouble
David Randall & Jonathan Owen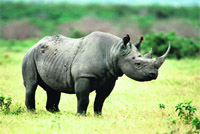 Rhinos are being killed in such unprecedented numbers that there are realistic fears they could be wiped from the face of the planet within a generation. If this happens, it will be the first major extinction of an animal in the wild since the worldwide conservation movement began. The bare statistics are horrifying. In South Africa, more rhinos are being slaughtered for their horns in a single week than were killed in a whole year a decade ago.
society
MUM'S NOT the word
The middle-class Indian woman has come a long way from the time her role was confined to home and hearth. However, mindsets have remained caught in a time warp. She might have traversed a long distance but societal and cultural expectations are still to catch up
Aruti Nayar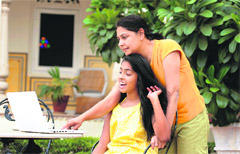 COME Mother's Day and there will be a lot of hype and hoopla about the occasion and the sale of greeting cards, discounts in eating joints and deluge of syrupy messages and advertisements. Sample this: Rushing from a meeting at office for a parent-teacher meeting, the doctor skips her breakfast and returns to the clinic to attend to her patients. She could not persuade her husband, also a doctor, to step in for the PTM because he had to attend a conference.
LIFE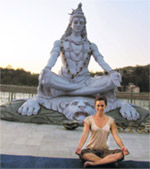 In sync with spirituality
An ancient mysticism mixed with savvy tourism, makes Rishikesh a place where opposites co-exist
Aradhika Sharma
ONCE you've been to Rishikesh, it summons you back again and again. It's a magic city that weaves you into its fold, never really letting you go. The gorgeous Ganga, the narrow, winding, buzzing street across Ram Jhoola where most of the major ashrams are situated, small restaurants and shopping kiosks selling religious gee-gaws, all create different energies in the ancient city.
On Olympic track
Grappling glory
Gagan K. Teja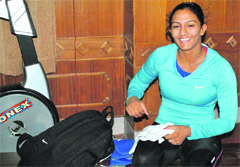 Haryana wrestler Geeta Phogat made history when she became the first-ever Indian woman wrestler to have qualified for the Olympics. Phogat won a gold medal in the Wrestling FILA Asian Olympic Qualification Tournament that concluded at Almaty, Kazakhstan recently. Phogat, who plays in 55-kg weight category, feels that Olympics is just the beginning.
Geeta Phogat is the first woman wrestler to represent India the Olympics Photo: Rajesh Sachar
entertainment
Out-of-the-box hit
Ayushmann Khurrana is neither a star kid nor did he follow the conventional path to success. With a debut film on sperm donation, this Chandigarh boy is making headlines with Vicky Donor, which grossed a profit of Rs 13.4 crore in its first week. Excerpts from an interview:
Seema Sachdeva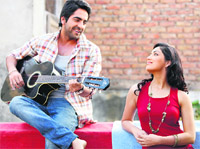 Vicky Donor handles the sensitive issue of sperm donation, a topic which is still under wraps in mainstream cinema. Was it not a risky subject for a debut film?
Risk is a very relative thing. When I signed the film, I was looking for a strong script where I would be a hero. I didn't think that it was a risky venture because for me, it was starting from a safe zone. Besides, the responsibility was low as I didn't carry any baggage of being a star or a star kid. Besides, I had full faith in Shoojit.
Exploring Tagore's oeuvre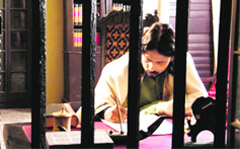 Mujibar Rahman's 90-minute documentary Images Unbound — The life and times of Rabindranath Tagore gives a peep into the life of one of the greatest writers of the 20th century
Shoma A. Chatterji
Making a documentary on India's greatest littérateur Rabindranath Tagore is a challenging job. Mujibar Rahman, a young documentary filmmaker, decided to take on this challenge and made Images Unbound — The Life and Times of Rabindranath Tagore.
FRUIT FACTS
Advent of Bilimbi