Arthritis crippling the young
Dr Manuj Wadhwa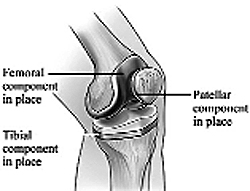 Arthritis has emerged as the most common ailment in the country and around 65 crore population will suffer from the disease by 2013.
When you think of arthritis, you think it affects only the elderly. Contrary to this misconception, arthritis these days is found increasingly among the younger population. However, age is not a factor for arthritis; it can affect young and old alike. Higher levels of stress coupled with modern lifestyles are increasing the incidence of arthritis.
Today in Punjab alone there would be close to 25 lakh arthritis patients and the number is increasing rapidly. There are more than five lakh patients with advanced arthritis of which 50,000 would require immediate surgery. Rheumatoid arthritis is also significantly increasing every year. Obesity coupled with increasing sedentary lifestyle has made Punjabis vulnerable to arthritis.
Today, most importantly, arthritis is affecting the younger population. Earlier, arthritis patients would come to me when they were 65 years of age or so. But now I see patients who are younger and in the age group of 40-45 years which is normally considered to be one's golden years of life.
Almost every day, I get at least one case of a young arthritis patient. The hard fact is that arthritis is not fatal. But the cruel fact is that arthritis cripples the patient for life. In other words, arthritis is a progressively degenerative disorder, which becomes increasingly painful if it strikes one at an early age. Once diagnosed, it cannot be eliminated. Lack of nutrition, especially among women, and higher levels of obesity and inactivity are the main reasons why arthritis is becoming more common in western India, according to experts.
Think twice while relishing those greasy paranthas, makhan, ghee, etc. These not only add to extra pounds around your waist, but also to the pain you feel while squatting and sitting.
While orthopaedic surgeons are operating on patients aged between 12 and 95 years for various replacements, it is people in the age group of 55 to 65 years who are mostly affected by various forms of arthritis. Sometimes a replacement surgeon operates as many as 15 patients in a day. But thankfully, latest technology has now come to the aid of those suffering from various forms of Arthritis.
The computer navigation system provides greater accuracy and precision in joint replacements. Also, with computer navigation, the surgeon knows how one's components are doing while bending, stretching, etc.
The navigated open platform is supported by three camera eyes working in tandem like a network of satellites. "The navigation platform is a wireless system and is minimally invasive. It offers the surgeons 3D navigation support system. While it is the surgeon who performs the surgery, the computer puts together all information coming in from the patient and the instruments, and tells the surgeon where the precise incision should be made. Given that every patient's geometry is different, this level of patient-specific, computer-guided accuracy is unprecedented in the history of replacement surgery.
After performing more than 10,000 replacement surgeries in North India I feel that the less surgical cut and dissection associated with the new technique reduces pain, size of the scar and allows a patient to start walking early. Also, with this special technique, no blood is lost during and after the surgery.The computer navigation also ensures increased longevity of the replacement. The surgery reduces most of the pain and allows one to walk long distances, climb stairs, stand for a long time and do low-impact activities comfortably.
It is not just the surgical techniques that have improved over the years; the survival period of implants too have gone up. Over the last few years, procedures have evolved and the survival time of implants has also gone up. At present, the survival time for an implant in a patient's joints is about 15 years. The designs of these implants have also evolved with high performance implants being the new mantra. High Flex Implants also have the added advantage of low wear. The increased life expectancy of Indians coupled with their more active lifestyles, patients today demand more than pain-free mobile joints. They want their unhindered lifestyle to continue and they remain engaged in the activities of their choice like sports, travel, driving, trekking, sitting on the floor and socialising.
The fourth generation highflex implant is an advanced design available today to meet the needs of the demanding population. Highflex implant offers bone preservation, retaining most of the vital natural bone, tissue and ligaments, thanks to the bio-mechanical design advancements due to the software design simulators and other technological advancements. High flexion up to 150° is as good as a normal person's movement allowing a patient to do every possible normal activity like squatting, sitting on the floor and physical work as if one was back to his or her younger active days enjoying life to the fullest extent.
"It has been observed that while the earlier designs could only survive to a maximum of 15 years, these latest fourth generation implants survive longer. The fact is the material advancement like cross-linked poly inserts and the highly polished cobalt chrome tibia bone base plates enable wear reduction. After replacement surgery with highflex implants, patients have been able to get back to high-level sports like skiing, sailing and mountaineering without any compromise.
Another latest trend is personalised solutions for knee replacement surgeries which were hitherto performed only in advanced countries like the US and Australia. These surgeries are now possible even in our country. Personalised solution, which is now available in India, is a surgical instrumentation and computer software system that is designed to aid in knee implant positioning and procedure efficiency. Procedures require less instrumentation and eliminate up to nine surgical steps compared to total knee replacement performed without personalised solutions.
With people now being affected by arthritis as early as 30 years of age, especially in urban settings it has now become a serious cause for concern. In the West, there is a growing awareness of bone disease. Australia, for instance, has put osteoporosis on its list of national priority disease.While such moves are yet to take place in our country, the positives are that awareness levels are increasing and so is the availability of latest techniques and implants.
The ever-demanding patient of today expects the following in a replacement surgery:
Accuracy and precision in joint replacements
Less surgical cut and dissection
Less instrumentation and surgical steps
Reduced pain and size of the scar
No loss of blood during and after the surgery
Increased longevity of the replacement
To be able to walk long distances, climb stairs, stand for a long time and do low impact activities comfortably after surgery
High flexion up to 150° which is as good as a normal person's movement
The writer is Director and Head Orthopaedics and Joint Replacement Surgery, Fortis Hospital, Mohali. Email: manuj.wadhwa@gmail.com