MUSIC ZONE
Saurabh & Gaurav
The Mars Volta ó Noctourniquet
(Warner Bros)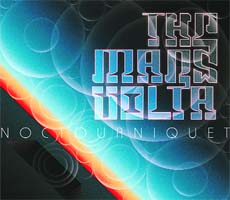 IN a lot of ways, Noctourniquet is a companion album to Octahedron. Both records are a lot more subdued and straightforward than The Mars Voltaís previous work, and several songs from both the albums resemble. Signature convoluted tracks are mostly abandoned for more straightforward compositions, with 13 fairly self-contained songs. Opener The Whip Hand is a dense assemblage of reverb and synths, stuttered drums and plaintive howls, which blends in well with the overall sonic. One stylistic emphasis that makes Noctourniquet unique among the bandís oeuvre is a heavier inclusion of electronics. Electro sounds are embraced wholeheartedly, with heavy video game soundtrack influences to add additional texture to the albumís already dense structures. The longest track here is In Absentia, and at seven and a half minutes, it doesnít outstay its welcome. The Malkin Jewel mixes Pink Floyd and reggae in its runtime. It is both one of the albumís standout cuts as well as the most challenging. The ballads here are just as striking as theyíve been on past records, especially the dreamy Empty Vessels Make the Loudest Sound. Overall, the album is the most balanced, enjoyable and accessible recording by the Mars Volta yet.
Best track: The Malkin Jewel
Worst track: Dyslexicon
Rating ***
Spiritualized ó Sweet Heart Sweet Light
(Double Six Records)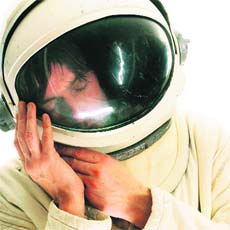 Hey Jane opens Spiritualizedís seventh full-length album and the first since 2008ís Songs in A&E, with Jason Pierce asking, "Hey Jane, where you going today? `85Run so fast you get no place." On their 1997 masterwork Ladies and Gentlemen, bandleader Pierce captured the restless imagination of the youth. Here he captures the elusive process of growing into middle age gracefully on an album suffused with suffering, angst, and amazement. The album has all that can be expected of it. There are gospel choirs, guitars fuzz, and feedback spikes from every corner. Little Girl rides a convincing chorus into a sphere of orchestral pop that strays toward the grandiose but never goes over the top. So Long You Pretty Thing is at full throttle from the get go, with Pierceís vocals almost drowned by fierce strings as used on Amazing Grace. Elsewhere, Headiní for the Top Now courageously blends tormented guitar noise with childrenís chanting choir, while I Am What I Am sounds like a cross between Spiritualizedís regular style and Leon Russellís gospel-rock. On the lovelorn ballad Too Late, Pierce sighs out the kind of insightfulness perhaps only age can offer: "This is dedicated baby, what more can I say?/ I wonít love you more than I love you today/ And I wonít love you less, but Iíve made my mistakes/ Stay away from love dear if thatís what it takes."
Best track: Hey Jane
Worst track: Life Is a Problem
Rating **
Dr John ó Locked Down
(Nonesuch)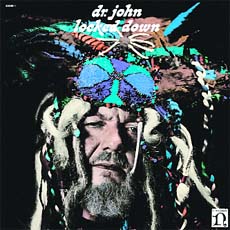 Produced by Dan Auerbach, singer and guitarist for the Black Keys, Locked Down reunites the man, who was inspired by James Booker, Professor Longhair and Fats Domino with the mystical Dr John. The fury that fuelled his Hurricane Katrina album, Sippiana Hericane, is still present, as is the sense of nuisance behind his best recordings. The opening ambient swamp sound effects give way to a superb throbbing double bass hook. The title track features many of the hallmarks, silvery backing vocals pouring out of the headphones, Auerbachís rip-roaring guitar solos, and even a vibraphone solo near the end. Throughout the album, the backing vocals of the McCrary Sisters add sultry emphasis, while Auerbachís virtuoso session band chip-in with their own handclaps and affirmations. The album rocks consistently, whipping up some backwater racket on songs like Getaway, Kingdom Of Izzness, and You Lie. He embraces the New Orleans accent, at times, as on the heavily rhythmic, funk-fuelled Eleggua. On the reflective album closer, Godís Sure Good, Johnís keys become a rippling organ. The smoky backup singers are replaced by a full-fledged gospel choir. Thereís a thread of Afrobeat weaved through Ice Age, a slow jazz funk, which suddenly rises into an anthemic chorus on the brilliant My Children, My Angels. Terrific stuff.
Best track: Eleggua
Worst track: Revolution
Rating ***
Album of the Month
Alabama Shakes ó Boys & Girls
(ATO)
Best track: Hold On
Worst track: It Ainít The Same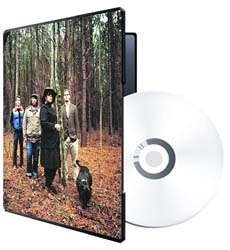 What sets Alabama Shakes apart most clearly stems from the powerful passion that drives lead vocalist Brittany Howardís distinctive vocals, all at once an amalgamation of Tina Turnerís prowess, Janis Joplinís characteristic inflection and the intensity of Anita Baker. The groupís proper debut after a self-released album, Boys & Girls starts off on the right notes, with the single Hold On offering a Creedence Clearwater Revival-worthy guitar riff that builds to an explosive chorus. While the grooves are still thick and effortless, tracks like Heartbreaker and closer You Ainít Alone feel mostly like launching pads for Howardís husky flights of fancy. While the album sticks mostly to flourishes and small tweaks, Rise to the Sun stands as a gem of free-flowing innovation. Although Alabama Shakes do heart-rending soul with considerable class, the placing of I Found You, Goiní To The Party and the title track Girls & Boys breaks the momentum garnered early on with the rockier numbers. Hang Loose kicks off with a hypnotic guitar line and the clinking keys of a piano. The song really gets moving when Steve Johnsonís drums and Zac Cockrellís bass join in. Throughout the album, the boys do their best to stay out of the spotlight, which gives Howard the full attention she deserves, while expressing themselves in concealed yet equally significant manners.

TOP 10 SINGLES
Somebody That I Used To Know Gotye feat. Kimbra (CU)
We Are Young
Fun feat. Janelle Monae (FD)
Glad You Came
The Wanted (CU)
What Makes You Beautiful
One Direction (FD)
Boyfriend
Justin Bieber (CU)
Wild Ones
Flo Rida feat. Sia (NM)
Starships
Nicki Minaj (CU)
Call Me Maybe
Carly Rae Jepsen (NE)
Stronger
Kelly Clarkson (FD)
Part Of Me
Katy Perry (CU)
Legend: (CU): Climbing Up (FD): Falling Down (NM): Non-mover (NE): New Entry