Come vacations, where to go and why is often a cause for much debate. Hugh and Colleen Gantzer give you a lowdown on 21 escapes, both in India and abroad, depending on your fascination for sea, mountains or wellness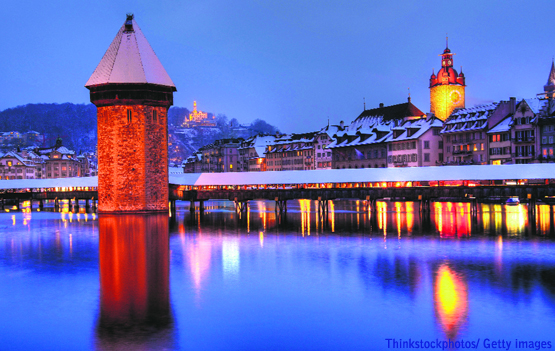 Sea is his muse
Nonika Singh
Installation artist Subodh Kerkar draws inspiration from nature and his works are imbued with social, political and historical layers
Back in time, people wondered why an MBBS doctor felt the need to become an artist. Just when they got used to his water colours, they thought the doctor had gone mad when they saw him planting sea shells on the seashore.
Scale to measure Facebook addiction
Studies have found that the symptoms of Facebook addiction resemble those of drug addiction, alcohol and chemical substance addiction
More and more people are getting addicted to social media, such as Facebook. To measure this addiction, researchers from Norway have developed a new instrument called the Bergen Facebook Addiction Scale.
The Lord is our Shepherd
Ratna Raman
St. Stephen's College, Delhi University's oldest college was originally an all-boys institution, although it had some women students also. In 1975 (in its 95th year) , the college took a forward-looking decision and opened its portals to women. When prestigious all-male bastions open up small entry points for women, these remain fraught spaces. Despite admission to this legendary institution, being women meant less access to its corporate life, no access to residential facilities and an uncomfortable access to the objectification of women by a percentage of male peers, which was overlooked by the establishment.
Brand hungry? Beware of counterfeits
Azera Parveen Rahman
So your friend told you about this tiny, hidden away shop in a busy market that sells well-known international branded clothes, shoes and accessories at dirt cheap prices? Beware. What is being offered could be a well imitated, fake product. In the thriving billion-dollar market, fake branded goods are often passed off as genuine products in disguise of export surplus. They have the tags of popular brands, and it's difficult to actually tell the genuine from the imitation.
Shanghai nights
Niku Sidhu
Pagodas and skyscrapers coexist merrily in the largest city in China, which stands majestically by River Huangpu
he proverbial bamboo curtain can heighten anybody's curiosity to explore what lies behind closed Chinese doors. As the aircraft touches down at Pudong airport, most visitors are eager to explore this dynamic city. The metropolis is considered one of three commercial trading hubs of the 19th century, after New York and London.
A debut worth the wait
Saibal Chatterjee
Ashvin Kumar's sure-handed maiden feature, The Forest, lay in the cans far longer than a film this good should have. Mercifully, it is now finally out of the woods
Ashvin Kumar can now breathe a little easier than he has anytime in the past couple of years. While negotiating the pitfalls of trying to get a small, independent film out into the market, Kumar was locked in a battle with the censor board over Inshallah, Football, a documentary about a young Kashmiri footballer and his struggle to get a visa to travel abroad for coaching.
Channel surfer
Does truth really triumph?
Children today are inheriting contradictory values from popular media
Randeep Wadehra
India has well and truly entered the 'Age of Tinsel Values' wherein form is more important than content. Glitzier the form, the more voluble the public response, as demonstrated by our 'thinking' people, who hang on to every word dripping down an actor's glamorous lips. Genuine social reformers have been pushed into a corner. Be that as it may, Satyamev Jayate, "Truth alone triumphs", is today's reality; a TV show that brings societal pathos into our drawing rooms while keeping the reality's tactile stink at bay.
'I don't have set rules to select a movie'
Jasmine Singh
Jimmy Sheirgill, the actor who has created a niche for himself in Bollywood, is all set to act in a couple of sequels
His growth as an actor in Bollywood has been a slow and steady. But for Jimmy Sheirgill, it is never too late to taste success, or even experiment as an actor. Flaunting his new look, which has a thick moustache settled as if he was born with it, Jimmy is making a conscious effort to pick and choose roles, and he certainly doesn't mind playing a grey character.As he says, "For a character to look real, it should have some shades of grey in it."