choices for those who love to travel
Hop on a journey to success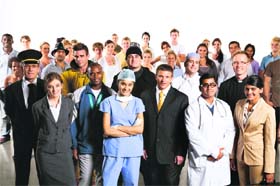 Thus opens Homer's Odyssey, foreshadowing the hallowed heights of the journey of a man who loves to travel and explore. Today, aeons later, as time stretches itself, the journey continues and becomes a passion, a way of life. Many things make traveling attractive: the thrill of experiencing a new place, learning about different cultures, tasting international cuisine, creating unforgettable memories, strengthening language skills and building international friendships.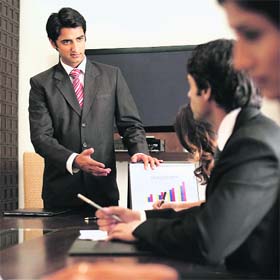 smart strategy: the art of public speaking
Add punch to your presentation
In a corporate setting, presentations are not the only instance when one is required to engage in public speaking. As a boss, employee and a fellow colleague, one is expected to give a pep talk, apprise the new entrants of the company policy or even sometimes make toasts and farewell speeches at official, social events. Your company may have the best products or services and on a personal level you may be the 'Employee of the Year', with an outstanding record, but if you don't or can't communicate well with your target audience, you're limiting your own effectiveness.
field of focus: aeronautical engineering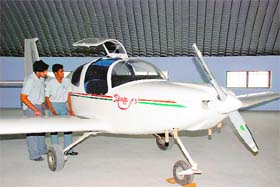 Nuts and bolts of a high-flying career
Aeronautical engineering is a branch of engineering that is primarily concerned with the design, construction, and science of aircraft and spacecraft. This branch refers to an applied discipline of engineering dealing with the design, manufacture, functioning and maintenance of airborne vehicles like aircrafts, helicopters, spacecrafts and missiles.
testing times: getting into the nda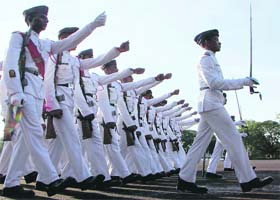 How to be well armed
The armed forces promise a career that is highly respected and adventurous. It involves a lot of grit, courage and spirit of camaraderie. For the thousands of youngsters dreaming to don the uniform and get into the armed forces, clearing the competitive exams is the first step in realising their dreams. On 1 January 1949, the Armed Forces Academy which has its military wing, now called the Indian Military Academy and the Joint Services Wing were commissioned.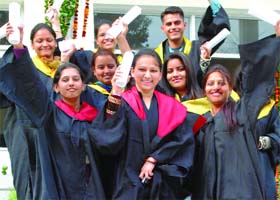 Make sense of college rankings and surveys
Why should one use rankings? It's a controversial question, with a simple answer. To help you make one of the most important decisions of your life. Your investment in a college degree — a critical crossroad in your life — could profoundly affect your career opportunities, financial well-being, and quality of life. Choosing the right college is the first step in getting that degree.


CAREERCATURE
SANDEEP JOSHI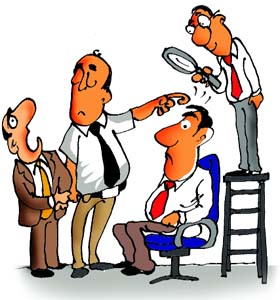 No need to check his ability, aptitude and intelligence. We need only functional employees.
Happiness @ work
Gems of ancient wisdom
Chip in instead of cribbing
It is easy to look at the half-empty part of the glass and yawp about it. But this is what fools do. The wise find many small ways to contribute their might to make the situation better. The condition of widows in British India was deplorable.
Career Hotline
Pervin Malhotra email your queries to careers@tribunemail.com ...

Fight despair
Where can I specialise in econometrics?
How can I get into biotech?
How can MSW help me get into teaching?
Best courses in gaming