Cancer: Can it be prevented?
Dr J.D. Wig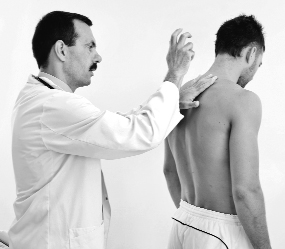 Cancer is a global disease and its burden is growing fastest in low and middle income countries. In a report from the International Agency for Research on Cancer, about 12.7 million cases and 7.6 million deaths are estimated to have occurred in 2008 worldwide with 50 per cent of the cases and 64 per cent of the deaths in economically developing world. It is projected that by 2030 there will be 26 million new cancer cases and 17 million cancer deaths per year globally.
In a recent report from Australia, it is estimated that in 2025 there will be an increase of almost 60 per cent on the present figure. Cancer is becoming an important public health issue in our country. The absolute number of cases is increasing rapidly and the number of new cases may go up to over 1.22 million by 2016.
Cancer accounts for over 20 per cent of the total disease burden, With increasing and ageing population, the burden caused by cancer will also rise. It is estimated that only 5 per cent to 10 per cent of cancers are due to genetic or hereditary diseases, the rest being due to environmental and occupational factors, and those related to human behaviour.
The increase in cancer incidence is due to several factors: increasing tobacco consumption, life style trends and infectious diseases. Each of these major risk factors pose specific challenges, especially on low and middle-resource countries. Prevention is just one of the several methods for reducing the burden of cancer in the community.
Anti-cancer lifestyle choices includes avoiding tobacco, limiting alcohol consumption, getting regular exercise and eating a plant-based diet.
Tobacco: The most important lifestyle risk factor is tobacco use. Tobacco smoking dramatically affects lung cancer. However, the increase in cancers of the stomach, esophagus, liver and upper aerodigestive tract (larynx, pharynx, oral cavity) is considerable. Smoking causes 30 per cent of all cancers and 90 per cent of lung cancer. The conservative estimate is that 75 per cent or more of lung cancer cases could be prevented through the elimination of cigarette smoking.
Alcohol: Alcohol consumption is an established risk factor for the cancer of the breast, liver, colon, rectum, mouth, pharynx, larynx and esophagus. There is no safe drinking in regard to cancer risk, and the total amount of alcohol consumed is the factor determining risk. Increased drinking patterns could lead to a 3.6 per cent rise in total cancer incidence. Higher consumption in men implies that the related cancer burden would be more in men. Heavy drinkers should be encouraged to either stop altogether or cutback to moderate levels. It is reported that taking foliate supplements can help eliminate to some extent the cancer risk linked to alcohol.
Obesity: An excess body weight increases the risk of several cancers. Rising levels of obesity have occurred world-wide during the last 20 years. Carrying extra weight has been linked to rising trends of breast cancer and endometrial cancer in women, and colon and kidney cancer in men. Obesity also increases the risk of cancer of the liver, gall bladder and blood cancer. Studies suggest that losing weight may reduce the risk of postmenopausal breast cancer.
Healthy diet: Dietary constituents related to cancer are difficult to identify. Over-consumption of calories contributes greatly to cancer burden. Cancers with a link to diet include cancer of the breast, food-pipe, stomach, colon, oral cavity, kidney and uterine. The recommended cancer-reducing diet is lot of fruits, vegetables, whole grain and items low in animal products (animal fat, red meat, processed meat) and low in sodium. Plants have less fat, more fibre and more cancer-fighting nutrients. These three factors support the immune system and help body fight off cancer. Try to minimise or reduce the amount of processed food. Eat fresh fruit such as pear, banana, apple, strawberries, citrus fruits and mango. High fat diet has been linked to higher rates of cancer.
Physical activity: Reduced physical activity levels are associated with an increased risk of breast and colon cancer. Regular physical activity has been shown to lower the risk of colon cancer by about 15 per cent to 20 per cent. The benefits of regular exercise for breast cancer seem the maximum for premenopausal women. Post-menopausal women also have lower risks of breast cancer from regular physical activity. The recommended amount of activity each week is 30 minutes of brisk walk five or more days per week.
Infection-related cancers: Infections play an important role in the development of certain cancers. Worldwide nearly 15 per cent of all cancers are linked to infections. In countries marked by poor living conditions and inadequate health care, nearly 25 per cent are linked to infections.
Occupational cancer: Occupational agents represent an important cause for cancer. In a recent study from Norway, a high risk of cancer was seen in waiters, cooks, stewards, beverage workers, sea men and chimney sweeps. Male waiters and tobacco workers have a high incidence of lung cancer attributable to active and passive smoking.
However, nearly one-third of cancers are attributable to preventive risk factors. Modifiable risk factors include the use of addictive substances (smoking, alcohol), physical activity, diet (overweight, low fruit and vegetable intake, red and processed meat consumption), and oncogenic infections. A significant proportion of the world-wide burden of cancer could be prevented through the application of cancer-preventing measures — tobacco control, minimising alcohol consumption, healthier dietary patterns, promoting physical activity, and vaccination for liver and cervical cancers. Large-scale preventive efforts have the potential to avoid at least 40 per cent of cancer deaths annually. Unless significant efforts are made to implement the preventive measures, the impact of prevention on reducing the total cancer incidence will be relatively small.
The writer, a former Professor and Head, Department of General Surgery, PGI, Chandigarh, is associated with Fortis Hospital, Mohali.