All emotion, no reason
The recently passed Copyright (Amendment) Bill might not solve the contentious issues of intellectual property rights satisfactorily
Bobby Bedi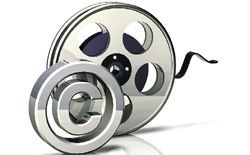 The laws of India are, without doubt, truly robust, and the Indian Copyright Act 1957 has been no exception. It has, over the years, been amended and interpreted through new rules and rulings which largely react to and reflect advances in technology as well as changes in our psyche. Notwithstanding it's qualities, there has, for some time been a clamour for a new copyright law. It is justified because the importance of intellectual property in the overall basket of property has changed and it's dissemination over the world wide web has created a new dynamic.
In reality, it is India's new-found ability to create intellectual property that has catapulted us to a position of global reckoning in the 21st century and it is only right that our copyright laws must be on a par with the best in the world. Hence, the new Copyright
(Amendment) Bill 2010 which has recently been passed by the Parliament. In many respects it is a forward-thinking Bill that strives to ensure that knowledge and content are available to all strata of society and especially takes care of some of the disadvantaged groups and for that it should be lauded.
That is only a part of the story. As always in India, the devil is always in the fine print and in this case the fine print couches lethal dangers. It reminds me of Brutus' famous speech in Julius Caesar. Both as a user and creator of Intellectual Property, I find myself in the same position as the noble Brutus:
"As Caesar loved me, I weep for him;
as he was fortunate, I rejoice at it;
As he was valiant, I honour him:
But, as he was ambitious, I slew him.
There is tears for his love;
Joy for his fortune;
Honour for his valour;
And death for his ambition."
Caesar as you guessed is the new copyright amendment. The Film Industry is of significant interest to the national economy. It contributes a whopping sum of $6 billion annually to the national income. The equilibrium in the industry rests on the mutual trust and co-operation existing between the producers, the technical artists and the actors. It is one of the largest groups to be affected and should have been jumping with joy, but in reality an already wounded industry may have been dealt several deathly blows, and chances are that it may have serious survival issues. It is impossible for me to cover the entire act but I can focus on the two contentious issues that this act raises.
These are the sections in relation to performers' rights and the sections in relation to the TPMs or technical protection measures.
A summary of what the Bill seeks to do can be largely categorises into the three following subheads:
In it's stated objectives, the Bill seeks to bring our laws in conformity with the laws of WIPO (World Intellectual Property Organisation) members and signatories of the WCT (WIPO Copyright Treaty) and WPPT (WIPO Performers and Phonograms Treaty).
It also seeks to protect the rights of Copyright Creators (Authors) and their right to receive royalties. It seeks to protect infringement of copyright (protect piracy).
The first issue is not contentious and there are several other objectives that fall into the same category.
The issue of protecting the rights and royalties of authors is a serious one. The attempt is to find a solution to the mythical 'Performers Rights' crisis that is haunting the Indian film industry, especially Bollywood. The Human Resources Ministry was approached by a community of "poor, downtrodden and starving performers," represented by noted lyricist and writer Javed Akhtar and renowned singer Shubha Mudgal and was convinced that the performer community did not have the muscle to protect their intellectual property or manage their rights to royalties and have therefore legislated that the author can only assign his or her right to receive royalty to either their heirs and successors or to a Royalty Collection Society (Presumably formed under statutory orders of the Government). Earlier, the producer was paying the author for these and other rights under contract.
Without doubt, emotion has eclipsed reason and in legislating thus, the HRD ministry has probably thrown not just the baby but the soap, towel and tub with the bath water. The producer will obviously pay a lesser amount for a restricted right as he will not be able to monetise the full potential of what he has bought. When the producer has a hit on his hands he will pay whatever royalty is needed to acquire a right but remember the industry has a success rate of 7 per cent, so 93 per cent of authors will be sitting on totally unmonetisable rights.
Theoretically, composers and lyricists will be able to sell their words and music for other uses but frankly this happens once in a blue moon and only to the Javed Akhtars and Rahmans, who in any case negotiate hard. Also, it is not possible for one to use his or her work without the other. Will the composer hum his tune without words or will the lyricist have his poem recited without music? They will have to acquire each other's right and then deal with radio stations or event managers on their own. In my opinion, this is not a tenable scenario.
Now we come to the business of royalty collection. At present, the organisations that collect Royalties are the IPRS and the PPL. Both bodies have a dismal reputation in paying the performers and the HRD recognises this when they legislate that the body will be statutory.
This sounds good but how efficient is the government in collecting taxes, distributing MGNREGA funds, food subsidies etc.? It's going to be out of the frying pan and into the fire.
My prediction is that the new legislation that pertains to assignability (or lack thereof) of rights and royalties will end up as a mess and clog up courts in times to come.
The second area of contention is our Government's reaction to the use of technical protection measures to prevent copyright theft on the internet. While they believe in the concept, there are lingering remnants of a bygone era which are making them carve out exceptions to limiting free use of content on the internet. These are ghosts from a socialistic past where India was not creating intellectual property and believedin a "free- for-all" policy.
Legal loopholes, combined with absolutely dismal and ineffective enforcement, have led to absolutely rampant theft of intellectual property. Today there is a realisation that our intellectual property is of use to the world and of value to us so the loopholes have been tightened but they still exist and will continue to create huge leaks. As a person who creates intellectual property for a living, I resent the fact that my property be treated different from the real estate created and owned by people around me, including the legislators who allow such loopholes.
The proposed amendments are poised to hamper the growth of the entertainment industry of India and I fervently hope that these issues are revisited sooner rather than later and fair amendments brought about in this act. We don't need to kill Caesar, just "amend" him. In the meanwhile, I prepare for another shell shock as the performers rights are under discussion and may go the same route.
The writer is a film producer and the Chairperson of FICCI's Anti-Piracy Enforcement Cell. He has spoken at WIPO Geneva on IPR issues on several occasions. The views expressed are his own.
The write act
n The Copyright (Amendment) Bill 2012, which has recently been passed by both houses aims to amend the Copyright Act of 1957, which came into effect in January 1958 and has been amended five times — in 1983, 1984, 1992, 1994 and 1999.
n It allows access to copyrighted works by persons with disabilities without any payment of compensation to the copyright holder, and to any organisation working for the benefit of persons with disabilities.
n Under the present Act, the time period after which a cover version can be made has been increased from two to five years.
n If the original music is on a cassette, the cover cannot be released on a CD or for a caller tune, etc.
n The payment has to be made in advance, for a minimum of 50,000 copies to the creative team.
n While earlier it was prohibited to mislead the public (i.e., pretend the cover was the original, or endorsed by the original artists), now cover versions are not allowed to "contain the name or depict in any way any performer of an earlier sound recording of the same work or any cinematograph of a film in which such sound recording was incorporated".
n All cover versions must state that they are cover versions.
n No alterations are allowed from the original song, which means no re-mixes are allowed. Nor are imaginative covers allowed in which the lyrics are changed or the music is reworked, no alteration is allowed without the copyright owner's permission.
n Section 31D has been incorporated in the Act. It provides for the availability of content to any broadcasting organisation through the mechanism of Statutory Licensing on the payment of royalty determined by the Copyright Board which will fix separate rates for radio and TV.
n Copyright of a film currently rests with the producer for 60 years, the Act now extends it to the director as well, and for 70 years.
n Lyricists, music composers and singers, who were so far paid only a one-time fee, have been promised 12 per cent royalty.
n The term of copyright for photographs has now gone from 60 years from publication to 60 years from the death of the photographer.
I had to buy my own songsn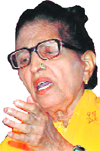 Mubarak Begum (born 1940) popular playback singer of classic renderings like Kabhi tanhaiyon mein and Mujhko apne gale lagalo, receives her twice-a-year cheques of royalty from HMV, the company that holds the copyright to all her songs. The cheques vary from Rs 100 to Rs 200. She has not heard of the recent amendments to the Copyright Bill. "They turned LP records into cassettes and then CDs, I did not get even complimentary copies of the same. I had to buy my own songs with my own money when friends and fans asked for CDs. I hear they are also used as ring tones now," she rues. To make both ends meet, she still takes "programmes", even though, sitting on the stage is painful, with her growing arthritis.
— Mubarak Begum, popular playback singer
No laxity should be allowed

We lacked a strong law like this. Many classical artistes who are recorded abroad get their due in terms of royalty, which varies between 10 and 15 per cent. But, in our own country, the copyright remained with the recording company. It's a welcome change. My only worry is that no laxity should be allowed in its implementation. We already had IPRS (Indian Performing Arts Society), which was supposed to take care of collection of royalty, but we know what happened.
— Pandit Vishwa Mohan Bhatt, Grammy Award winner, Mohan Veena exponent
Our tunes will Be Ours Alone

We sell our compositions to the production houses, who, in turn, re-sell it to music companies, cellphone companies as ring tones and advertisers for multiple use, and they continue to make money on our creations. Even in the present law, we have a share but we are shortchanged by production houses and music companies. Now, we will sell the rights, instead of the production house. Now, these rights will lie with us, hopefully, our words, songs, stories and tunes will be ours and ours alone in the legal terms.
— Javed Akhtar, writer, poet, lyricist
We are thankful to the govt for passing the Bill
While great musicians like Ravi, Khaiyyam and O P Naiyyar, received only one-time fee for their creative genius, others continue to ride the popularity of their works while their family members get nothing. This kind of injustice is not meted out to artistes anywhere else in the world. We are not demanding money from producer's pocket, we have been saying give us our due, that is the royalty earned by the sales of our works. We are thankful to the government for passing the Bill.
—Wajid of Sajid Wajid duo, music directors of popular films like Tere Naam, Dabangg, Hello, Veer etc.