Distance makes heart grow fonder... does it?
Radhika Bhirani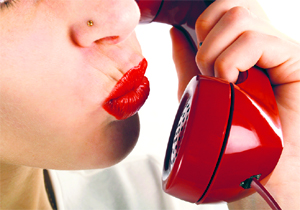 Several young couples live with the apprehension whether a long-distance relationship will work or not
New Delhi-based Pritha Mishra, 25, is in a fix. Her boyfriend of five years has been beckoned to New York for a year-long assignment. Her dilemma — will a long distance relationship work? Several young couples, married or unmarried, live with the apprehension of battling the woes of a long distance relationship. After all, celebrity couples like Amanda Seyfried-Josh Hartnett, David Arquette-Christina McLarty and Mohit Suri-Udita Goswami have hit the dead end in their love life due to distance problems.
There are time, communication, physical and trust hassles. Some handle them, and some fall prey to insecurity and subsequent frustration. Simran Kochhar, an MBA student, went through a breach of trust when her beau, who had settled abroad for work, ended up with a "random girl" for want of emotional support. That was the beginning of insecurity in their relationship.
"He confessed to me because he couldn't keep it within himself. But it made me insecure and the trust factor between us got lost. If he wouldn't call for a day or two due to a busy schedule, I would have ugly thoughts about him ending up with other girls again," says Kochhar.
According to psychiatrist Samir Parikh, trust is the foundation of any relationship. He says, "Any long-distance relationship cannot survive without trust and it is very important that a couple shares the highs and lows of their days, and their emotions with each other through all possible and available forms of communication."
The formula has worked well for chartered accountant Sonia Maheshwari, who has been dealing with the distance for two and a half years.
"Trust and talking are most important," says Maheshwari. Thanks to technology, several lovebirds have overcome distance woes through the internet, Skype, BBM and other mobile applications.
"But you don't have to talk all the time to be connected. Twice or thrice a day is sufficient to know what happened in a day...because after that, when you meet after a month or two, the feeling is just awesome," feels Maheshwari.
Mohit Kapoor, a software engineer, went through an unsuccessful long-distance relationship. But that didn't deter him from entering another one, and the second time he did it with maturity.
"It all starts off pretty well with all the mushy romantic bubbles floating around you...you go in for extra mobile talktime recharges, late night calls, chats and incessant text messages. Initially, updates about everything you do goes pretty well until one starts to feel the pressures of insecurity, suspicion and other attractions," said Kapoor. "Insecurity -''Who are you with? Where are you? No, you can't hang out with male friends late at night! I trust your intentions but not the other fellow's intentions!' That's when misunderstandings seep in," he adds.
And when does a long-distance relationship work?
"Success in a long distance can only be attained once you realise that he or she is the one...when you realise that not just two people are going to get affected with it, but multiple relationships will end," says Kapoor.
"In my second case, I've been lucky. Long distances don't really work...unless there is true love," says capital-based Kapoor, set to marry his girl who lives miles away. — IANS