Fast-moving item!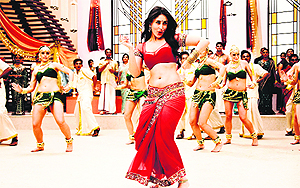 Sizzling Maliaka Arora Khan and super cute Shah Rukh Khan dancing on the top of a train, or Vidya Balan rolling in lemons with none other but acclaimed Naseerudin Shah; few images represent Bollywood like none before! Item numbers have been here forever and at times they get bigger than the movies they are part of.



Red alert: Chammak Challo from Ra.one

With love, by Vikas Khanna
You have seen him creating the culinary magic on screen during the second edition of Masterchef India. And the fact that he is an emotional person came to the fore several times during the show. Emotions are important when it comes to cooking also. "Cooking is an art and minus emotions, art doesn't stand true to its claim," says India's most celebrated chef in the West, Vikas Khanna. These are inextricably connected, he says.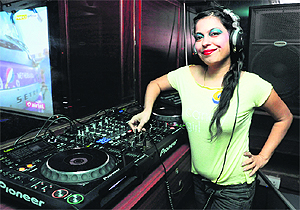 Charting a new world
Revert back to a decade and a half and DJing, as a profession, invited scowls, while scuffle with the parents followed, meanwhile raised eyebrows and a reprimand or two from well wishers was just as much a part of the package. "I'm the first female DJ of the country," DJ Kary Arora, in city for a gig at 10 Downing Street of Hotel Altius, puts her feet down, her face up and announces proudly.


CONSOLE QUEEN: DJ Kary Arora
Frozen delights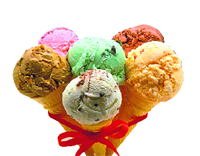 A hint of citrus, a dash of lime and an utterly creamy base. Near it is a fierce yellow mango sorbet that tastes of summer. Closer by you can whiff of a lovely aroma of fresh ice-cream cake and dollops of ice-cream scoops in an utterly crunchy cone, that's the dream vision on a hot summer day. Though there are no two thoughts that frozen delights are the best way to beat the heat, we check what is our city offering!
GET PHYSICAL
Breathe easy
Nadi shodhana pranayama
Pranayama is controlled breathing technique which teaches us how to consciously maintain a slow deep breath at all times to prevent and minimize excess states of anxiety.
Chilling out with Poetry in the Café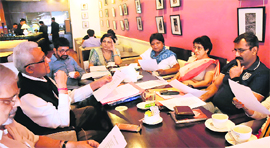 The City Beautiful has a tradition of being home to some fine poets of English, Hindi, Urdu and Punjabi to name just a few: Kumar Vikal, Satyapal Anand, Shiv Kumar Batalvi, Prem Warburtoni, Amitoj, Manjit Tiwana and others. There was a time when Kumar Vikal would pen a new poem and roam the city reciting it in pubs, streets and the homes of friends but now very often poems go straight from the computer of the poet to a book.
Frame to frame
A photography exhibition by Karan Gupta, a second year student of electronic engineering at VIT University. He developed a passion for photography a couple of years ago. His passion, to capture the perfect moment, makes him think that it is not compulsory to have an expensive camera to be a good photographer.
stress buster
Learn to let go…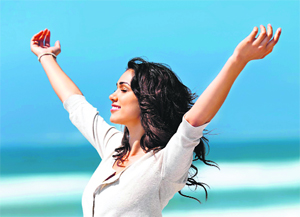 'Why did she say this to me, how dare she insult me like this?' My younger sister who is visiting from the US was busy complaining about a cousin who came to visit her. She was replaying a stressful conversation she had hours ago. Even the next day over dinner this conversation seemed to be the only topic of discussion. Some people find it very hard to let go of certain things. Many times frustrating things do happen in life and it bugs them for days. They become obsessive in their thought pattern thereby generating a whole lot of stress for themselves.
Fashion funda
Feminine is fashionable
Mandira Wirk needs no introduction. The influence of the London School of Fashion has always been evident in her creations, which don't flaunt over-the-top embroideries. They rather have simple, structured silhouettes, yet something that makes one look every bit fashionable. Mandira makes a fashion forecast.
Red Riding Hoods…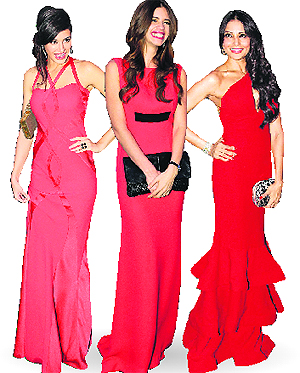 l (Left)

Style diva

: Bollywood actress Nargis Fakhri poses for a picture as she arrives on the green carpet for the International Indian Film Academy (IIFA) awards show in Singapore. — REUTERS
l (Centre)

All smiles

: Bollywood actress Kalki Koechlin poses as she arrives on the green carpet for the International Indian Film Academy (IIFA) awards show in Singapore. — REUTERS
l(Right)

Standing tall

: Bollywood actress Bipasha Basu arrives on the green carpet for the International Indian Film Academy (IIFA) awards held on Saturday. — PTI
star track
Balancing act with Chitrangada Singh
Hair's how Celina does it …
The summer wedding...
What's in an accent?
Lucky mascot
Round the clock
Ripple effect
Plastic touch
Simple and sensible
chatter box
Simple and sensible
Fitness matters
Karan understands dance
To love or not to love?
New entry
It's the time disco!
Game for it