Web designing
Opportunities online
Web designing is an integral and significant part of the IT industry, which has become a promising career option now. Web design services are being applied in almost every walk of life be it industries, business, education, both in private and public sectors. Most of the organisations already have their own websites and many more feel it essential to host websites to make their presence felt in the cyber space.


Career Cature
SANDEEP JOSHI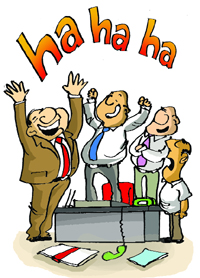 Are you managing stress or giving it?
Career Hotline


Don't let layoff deter you


Psychology offers varied options


Try the armed forces technical branch
Testing times: bank po exam
Aim to score high
With just a few days left for the Institute of Banking Personnel Selection (IBPS) PO exam (June 17), candidates are now feeling the real pressure. Here are some last minute preparation tips and examination strategies that will stand you in good stead on the test day.
scholarship roundup
Scholarships are on offer for post graduate Indian students studying at Queen's University Management School, UK.
News board
Thapar University, Patiala, has been rated as one of the top engineering colleges in Punjab. A survey by Careers360 (flagship magazine of Pathfinder Publishing Pvt. Ltd) rated the University AAA+ (highest achievable rating) at state and national level.
career compass: cosmetologist
The business of beauty
Cosmetologists care for people's hair, skin, and nails. They are also called beauty operators, hairdressers, or beauticians. Most cosmetologists work in beauty salons, and many have their own businesses. Some work in hospitals, spas, hotels and private clinics.
field in focus: history
Past that can build your future
What can I do with a BA in History? This is the common refrain of those who take up this subject only as a last resort. Plenty, I would say, whether you have studied history in school or not.
career compass: fashion communication
A date with glamour...
The Indian fashion retail scenario has undergone a dramatic transformation in the past five years with the market being flooded with international as well as domestic brands.
course cruising
Study abroad
Those with an interest in psychology and also interested in studying abroad can check out UK's University of Northampton's MSc in Transpersonal Psychology and Consciousness Studies course offered by the School of Social Sciences at the university.
smart strategy: be likeable at work
Charm your way in
To be liked by everyone is a human desire regardless of the age, gender or status of an individual. While some of us are born charmers and make friends easily others have a tough time breaking the ice.
Promotion good for the heart!
Employees with better promotion prospects are 20 per cent less likely to suffer heart disease than those with slender chances of improving their situation.