Round the club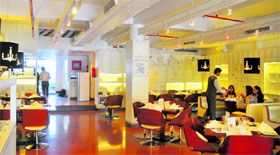 The dress code might have to be dispensed with and club rules eased out a little but as long as the guest lists are long, there's no way those behind the hospitality industry are letting go of the precious crowds that have just got done with dinner and are ready to shift the venue.

360 DEGREE: The dining lounge at Smoke House Deli Photos: S Chandan

Dream come true
Mohammad Nazim, who plays the lead role of Ahem in Star Plus' Saath Nibhana Saathiya, shares his story of how he landed up in the city of dreams, Mumbai.
Hall of fame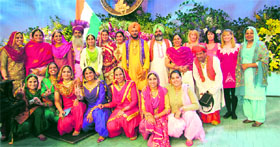 The exhilaration of performing at a prestigious concert in Westminster Hall can be unmatchable. Rajpal Singh, associated with the Punjab Arts Council, has had the good fortune of being a part of the concert at the invitation of the Commonwealth Parliamentary Association (CPA) to celebrate the Queen's Diamond Jubilee.

Roots & Rhythm: Members of The Heritage Dancers
Just beat it
Music for soul
Little did anyone know that the marketing term coined by record companies would go on to become one of the most successful musical terms ever. Rhythm and blues, anyone?
stress buster
For a stress free zone
"Why am I so stressed all the time?" It's an awful feeling to reel under stress always. Anxious and edgy, tired and listless, and not really feeling enthusiastic about anything. Nothing seems visibly wrong and yet nothing really feels right either.


Graffiti
Aradhika & Sesh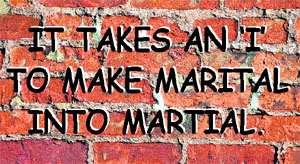 Tweetie pie
Ok full family safely in theatre! Even found kids sized 3D glasses..pvr zindabad! Yes Farah, we all know that PVR is always funding all your movies, now lets not go gaga over them. Some things should be kept under the warps.
GET PHYSICAL
Pump up your life
Our heart is the most industrious organ of our body. The heart beats 100,000 times a day. Blood circulation in the body is like an automatic system in some fountain where the water springs up and falls down and gathers together to spring up again.
Everybody say cheese!
We are always looking for a perfect dessert which should not just look good but also taste great and if it is made with ingredients easily available in the kitchen and the result is a five star looking wonder then the homemaker deserves a much deserved pat on the back.
star track


Of superstitions and compositions


Chinese whispers


Love on the net


Kareena won't drop Kapoor!


Tug of war


Rom-coms saved my career: Matthew McConaughey
chatter box


Wife's at help


Zooming in on life


On the hit-list


The chosen one