music zone
Saurabh & Gaurav
Bobby Womack - The Bravest Man in the Universe (XL)
Best track: Dayglo Reflection
Worst track: If There Wasn't Something There
Rating ***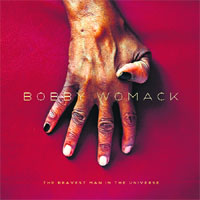 Co-produced by his Gorillaz collaborators Damon Albarn and Richard Russell, Bobby Womack is back with The Bravest Man in the Universe, his first proper album of new songs in 18 years. The album fearlessly fuses the old gospel and swampy blues, with new edgy electronics to create something that's inspiringly innovative. The title track sparks with a hauntingly poignant catchphrase that catches the attention instantly. It states, "The bravest man in the universe is the one who has forgiven first." The song that best exemplifies what Womack is up to here is Dayglo Reflection. This collaboration with Lana Del Rey puts her drowsy voice against Womack's more urgent one, over a pretty piano and random beats. In Love Is Gonna Lift You Up, he sings about the return of hope over a buoyant electro-disco groove, while the beautiful Sweet Baby Mine summons a sense of romance that doesn't feel expired. On most tracks, Womack's alarming but at times strained voice is backed by upbeat electro and delicate R&B. Stupid is an excellent R&B condemnation that features a Gil Scott-Heron snippet as an intro. In 37 tidy minutes, Womack both returns to form, on the gospel-flavoured Deep River and mines new territory, on Nothing Can Save Ya.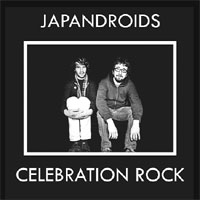 Japandroids - Celebration Rock (Polyvinyl)
Best track: The House That Heaven Built
Worst track: Evil's Sway
Rating **
The Vancouver, British Columbia duo (Brian King, David Prowse) confront the passage of time on their sophomore album, Celebration Rock. First single The House That Heaven Built will make many a summer mix tape, while For the Love of Ivy is a decent piece of clear-cut punk rock. Even without much production antics, Celebration Rock sounds clearer than its predecessor simply because the songs are better, which is no small feat. The collection remains structurally minimal but incredibly dense, fashioning music from the best parts without a moment that lacks any ear-pleasing purpose. On Fire's Highway, King suggests we "turn some restless nights to restless years," while on Younger Us he gives a wake-up call before age wore people out. The aptly titled Adrenaline Nightshift, sounds like a Japandroids autobiography: "Hitchhiked to hell and back, riding the wind /waiting for a generation's bonfire to begin." The album's highpoint is The House That Heaven Built, an anthemically charged dance tune that latches on and hangs out. The track offers the album its last rush before being slowed down by the closing rock ballad Continuous Thunder. Celebration Rock is celebration in its purest form.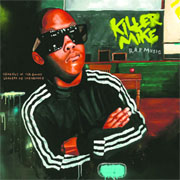 Killer Mike - R.A.P. Music (WS Records)
Best track: Ghetto Gospel
Worst track: Willie Burke Sherwood
Rating ***
Probably best known as a prominent member of OutKast's squad, Atlanta rapper Killer Mike has been actively releasing solo albums since 2003's Monster. On his sixth album, he teams up with El-P, the New York producer and architect of many essential millennial underground hip-hop albums. Where R.A.P. Music really makes its mark is in its ability to touch on both global politics and the effect those international decisions have on the average people. Ghetto Gospel is a slow jam compared to what surrounds it, measured of wordplay and borrowed sample from De Le Soul's Say No Go. The record is philosophical and politically charged without misdirected or needless rage. Southern Fried and Jojo's Chillin allows Mike to take the forefront as he brushes his storytelling skill, while on Reagan, he opts to drop his sociopolitical commentary. By this time, the cutting-edge Butane (Champion's Anthem) and Southern traditionalism of Big Beast rings in, sonic signature sound of Mike begins to assert itself in full. On Anywhere But Here, he turns on the narrative switch, placing himself in New York City, recounting the struggle that some face as societal pressures around them. R.A.P. Music is revolutionary stuff and absolutely downright inspirational.
Album of the Month
Patti Smith - Banga (Columbia)
Best track: This is the Girl
Worst track: Constantine's Dream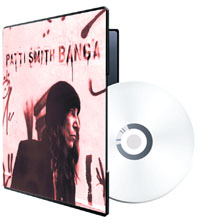 Banga, the 65-year-old punk legend Patti Smith's eleventh studio album displays her usual rough and soulful voice, which is still capable of sending shivers down the spine. On some cuts like Amerigo or Maria, Smith sounds almost sweet, demonstrating that her voice has lost none of its flexibility over the years, while other songs like FujiSan and the title track bathe her listeners in the trademark angry and shivering wail that recalls some of her powerful, early work from the late 1970s. The first half of the album is a classic pop/rock sound that Smith favours, as on the poppy April Fool, the single featuring the clean-toned beauty of Tom Verlaine's bright distorted guitar. The ever-selfless Smith makes room for a few tribute songs on Banga to the Japanese people who suffered in last year's tsunami and earthquake (Fuji-san), to Amy Winehouse (This Is the Girl) and Johnny Depp (Nine). Rather than her melodic styling, her deep voice resonates as she reads her own poetry on Tarkovsky (The Second Stop Is Jupiter), an outing with atmospheric guitars rising to a climax and then building to a virtuosic guitar solo. A classic Patti Smith album that mixes pop panache with punk sensibilities and poetic ruminations.
TOP 10 SINGLES
Call Me Maybe
Carly Rae Jepsen (CU)
Somebody That I Used To Know
Gotye feat. Kimbra (FD)
Payphone
Maroon 5 feat. Wiz Khalifa (NM)
Wide Awake
Katty Perry (CU)
Starships
Nicki Minaj (FD)
Where Have You Been
Rihanna (CU)
We Are Young
Fun feat. Janelle Monae (FD)
Boyfriend
Justin Bieber (NM)
Titanium
David Guetta feat. Sia (NE)
Scream
Usher (CU)
Legend: (CU): Climbing Up (FD): Falling Down (NM): Non-mover (NE): New Entry