Plate up the artist in you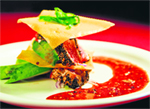 Delicious pizzas dripping with cheese, crispy fried chicken, colourful ice creams, exotic vegetables and fruits that we see in newspapers, magazines and on television always look so appetising. It is said that you eat with your eyes first. This is more so when you see tantalising pictures of food that have the power to make your salivate. Great food pictures can not only make you hungry, just by looking at them, but also induce you to buy what you see.
Career Hotline
Pervin Malhotra email your queries to careers@tribunemail.com ...
news board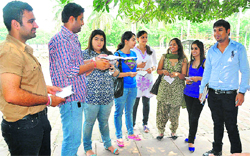 Boost for innovative minds
Kerala-based Startup Village, India's first telecom hub, is offering a unique bouquet of opportunities to engineering students to turn their innovative ideas into reality. The Startup Village, based in Kochi, has launched an initiative along with the Kerala chapter of IEEE Communication Society (ComSoc) to identify innovative projects in communication technologies and applications by the students and pitch them on the growth orbit.
Cheaper loans
Education loans are set to get cheaper for meritorious students planning to pursue higher studies. Banks will be free to offer differential interest rates based on the rating of courses/institutions and students, according to a circular on revised guidelines on educational loans sent to banks by the Indian Banks Association.
A strategic move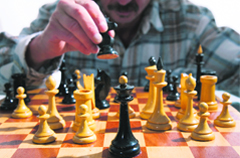 Global conflict and the threat of war has been a concern for all nations for several decades. Internal and regional political instability, economic turmoil and poor international relations have bothered all governments. While diplomacy plays an integral role in maintaining peace in a region, internal security and preparedness for combat are the issues that are an integral part of governance. Defence studies, also known as war studies, defence and strategic studies, military science or national security studies, as an academic discipline is assuming significance as we need trained planners, strategists and analysts.
Cutting edge IT courses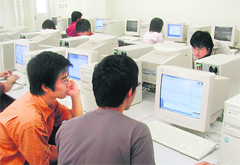 Employers today operate in a global competitive environment that demands new and constantly developing talent pool to retain global competitiveness. The problem faced by the employers is that out of the 5,50,000 engineering graduates passing out every year, anywhere between 10 and 25 per cent cannot be readily employed by any technology firm in the country. According to NASSCOM, only 25 per cent of graduates working in the IT sector are readily employable, while only 15 per cent are fit for back-office jobs.
Training initiatives in banking
Oh! BOSS
As a trainee one is generally put in the charge of a 'junior boss' who makes one learn the basics of one's work. This 'first' boss is the teacher type who is generally kind and understanding and will have a lot of patience. He will not scream his head out if you make a mistake. So don't be scared of making mistakes as they are the stepping stones to success.
Bullying scare
Researchers have suggested that merely showing up for work in an environment where bullying goes on is enough to make many workers think about quitting. Canadian researchers have found that nurses not bullied directly, but who worked in an environment where workplace bullying occurred, felt a stronger urge to quit than those actually being bullied.
Happiness @ work
Gems of ancient wisdom
Dress for the occasion