Gown syndrome
Symptoms of the 'gown fashion' gone viral are very obvious. Its self-professed victim relentlessly splurges on it, makes space to accommodate it in an over-stacked wardrobe and takes a risk by not sticking to the safe bets! Falling prey to it is alright, as long as one emerges stronger to try out new trends.

The creations by designer Mandira Wirk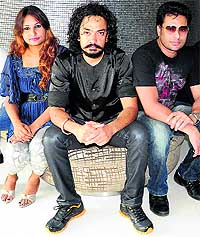 From the dark alleys
Punjab is mostly known for the fun-loving and carefree attitude of people, but the entire act of singing, dancing and the back-slapping jokes have a completely different side to it. Keeping this irony in mind, Kuljinder Singh has written the script of Sadda Haq. The film is based on terrorism, which shook Punjab during the 1980s. Having grown up in an atmosphere where incidents of terror were common, travelling back in time has been easy for Kuljinder Singh, who will be playing the role of Kartar Singh Baaj, inspired by Jagtar Singh Hawara.


past present: The cast of the movie Sadda Haq
indulge
Vintage cut
She wants to take each visitor back to the era of My Fair Lady and bestow a strong sense of chic. "I feel the collection is very cute and still powerful," Simrita Dhillon, design director of Golmaal, Mumbai, adds another adjective, pulls out a white and black dress and makes you picture it all with a face with a bob cut.
coming soon
Bride & couture
Luxury Wedding Exhibition, a two-day exhibition of wedding couture for the upcoming wedding season, will be held at J W Marriott-35 starting from July 14.
Dance like a man
Dheerendra Tiwari was a science student to begin with and was looking forward to having a career in science. Today rehearsal director and senior dancer in Aditi Mangaldas' Drishtikon Dance Foundation, he is happy content soul. Kathak, which he started as a kid, intrigued him so much that he ended up making it a profession. "I learnt dance as any other child of my age. As the study continued, so did the practice. I was so taken in by the intricacies of kathak that I made it lifelong vocation," says Dheerendra, 29-year-old who been practicing the moves for two decades now.

ON THE MOVE: Dheerendra Tiwari
Get sexy and slim with Deepika
The lovely lass is forever glowing, slim, happy and fit. Her tall and shapely frame is the envy of many. Her red bikini and bindas attitude in Cocktail is already making waves and she looks super sexy in the movie. She talks about maintaining a healthy body and lifestyle.

Cruise in control
Actor Tom Cruise has resumed work after his lawyers reached a divorce settlement with his estranged wife, actress Katie Holmes. The 50-year-old actor was shooting for his upcoming sci-fi film Oblivion in Iceland when Holmes filed for a divorce to end their five-year-old marriage and he returned to the US within next few days.
Work support: Tom Cruise
Big wish
Robert Pattinson wants to take on the role of James Bond, but not before he has added 20 more years of experience in his acting career. The 26-year-old star is keen to play the iconic spy and thinks he'll be able to do justice to the role in two more decades.
Competing with self
Singer-turned-fashion designer Victoria Beckham says her only competitor is herself, not other designers.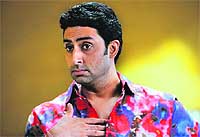 Abhishek Bachchan thanks fans for Bol Bachchan!
Bol Bachchan may not have been received well by critics, but the film is doing well on the box-office. Happy with the response, Abhishek Bachchan turned to Twitter to thank his fans. "Firstly, thank you ALL for such a fantastic response to Bol Bachchan. You guys are the best!
Well received: Abhishek Bachchan
Kareena not doing Raas Leela
Kareena Kapoor was supposed to play Juliet opposite Ranveer Singh in Sanjay Leela Bhansali's Gujarati adaptation of the classic love tale. She is no longer part of the movie and is likely to be replaced by Priyanka Chopra.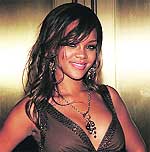 Rihanna's huge takeaway
Rihanna ordered so much food from a Portuguese restaurant that the eatery had to remain closed for the rest of the day. The 24-year-old singer performed at the Barclaycard Wireless Festival in London, England at the weekend and requested a delivery from a local Nando's eatery. "Rihanna ordered every item from the restaurant and asked for it to be delivered to her private backstage area," said a backstage worker.

Clear out: Rihanna
green thumb
In bloom
Looking for a new and unusual plant for your garden? It means you have real interest in gardening. Those who are curious are always on look out for something different. And at a time when the 'new introduction' puts forth its best, they become the proud owner. Vibrancy is a must for a good garden.
Road Rage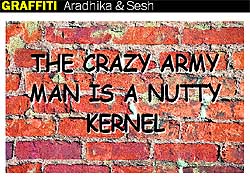 Need for speed
"One day you will wake up and there won't be any more time to do things you've always wanted. Do it now." – Paulo Coelho.