Teen gymming: Fads and facts
Swati Rai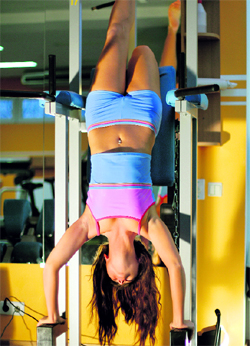 More and more teenagers are hitting the gym with a vengeance. There is an increasing consciousness of an acceptable image in the society. The boom of reality TV shows and the desire to make it big also boosts the gym-going tendency. Therefore, it becomes necessary to make the teens aware of the pitfalls and the options available to them.
India's leading holistic health guru, Mickey Mehta says, "Teens and their obsession for unrealistic fitness goals, size-zero figures, quick weight loss and six-pack abs have reached an all-time high with scant regard for health and wellbeing. On the other hand, there are those teens that are inactive and spend 25 to 30 hours a week in front of the TV or their laptops while indulging in high-fat snacks. Therefore, all gym activity of the teenagers should be done under supervision and proper guidance."
It makes perfect sense for the teenagers who are obese or overweight to hit the gym and lose those extra pounds. Teens have a high metabolism rate and their weight loss is quicker. Even those who don't need losing the flab require knowing facts about health and wellbeing before they jump headlong into building their bodies and images.
Mickey elaborates, "Fitness, like everything else in life, is about achieving the right balance. Strength, stamina, endurance, better immunity and enhanced physical and emotional wellness must be the prime motivators while looking at fitness."
Any exercise performed incorrectly can affect one's body negatively — be it lunges, squats, push ups or pull-ups. To avoid damaging teens growth plates, one should have a certified coach who can teach them the techniques to train in the gym. Till one reaches the age of 16, one should avoid doing heavy-duty strength training like body-building or lifting heavyweights. To avoid the trip to the gym becoming routine or mundane, one must experiment and vary the exercises each day to keep the motivation up. Team this up with a healthy eating habit, a combination of exercise and a great attitude and, of course, a disciplined life, to fetch longer lasting health benefits, and not only a size zero or six-pack abs.
Mickey Mehta's Tips for teens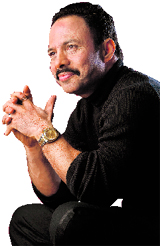 YOGA: Yoga helps correct and regulate all systems of the body and has many curative and well as preventive benefits. Regular yoga practice improves respiratory, cardiovascular and endocrine functions, improves flexibility and sleep and reduces stress. Emotional benefits include better concentration, focus and an overall sense of wellbeing.
POWER YOGA: It is a dynamic form of yoga that helps your body achieve stability, balance, posture and tone. Improves flexibility and endurance, boosts the immune. It is also an excellent cardio workout and helps in controlling obesity.
PILATES: It is an innovative form of exercise involving and targeting the core muscles and provides better strength and stability. It has tremendous rehabilitative value, improves posture, coordination, mobility, flexibility and balance.
KICK-BOXING: It combines boxing, martial arts and aerobics. A great way to get a total body workout and learn simple self-defence moves. Helps to improve flexibility, coordination, endurance and burns calories.
CALISTHENICS: It has exercises for better muscular strength, grace and flexibility. These can be done with minimum equipment. Benefits include better agility, coordination, improved sleep and mental wellbeing.
BOOT CAMP: Boot camp training is a combination of exercises using your own bodyweight and cardio drills like jumping jacks. This workout involves the heart and the muscles and increases metabolism and burns calories. It has great recreational value, enhances muscular strength and cardio-vascular fitness.
AEROBICS: It promotes oxygenation of the entire system and improves the body's metabolic process. It strengthens and enlarges the heart muscles, improves pumping efficiency of the heart muscles thus enhancing oxygenation, boosts metabolism and alleviates emotional stress. Aerobics also includes activities like cycling, swimming, dancing, walking, kick-boxing. Swimming and aqua aerobics are very popular nowadays and are very effective for toning the body and increasing stamina and flexibility.
GYM WORKOUT: If you like working out in a gym, you can include a good cardio workout for 20 to 30 minutes. You can do stretches and exercises like squats, lunges, push ups, abdomen crunches.