LINGUISTICS
Live the language
Let your love for sounds, words and semantics blossom as you explore how people articulate their thoughts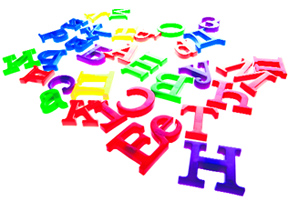 Imagine if there were no language. The world would be a meaningless mess. Language pervades each aspect of our lives and is the breath of our beings. Those of you, who dive into the depths of language, might wonder why 'go' is pronounced differently from its cousin 'do'. This methodical and systematic study of human languages is Linguistics. Professionals with a degree in linguistics have a comprehensive understanding of the language theory, are capable of language analysis, and are skilled in analysing phonetics. Thinkstock photos/getty images
Career Hotline
Maths holds the key to a great career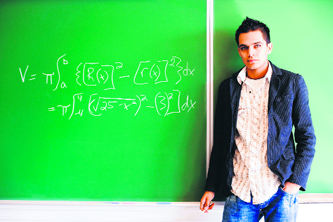 Q. I am a student of Class XII (PCM). I belong to a middle-class family and am good in studies especially maths. However, I neither want to go in for engineering nor for law. Please tell me something that I can do besides a regular BSc to improve my career prospects and also tell me from where I can pursue such courses. — harminder parmar
A. You don't realise how lucky you are! For most numerically-challenged, math-phobic mortals, number-crunching math wizards like you seem to belong to a different galaxy altogether.
Scholarship roundup
SOAS Charles Wallace India Fellowship: SOAS, University of London offers Charles Wallace India Fellowship for Indian students in the fields of arts or humanities and social sciences for the current academic session. One fellowship is awarded annually by the Centre of South Asian Studies, SOAS and the Charles Wallace India Trust for students who have completed a PhD. Eligibility: Applicant must be an Indian national and should be residing in India at the time of submitting the application.


CareerCature
SANDEEP JOSHI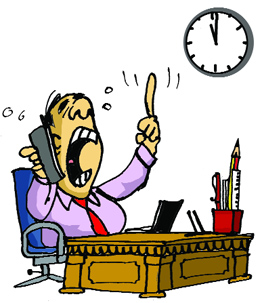 What do you mean work-life balance? You don't leave office before the boss.
Happiness @ work
Gems of ancient wisdom
Go with your gut feeling
In life where there are no sure answers, it — more often than not — pays to go with one's hunch. Once King Lalitaditya of Kashmir in the seventh century AD saw two maidens dancing next to a mound in a forest. They said that it was a family tradition to dance at that spot. Following his intuition, the king ordered that the mound be dug up. An ancient temple was unearthed from under the soil. After renovating the shrine, worship was resumed there.
Smart strategy: hr practices in slowdown
Time to boost employee morale
Uncertain economic times tend to play hard on employee morale amid mounting concerns over the overall health of the company as well as the stability of their own jobs. Insecurity creeps in the life of employees and bosses become over demanding and rude at times thereby making it necessary for the HR to intervene and ensure a smooth run. After all the real challenge lies in bringing out your employees from the state of stagnation and such action tells a great deal about the quality of an employer.
Testing times: cat 2012
Bag the CAT
The Common Admission Test (CAT) is one of the most competitive exams in the country. It is a prerequisite for entry into the prestigious IIMs and host of other top B Schools in the country, including FMS, MDI, SP Jain, IITs and the like.

Career compass: cosmetic dentist
Sculpting smiles
The scope of dental procedures has broadened tremendously over the past few years with corrective techniques becoming very popular. This has opened up new career avenues for dentists in the form of cosmetic dentistry. Cosmetic dentistry involves procedures performed to improve the facial appeal, smile and beauty of the denture of a person.

Thinkstockphotos/Getty images
Field in focus: urban practice
Creators of futuristic cities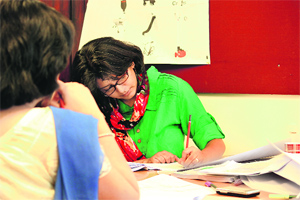 The 21st Century can easily be classified as an "urban century". India's own urban transition will add 300 million more urban residents by 2050. This is a critical challenge as well as an opportunity. This challenge can only be met by a new generation of urban practitioners armed with the right tools, perspective and knowledge. The McKinsey Global Institute report "Urban World: Cities and the rise of the consuming class" states that 28 Indian cities figure in the list of 440 emerging cities all over the world and these will contribute close to half (47 per cent) of the expected global GDP growth between 2010 and 2025.
Subject matter: botany
Science of nature and nurture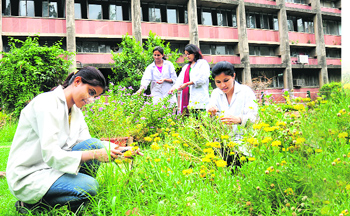 There is no dearth of lovers of nature and there seems to be an endless list of those who are enthusiastic about the word "Green"". But not many know that their love for plants holds a grand opportunity to weave a wonderful career full of possibilities of seamless growth and rewarding remuneration. Botany is one subject that can pave a cushy career path for those with "green" leanings. In simple terms botany is the science of plant life. Photo: Pradeep Tiwari

Course cruising
Nuances of banking
TKWs Institute of Banking and Finance affiliated to Gulbarga University invites applications for its full-time BCom in Banking and Finance with Integrated CS and MBA in Banking, Finance and Marketing with Integrated CFA programme .
Placement time
IIPM students on a high
The Indian Institute of Planning and Management (IIPM) has successfully placed 3,491 students so far in 1,299 (800+ unique companies) domestic and international companies that visited the various IIPM campuses this year.
Fortnightly quiz 418
1. Name the Bollywood's first superstar who gave 15 hits in a row and was the highest paid actor from 1970 to 1979?