from movies to games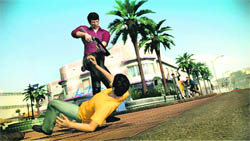 Back in 1972, it took just one movie to change the fortunes of Hollywood and re-defined the way films would be made. The Godfather enhanced everything. From technique to performances and from dialogue delivery to audience reactions around the world. No movie had ever done that before and no movie has ever done that since.
Forty years later, The Godfather is once again on top of the popularity charts — not as a film but as a video game. Marlon Brando as Don Vito Corleone, Al Pacino as Michael Corleone and James Caan as Sonny Corleone — are doing for the new generation what the movie did for an older one.
Ever since, it was introduced Godfather — The Game is changing fortunes of the gaming industry. Much the same way as Space Invaders, Pac-Man, Crossfire, Speedway and other games did in the 1980s. Worldwide video games are raking in more money than films or CDs.
BIZARRE GAMES
Sega, which has been one of the leaders in gaming consoles with a series of iconic games like Mega Drive, Genesis, Dreamcast, Saturn and Neptune, has launched a new game that can, at best, be called the creation of a whimsical mind.
Its latest console 'Toylet' can only be installed in (you guessed it) toilets. Costing around $1,750 (~96,250), it is played by gamers while they are urinating. The surface of the urinal contains four censors which act as the "controls" for four different mini-games. The winner is the person who releases the maximum volume at the highest speed. This is not the only time when game developers have brought out a weird console.
Earlier, there have been such whacky concepts where gamers have to wear special electronic gloves and then rub their fingers to get the game moving. A games developer Emotiv System is working on a concept called Project Epoc that uses a set of sensors to tune into electric signals produced by the brain to detect player thoughts, feelings and expression.
Another game titled Metal Wolf Chaos has a fictitious American President Michael Wilson single-handedly fighting to stave off a coup attempt by his vice-president Richard Hawk, who has captured many cities. The game revolves around the president liberating cities from the hands of his evil deputy. There have been many such peculiar games but none as bizarre as the Toylet that has already been installed in many public urinals in Japan and can be played while the gamer is peeing.

Xbox 360 S: Ultimate gaming console
This is the big daddy of gaming consoles. The XBox 360 by Microsoft comes with XBox Live, a paid service which allows gamers to download arcade games, TV shows, music and movies. It has another service called Microsoft Kinect that facilitates motion gaming. It has 250GB hard drive, built-in wi-fi, five USB ports, dedicated Kinect port and onboard optical digital audio. It is is available in India in the 4GB and 250GB versions and is designed to provide a great gaming experience.
Price: Rs 4,990 (for 4GB) and Rs 21,990 (for 250GB)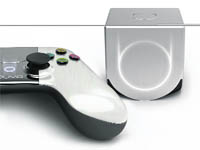 Ouya: The game changer
There is a great deal of excitement surrounding Ouya a new Android-based gaming console to be launched later this year. The gaming console with a dedicated joystick will use the Android platform to play games the good, old fashioned way - on the television screen. Experts feel that this console can be a game changer with its open source technology as it will be able to leverage thousands of existing android apps available for smart phones and tablets and bring the costs down considerably.
Price: $99 (Rs 5,445)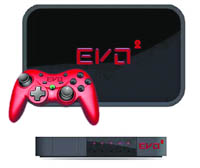 EVO2: TV screen gaming experience
EVO2 by American gaming company Envizions is a new generation gaming console and a successor of the EVO Smart Console that was a huge hit in 2009. It has a built in wi-fi and brings the power of the android to your television set. It acts like a set-top box that brings video games to the TV screen. The console comes with a TV remote, game controller, and a HDMI cable for hours of gaming thrills.
Price: $250 (Rs 13,750)
Switchblade: World's first gaming laptop
The Switchblade by the American computer peripherals manufacturer Razer is a virtual power house. The first dedicated gaming laptop is set to redefine gaming. It comes with a 2.8 GHz processor with 8 GB of DDR RAM and a 17.3-inch LED-backlit touchscreen with full HD resolution. Weighing 3.16 kilos it has been developed in partnership with Intel. It provides gaming experience on-the-go with true portability, great performance and an all-new user interface.
Price: Rs 1.5 lakh
Retro Duo: Double advantage console
This has to be a one-of-its-kind console. The Retro Duo is the only console in the market that plays both the 8-bit NES (Nintendo Entertainment System) and the 16-bit SNES (Super Nintendo Entertainment System). There is no other system that can play both. That is what makes the Retro Duo so popular as it gives the gamer an access to the huge content library of Nintendo and its reasonable price makes it all the more attractive.
Price: $40 (Rs 2,200)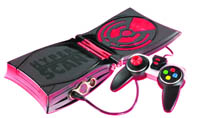 Hyper Scan: Mattel's gaming foray
As of now, this is Mattel Toys' only entry into gaming consoles. The Hyper Scan based on the Radio Frequency Identification technology works via character cards, which have chips hidden inside. The gamer scans in a character card to engage the video game. It targets younger gamers, who are not ready for mainstream consoles. Though the console has been discontinued by Mattel but it can still be found in many gaming outlets.
Price: $70 (Rs 3,850)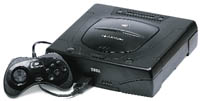 SEGA SATURN: PLAYSTATION'S COMPETITOR
The Sega Saturn is a 32-bit fifth generation console with a grey case, black cartridge flap, blue oval buttons and a drive access light. It comes with a black controller which has a bottom row of buttons. It had two CPUs and six other processors and was released with a view to compete against Sony's PlayStation. It was been voted as the 18th best console of all times. However, it could not do too well because of its high launch price and managed to sell a little more than nine million units. Though discontinued now, there is talk of reviving it in an HD version.
Price: $399 (Rs 21,945)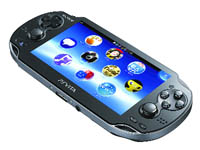 PlayStation Vita: Sony's success story
One of the most popular gaming consoles, PlayStation Vita — or simply PSVita — is the third generation device of Sony Computer Corporation and eighth generation of the gaming industry. The company has released 59 games for this handheld console which is a successor to such worthies as PlayStation Portable and PlayStation 3. Ever since its release in February 2012, PSVita has a 4 GB memory card, two analog sticks, touchscreen and is wi-fi and bluetooth-enabled. Sony has sold nearly 1.5 million pieces.
Price: Rs 19,990 (wi-fi only) and Rs 24,990 (wi-fi & 3G)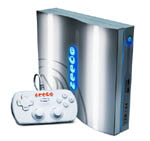 Zeebo: Console for BRIC nations
This gaming console is soon being launched with a target audience in mind. The Zeebo by Brazilian Zeebo Inc. has been produced for BRIC (Brazil, Russia, India, China), which have traditionally not had easy access to video games. It comes with games and educational content delivered via wireless digital distribution. Though not as technically advanced as the XBox 360, Wii or PlayStation 3 but it has the huge advantage of making use of free 3G networks to download games.
Price:Rs 5,000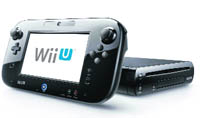 Wii U: Nintendo creates magic again
The Japanese electronics giant Nintendo's Wii U gaming console is an extension of its 2006 Wii. Though it will be released sometimes in September 2012 most of the details are out. The game controller looks like a tablet with a touch-screen feature. It doubles as a tablet wherein you can browse the Web and it also serves as a car navigator. It will use slot-loading disc drive compatible with 25GB storage capacity and Nintendo hopes it will be a runaway success as its earlier avatar.
Price: $375 ( Rs 20,625)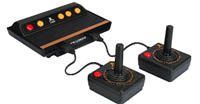 Atari Flashback 3: Back to the past
Flashback 3, the iconic video game console from Atari is high on the popularity list because of its 60 built-in games that defined an entire generation and the Atari craze was all-prevalent. Included are classic games like Asteroids, Centipede, Missile Command, Space War, and more. It has easy-to-manoeuvre controls and is successor to the original Flashback and Flashback 2. It comes with two retro joysticks and is a plug-and-play-into-your-TV console with a pause facility in between games.
Price: $60 (Rs 3,300)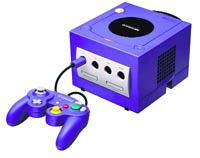 GAME CUBE: POPULAR & VERSATILE
Gaming aficionados would remember with fondness the Nintendo's fourth home video console called the Game Cube. It was one of the most versatile consoles that hit the markets some years ago. A successor to the Nintendo 64 and the predecessor of the Wii its 40MB of onboard memory meant bigger games, bigger challenges and bigger battles. The 6 inches long, 6 inches wide and 4.3 inches tall (15 x 15 x 11 cm) console is still high on the popularity list of gamers having sold 21.74 million units worldwide.
Price: $199 (Rs 8,955)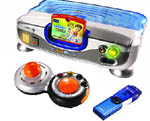 V-Motion: Fun for the very young
Like the Hyper Scan, VTech's V-Motion gaming console is for very young boys and girls between the ages of three and seven. It is an active learning system that initiates young audiences to the world of video gaming and education. It comes with one wireless controller and one game, along with standard cables to connect to the TV set. There are plenty of add-on games that can provide hours of fun to the young.
Price: $45 (Rs 2,475)