New vision for Punjabi Cinema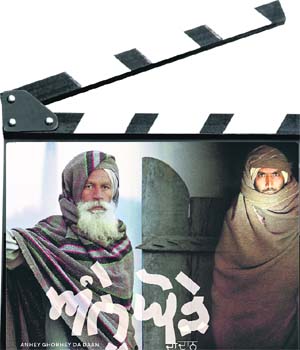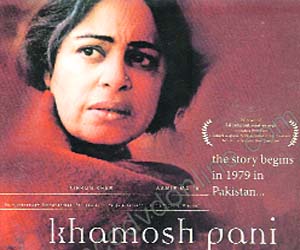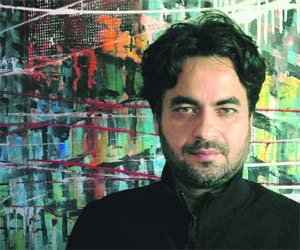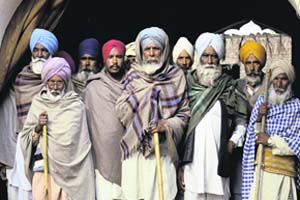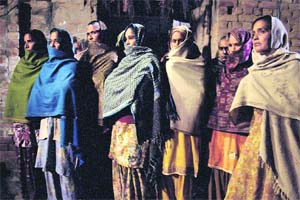 Portraying a slice of life: Scenes from Anhey Ghorhey Da Daan, based on the novel of the same name by Gurdial Singh which focuses on the plight of the lower castes
THE Punjabi film Anhey Ghorhey Da Daan (AGDD), based on a novel by Punjabi novelist Gurdial Singh, has created ripples at various film festivals, be it at Venice, Abu Dhabi, Hong Kong or Germany. It will now be screened at the Museum of Modern Art, New York, later this month. The film made waves at the National Film Awards by winning the award for the best director as well as the best cinematography. Gurdial Singh terms the movie, "A milestone for Punjabi cinema for its historic, authentic and realistic portrayal of the 'other' Punjab." For Gurvinder Singh, the young director of the film who has given Punjabi cinema a new idiom, it is a proud moment.
In an interview, Gurvinder Singh talks of his cinematic journey to Aruti Nayar
With all these awards and international recognition coming your way, is it a small step for you and a giant leap for Punjabi cinema? Where and how do you locate yourself as a director?
It's a big step for me! Though I don't know what it means for Punjabi cinema. I am still not sure of how it will be received by the people in Punjab and whether it gives rise to a movement of any kind of alternate cinema in Punjabi. Besides, I don't see myself as a "Punjabi director". Cinema has no language. But, of course, the cinema of any region gets its eccentricity from the vernacular and the cultural milieu it is rooted in. So in that sense I do acknowledge the role of Punjabi in my cinematic idiom. AGDD is perhaps the first real Punjabi film in that sense.
It sounds a trifle clichéd but how did you feel when you got the news of the National awards? Did it come as a total surprise?
We were expecting the award for the Best Punjabi Film, but the award for Best Direction came as a surprise. I am happy that the jury recognised the strong directorial style in Anhey Ghorhey Da Daan, though they did not give it the Best Film award, which I dare say it deserved, even at the expense of sounding somewhat arrogant! And the award for Best Cinematography is totally deserved by my cameraman, Satya Rai Nagpaul. He completely understood the mood and feel of the image I was trying to achieve. The lighting is sublime at places, specially in the low-lit night sequences. It is not beautiful cinematography as an embellishment accidental to the film, but almost organic, growing from within the requirements of the narrative.
You are making a movie on Waryam Sandhu's short stories. What fires your imagination, the cinema of silence or lyricism?
I plan to make a film on two of Waryam Sandhus's stories set during the phase of militancy in Punjab in the 1980s. I am deeply interested in history and politics, as much I am in poetry and music. It's the coming together of these that excites me. I seek a lyrical quality in portraying political and social history, rather than a firebrand activist/propagandist feel. I will always be on the side of the underdog, come what may, but without raising fists or banners. And cinema cannot offer any solutions, it can only raise a mirror to reality. It's the job of politics to look for solutions. Even Ritwik Ghatak, the great Bengali filmmaker said so.
Would you ever consider making a Hindi movie?
That is something I am not concerned with at the moment. As far as I see, my next three to four films will all be in Punjabi.
Do you believe in the distinction between entertainment for the masses and that for the classes?
No. There is no difference. Even Bollywood appeals to all classes. As does television. By presupposing such a distinction, one is presuming that the masses don't have any class! Which is far from true. The so called "common man" has a great wealth of wisdom and understanding of life. But within this mass, you have people with different inclinations. And that is how it should be.
How does one strike a balance between the Bollywood style of entertainment and literary focus or filming of literature?
There can be no balance as Bollywood is too big. It is our national culture, if I may say so. At least, that's what the media would like us to believe. I look forward to watching good mainstream films, though I know I cannot ever make one as my inclination is different. As for literature, it's not a prerequisite for making a good film. A keen observation of reality and understanding of life and cinema are far more important prerequisites. Cases of bad films on good literature are aplenty.
Would like to share some observations with others who want to tread the same path?
Each one has her/his own unique swabhav. It is important to recognise and understand that and realise that through your work. That work will be unique. The problem is that most of the people are just imitating others. Even an individual weakness can be a strength. But it is important to recognise that as a strength. And there is nothing like 'right' and 'wrong' or 'good' and 'bad' as an overarching principle in the realm of creation.