music zone
Saurabh & Gaurav
Frank Ocean ó Channel Orange
(Def Jam)
Best track: Bad Religion
Worst track: Lost
Rating * * *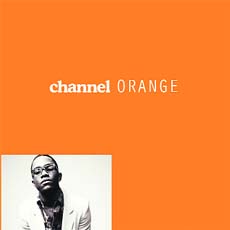 Frank Ocean is the man of the moment. Musically, he is blessed with a smooth and languid voice, that can effortlessly blend soul, jazz, electro and contemporary RíníB grooves into psychedelic shapes. Channel Orange is soaked with shifting rhythms and pulses of sound fused with minimalist, mid-tempo drum patterns while Oceanís opulent singing holds everything together. In its first moments, Bad Religion brings Princeís Letís Go Crazy to mind, but the song never pivots from its opening; it simmers but never explodes. Forrest Gump and Not Just Money borrow their jazzy chord progressions and unexpected key changes from the Stevie Wonder. Channel Orange is a storytellerís album. Itís an immensely inclusive R&B album. Ocean runs through a gamut of stories and situations ó experiencing parenthood in Sierra Leone, the financial privileges of life in Sweet Life, drug addiction in Crack Rock, the language of love in Pyramids. Ocean conveys his messages with an innocent zeal, displaying a youthful expression thatís equally reticent and playful. White featuring John Mayer, is the dramatic centerpiece, a stunning blues track that, for the first time since opener Thinkin About You, places the listener right in the centre of Frank Oceanís pain. With Channel Orange, Frank Ocean has proven himself as one of the most significant artists in popular music today; his next effort will definitely have the potential to be a genre classic.
Smashing Pumpkins ó Oceania
(EMI)
Best track: Pale Horse
Worst track: My Love Is Winter
Rating * * *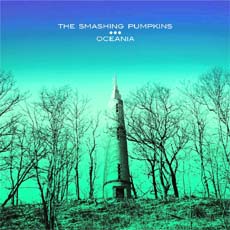 On Oceania, the bandís jaw-dropping ninth studio album, Corgan finally sounds comfortable being himself again, and his reinvigorated confidence results in the yearís one of the most outstanding rock albums. "Please come back, please come back," Corgan cries repeatedly on Pale Horse, the glazed ballad that recalls the instrumentally rich tracks off 1995ís Mellon Collie and the Infinite Sadness. The albumís highlight is the sprawling nine-minute title track, which opens with rhythm variations on the Danny Elfman Batman theme, and then, shifts into gear with Corganís aged yet ever-familiar nasal singing. Uptempo rocker The Chimera has an infectious chorus that churns darkly through multiple sections without losing momentum. Despite young drummer Mike Byrneís undoubted ability, Chamberlinís presence is sorely missed. He was the David Gower of rock percussion, skillfully brushing songs to the boundaries with ease. This new found happiness may alienate many, but Corganís approach and poeticism around such alternative rock taboos is intriguing to say the least. Pinwheels, starts like an electro-rhythm laden track, but is soon overlaid with a wall of thick guitar harmonies, one of the Pumpkinsí oldest signature sounds. With Oceania, Corgan manages to skillfully balance the details and contradictions that come with age, without giving way to resignation.
Nas ó Life Is Good
(Def Jam)
Best track: Cherry Wine
Worst track: Summer on Smash
Rating * *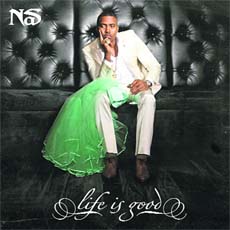 On Life is Good, Nasí 10th solo studio album, he turns the spotlight on himself, detailing everything about his divorce from pop singer Kelis (Bye Baby), his inadequacy as a father (Daughters), and his rearing background (A Queens Story). From start to finish, the album is full of modestly insightful and impressive lyricism that showcases the skill and vision that made him one of the most influential artistes in hip-hopís history. On Accident Murderers, longtime producer Salaam Remi help Nas capture the street genius of the 1980s and 1990s New York hip hop, but updated with a modern sheen. The Don is heavy, dynamic and mellow all at the same time. It capitalises on the incredible lyrical structures and shows you just how rapidly this guy can punch out the syllables. On A Queens Story, a beautiful blend of Gershwin strings and drums, Nas pays a tribute to hip-hopís most neglected rappers and producers who once inspired him. Of the many guests, the late Amy Winehouse makes the biggest impression on Cherry Wine, a jazzy centerpiece. Back When is, unsurprisingly, a nostalgic track with Nas rapping, "to know where youíre going you need to know where youíve come from." Life Is Good might not be an Ďalbum of the yearí contender, or Nasís best work, but itís a highly enjoyable, and intelligent, listen.
Album of the Month
R. Kelly ó Write Me Back
(RCA)
Best track: Clipped Wings
Worst track: All Rounds on Me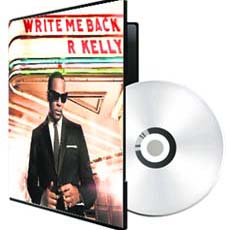 Picking up where 2010ís Love Letter left off, R. Kellyís tuneful sequel, Write Me Back, takes things ahead another decade, with the 1970s musical retro cues, recalling the Philly International sound, the Love Unlimited Orchestra, and the Isleys. The album opens with the buttery disco of Love Is, an ode to love. His voice is as striking and authoritative as ever. The suave dance vibe rolls into the second song Feeliní Single, a song about meeting new people. Clipped Wings makes up a smooth love song, taking the mood into a darker, introspective place with fragile piano, close harmonies and Kelly sounding truly bruised, "Oh baby, I never meant to clip your wings, now Iím wishing you could fly right back to me." The lowest point of the album is Party Jumpiní, which comes directly after the smoothness of Green Light, like someone slapping you awake. You Are My World is the albumís apex, a veritable emotional climax. It skillfully mixes the restraint of gospel with minimal R&B. Lady Sunday sets off on a lovely lilting piano-driven groove, while on When A Man Lies, he repents some of his past sins with the hilarious line, "yeah, mirror, Iím talkiní to you..." R Kelly further cements himself here as one of those artists that will be long remembered.
TOP 10 SINGLES
Call Me Maybe
Carly Rae Jepsen (CU)
Payphone
Maroon 5 feat. Wiz Khalifa (NM)
Wide Awake
Katty Perry (CU)
Somebody That I Used To Know
Gotye feat. Kimbra (FD)
Lights
Ellie Goulding (CU)
Where Have You Been
Rihanna (NM)
Whistle
Flo Rida (CU)
Scream
Usher (FD)
Titanium
David Guetta feat. Sia (FD)
Blow Me One Last Kiss
P!nk (NE)
Legend: (CU): Climbing Up (FD): Falling Down (NM): Non-mover (NE): New Entry