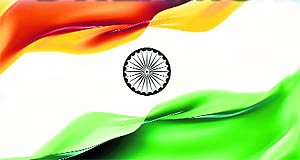 Young Dreams
India's is getting younger and how! According to the 2011 Census report, the current proportion of population under 25 years in India is 51 per cent and the proportion under 35 is about 66 per cent. The country will house a whopping 486.86 million young men and women by 2030. While the average age of an Indian in 2020 is expected to be 29 years, the average age for China is expected to be 37.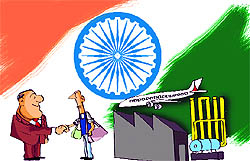 How well oiled are the wheels of growth
"Long years ago we made a tryst with destiny, and now the time comes when we will redeem our pledge, not wholly or in full measure, but very substantially. At the stroke of the midnight hour, when the world sleeps, India will awake to life and freedom..." —Jawaharlal Nehru



workers' lot: Promises to keep…



corporate sector: And miles to go…

Pervin Malhotra

Career Hotline


Scope of public health courses

Computer knowledge for financial analyst

What are the prospects in nanotechnology?

Am I eligible for forest service?
Cool Counsel
Subtle success sutras
Communication is a continuous process that has verbal as well as non-verbal aspects. While the main stress is on mastering the verbal communication skills to create a favourable impression and to succeed in one's career, the non-verbal communication skills are generally ignored. The way one expresses one's body language plays a major role in creating a favourable impression whether one is at an interview or in office. The difference between one's success and failure is mostly due to the body language that one conveys.
Body language plays an important role in fostering healthy workplace relationships and good impression

career compass: mobile app developer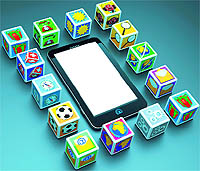 Coming of age
A boom in the Indian telecom market has led to a substantial an increase in mobile application development that is capturing the attention of today's youth. In fact, India is the world's fastest growing industry after China and is likely to become the world's number one mobile market by 2013 with more than a billion mobile users. With this surge there are also commendable opportunities lying ahead for developers in terms of developing apps for running on iOS, Android, and similar other operating systems.



Course cursor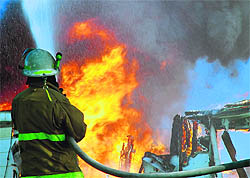 field in focus: fire safety and management
Safe hands
With growing industrialisation and urbanisation, fire safety has gained relevance for maintaining a safe living and working environment. Besides, several measures being taken by the government fire departments, there has been a concerted move by various industries, both large and small, to emphasise on fire safety to guard against the loss of human and material resources.
smart strategy: impressive covering letter
The convincing cover
Now that you've agonised for hours to create the perfect CV, your job is finally done. Right?
Happiness @ work: Gems of ancient wisdom
Lessons from freedom fighters
On Independence Day, here are some work ethics that you can learn from our patriots.
CareerCature
sANDEEP jOSHI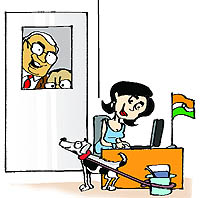 We have given them the freedom to bring their favourite things to office

management tip
Choose the right leadership approach
There is no one-size-fits all approach to leadership when you manage a diverse team of people with different levels of commitment and competence. When you manage a team of people, adapt your leadership style to meet each person's needs.
Promising sectors
Health care, hospitality, IT and IT-enabled services (ITeS) sectors are expected to create 16 lakh jobs this fiscal despite gloomy economic mood, a study by industry body Assocham has said.