International scene
Untold Story
By Monica Ali.
Simon & Schuster £7.99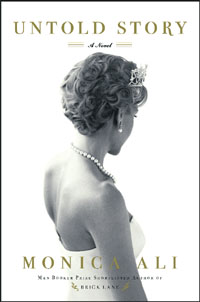 Successful "what if they'd survived" novels of recent years ó Andrew Motion's The Invention of Dr Cake, about John Keats had he lived longer, and Philip Roth's The Plot Against America about Charles Lindbergh leading a resurgent right-wing political take-over that brings in a fascist state ómay suspend our disbelief to the maximum. But they work. Monica Ali's story about Diana, Princess of Wales, faking her own drowning and running away to live an "ordinary" life should have worked, with such precedents behind it. Alan Bennett, Emma Tennant and Sue Townsend have all fantasised about different lives for the Queen, but with a hint or more of satire. There is no satirical impulse behind Ali's reimagining. Diana, now Lydia, has settled in Kensington, an average Midwest American town, has dyed her hair dark brown, had her nose and lips surgically altered, and has taken a job working in the local kennels. She has a boyfriend, Carson, and three close female friends. Ali moves between Lydia's narrative and the diary of her Private Secretary, Lawrence Standing, a lazy device to explain how she faked her own death and her increasing paranoia in the days preceding it.All the research is there - and yet we never get inside Lydia/Diana's head, for all the details Ali drops in. Would this aristocratic woman who grew up on the huge Althorp estate, then lived in royal palaces, really be quietened and calmed by an anonymous bungalow? It's a failed fantasy, psychologically unconvincing and novelistically weak.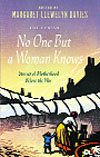 No One But a Woman Knows
By Margaret Llewelyn Davies I
Virago £7.99
Fans of the cosier Call the Midwife should read these devastating accounts by working-class women, first published in 1915 as Davies fought for better maternity care and benefits. Women bearing 10 and more children in the same span of years; fainting from hunger because they saved food for their husbands and existing children, even though they were pregnant; working in factories just hours before labour began because they needed the money; the list is a horrifying catalogue of exhaustion and hopelessness. Dropped wombs, husbands who don't know when to leave their wives alone, inept doctors, are all bemoaned here, and while the 30 shillings (`A31.50) maternity benefit which Davies eventually won wouldn't have solved all their problems, it went a huge way to saving lives and marriages.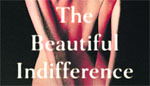 The Beautiful Indifference
By Sarah Hall I
Faber £7.99
Sarah Hall's beautifully savage prose works so well because of her love of language, her relishing of words, whether they be the local dialect of "Butcher's Perfume" ("lajful little tuss", "a kessen moon") or descriptions of urban landscape, the "underground winds" of the capital. This collection is about intimate relationships, from the strange love one teenage girl has for another, harder, tougher girl, to the woman having an affair with a married man, or the suburban housewife who decides to go in for a spot of sadomasochism-style prostitution. None of them are exactly original set-ups but Hallís way with words gives them a freshness that makes them feel new and urgent.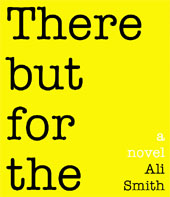 There But For The
By Ali Smith I
Penguin £8.99
There's a toughness beneath Smith's whimsy here, an unscrupulousness and a ruthlessness that both belie the gentle surface humour, as she relates the story of dinner party guest, Miles Garth, who decides to lock himself in the hostess's spare bedroom right in the middle of conversation. His hostess calls a name in his mobile, Anna Hardie, to ask for her help to get him to come out, but she can barely remember him from a school trip many years before. The dinner party scene itself is a work of genius, full of thoughtless prejudices and bad manners and casual insults, all on show as if they're things to be proud of, while those few genuinely touched by Mile''s plight re-examine their lives. He sets himself apart by locked doors ó child prodigy Brooke, proud and fearful of her noticeable cleverness, is set apart by her intelligence.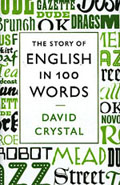 The Story of English in 100 Words
By David Crystal I
Profile £8.99
There are some delicious revelations on this history of words, from the forbidden or taboo that meant English preferred to use "earl" instead of "count" after the Norman invasion, even though it adopted "countess" readily enough, rejecting it probably because of its proximity to a certain swear word; to the first recorded reference to "tea" in 1655, which quickly led to an explosion in all things tea-related (teaspoon, teapot, teahouse, the tea-trollies and tea-ladies of the 20th century). Crystal does an excellent job, not just of tracing the etymology of a word, but of relating it to social history, painting a picture of our times through words.