An affair to remember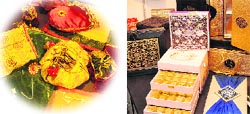 Ever wondered why Indian weddings are associated with terms like big and fat? Well, that's because our weddings are an elaborate affair with dedicated ceremonies to celebrate every moment. As the wedding season approaches, we look into some trends.
Let the fun begin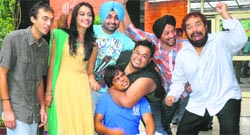 A poster with a bright yellow background, three guys on their respective two-wheelers vrooming away and the tag-line reading 'Fun Unlimited'… that's what Aiven Raula Pai Gaya, a Punjabi movie, which is set for an August 31 release, is all about. The cast of the movie was in Chandigarh on Monday and we catch up.
Atharv, Surbhi, Ravinder, Maninder, Vrajesh, Sardar Sohi and BN Sharma

Smart snacking
Organic vegetables to whole-wheat flour to skimmed milk, we have turned our kitchens into health zones. But when it comes to snacking, the general tendency is to let go! Fried, gravy, cheesy—are some of the sins one commits while snacking. We get you a quick guide to healthy snacking…
High Spirits
Cocktail of Wasseypur
HEART talk
Be at your convincing best


I am a 27-year-old married woman; I stay with my in-laws because my husband is working abroad. I want to join him but my in-laws think it will be an additional pressure on him. How do I convince them?
Manreet, Mohali
Talk to your husband and in-laws and tell them that you will not be an additional burden but a support to your husband. Ask them about their apprehensions and what their fears are. But foremost, talk at length to your husband. He should talk to his parents as well.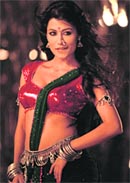 it's rocking
Rustic and Sensuous
Shrish Kunder's directorial venture Joker with Akhshay Kumar and Sonakshi Sinha in the lead roles is creating a buzz. The hot and happening Chitrangada Singh has performed a sensuous item number Kafirana for the movie. It has vocals by Sunidhi Chauhan and Adarsh Shinde. The director himself has penned down the lyrics for it. The original chorus was s changed, apparently, for being too controversial.
Fun words
It is such a notorious item number from the guest composer Gaurav Dagaonkar. I downloaded it from Internet when it leaked. The song has slightly different lyrics and I just love the chorus "I want just you". The lyrics are so much fun even if they don't have a meaning.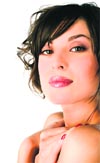 Doc Talk
Spot the problem
No one likes the sudden appearance of brown spots on face but it's a condition which is rapidly on the rise not only among the middle-aged but among youngsters and teens too. Brown spots or facial hyper-pigmentation can be in form of freckles or more severe melasma. Melasma has a genetic link that tends to appear as dark brown pigmented areas affecting cheeks, in some cases forehead and upper lips as well.
Par Excellence
The importance of a correct grip
The most important part of golf as a beginner or even an experienced golfer is to get the grip correct.
Pun'jab' Sandeep Joshi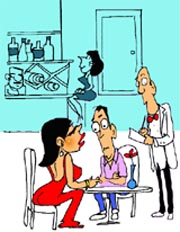 Raising the bar: I'm taking a de-tox break this week, I'll just take a vodka with sweet lime.
Star track
Heroine will be Kareena's best film: Karisma
Levitt injured, gets 31 stitches