Sports
Soccer's new stars
...& the fading ones
As the 2012-13 football season gets underway, let's take look at the rise of a new generation of talented players, as well as some of the older stars, who might struggle to keep up with their lofty standards
Vaibhav Sharma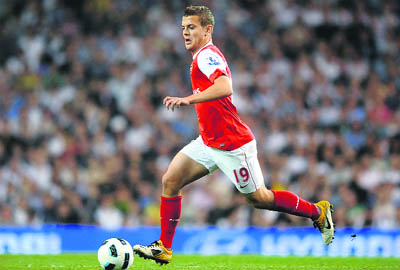 Former Liverpool boss Bill Shankly once famously remarked, "Football is not a matter of life and death. It is much more." Decades later, as club football is rapidly changing the face of modern sport, the context of the statement dawns upon you. The English Premier League and Spain's La Liga are changing the way football is played and run the world over. These are the richest leagues, with the biggest stars and the best markets.
English Premier League (EPL)
Rising Stars to look out for
Jack Rodwell (Manchester City)
Manchester City's latest acquisition, the boy from Everton has fast earned a steady reputation. A holding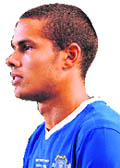 mid-fielder by nature, he can virtually play anywhere in the middle of the park. It is his ability to hold possession and run plays that make him indispensible to any side. After spending his early years with Everton Football Club, he has now moved to Manchester City, the defending champions. This might be the year when he stakes his claim in the toughest League in the world.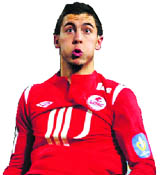 Eden Hazard (Chelsea)
With the Champions League title under their belts, Chelsea went on a spending spree this summer. And they bought some stunning quality too, but none more impressive than Belgian Eden Hazard. The midfielder who was being courted by clubs like Manchester United, City, Arsenal and even Real Madrid, joined the Blues for a reported £ 34 million. His ball control, acceleration and ability to be the mid-field engine mean that the Chelsea frontline can be assured of ample supply throughout.
Alex Oxlade Chamberlain (Arsenal)
His debut for Arsenal was a nightmare. It was that torrid afternoon in Manchester when the Gunners were hammered 8-2 by the United. But they fought back, and finished at a respectable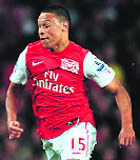 third, and Chamberlain, or 'the Ox' as he is called, played his part too. Manager Arsene Wenger used him sparingly, but it was clear that it was only a matter of time before he would stake a claim for regular first-team football. A confident lad, with searing pace, Chamberlain can play on the wing, behind the strikers and even in the centre of mid-field. More starts can only mean more sparks!
Jack Wilshere (Arsenal)
The Arsenal man has been out of action for over a year now, and the fact that an entire nation waited for him till the last moment at the recently concluded Olympics, tells you what they think of him. Even after England crashed out of the European Championship, he was hailed as the harbinger of change. His passing is perfect, and his ability to control the mid-field is now folklore. An October return will still give him enough time to stamp his authority on the Gunners' mid-field that has been crying out for him.
Fading Stars of EPL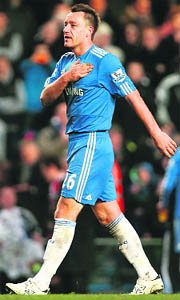 John Terry (Chelsea)
Long hailed as Mr Chelsea, the Blues skipper has been caught in a storm off the field. The race controversy has dented his reputation, and with his game not getting any better, he might soon turn out to be a big liability for the club. He was once a defender who could fight off the biggest and swiftest strikers in the game. But that was before he started slipping one-too-many times and losing the ball in crucial areas of the field. Chelsea cannot rely on their leader to wage a battle all through the season.

Frank Lampard (Chelsea)
The former West Ham boy, who turned into a legend at Chelsea, has run the course. Age has caught up with his body, even if his mind has stayed in denial. The menacing movement off-the-striker, stretching the play and foxing his way into the box are history. He still scores the occasional goal, through spot-kicks but stand and deliver might be a different case. To keep on delivering will certainly be a challenge for Lampard this season.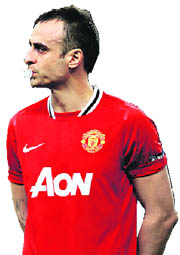 Tomas Rosciky (Arsenal)
The Czech Republic captain had his most impactful season in 2011-12. But it ended in loss at Euro 2012, and in pain, too, as he was forced out due to injury. While he remains agile on the field, the ability to run around with the ball and out-fox younger and faster opponents is fast fading away for the Gunner. He signed a contract extension last year after scoring what was his first goal in over two years. Might have been the smartest thing he did with his career.
Dimitar Berbatov (Manchester United)
There was a time when Manchester United would have given anything to sign Berbatov from Tottneham Hotspurs. He was quick, could shoot with devastating accuracy with both feet and was the perfect striker to play link-up with. He was the perfect counter foil for Wayne Rooney. But that was when he was valued, when United couldn't have dreamt of signing Robin van Persie. The Bulgarian will be lucky to last the season with United. A move away from the Premier League might delay the inevitable.
La Liga
Young Stars to watch out for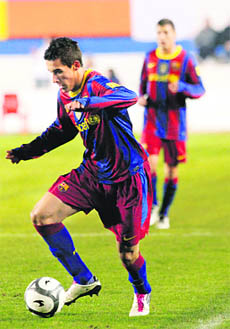 The La Liga is a minefield of talent. After all it is home to the World and European Champions. The flair that the Spanish team exhibits has been spread all over the league and it has made it probably the fastest growing league in the world. Although there is a definite domination by the big two – Real Madrid and Barcelona – but many other teams boast of exciting talent.
Christian Tello (Barcelona)
The sheer number of quality players that continue to come from La Masia must, at least, frustrate the rest of Europe. How is Barcelona able to consistently produce such talent? Tello was actually not even in the club's plans when he came back from Espanyol last summer. Fortunately for him —and for fans — injuries to David Villa, Ibrahim Afellay, and Pedro expedited his arrival to Camp Nou. He responded by providing three goals in three starts.
Jordi Alba (Barcelona)
A summer move from Valencia to Barcelona and a sensational showing at the European Championships have shot Jordi Alba into the limelight. A talented and fleet-footed left-back, Alba has shown the ability to raise his game at the big stage. His goal in the final against Italy was testimony to that. A move to the best club in the world is a stamp of approval too.
Iker Muniain (Athletic Bilbao)
This young Basque star's potential is sky high. He could be a future Ballon d'Or winner. Athletic Bilbao's youngest capped player was also the youngest to score a goal for the club. He is only 19, but is already has 100 appearances for the Basque club. This season, he shared the pitch with the likes of AndrésIniesta, Jesus Navas, Nani and other world class players without looking out of place.
Raphael Varane (Real Madrid)
Real is not really known for using its young players. It is just that most of Madrid's purchases are established stars already showing signs of greatness. Raphael Varane was no such thing. Granted, he showed incredible promise last season in Ligue 1, but few could have known he would adapt so quickly to Spanish football. The youngster has done so well that calls for a superstar centre-back to be brought in have quieted greatly.
Fading Stars of La Liga

Carles Puyol (Barcelona)
The Barcelona captain has won many battles. But even he cannot fight age. An injury last season kept him out of action. Though being part of the best offensive side in the world means that defensive frailties are rarely spoken of, Puyol is definitely on the decline.

Kaka (Real Madrid)
The Brazilian will always be a legend . But his best was definitely left back with the AC Milan days. Bought by Real for a whooping £ 65 million, Kaka didn't prove to be a bad buy, but not value for money. Frequent injuries and the known impatient approach at Real mean that his time might be up soon enough.

Ricardo Costa (Valencia)
The Portuguese defender was once part of a Champions League winning side. But that was in 2004. He fell out of favour with the Valencia hierarchy last season, and will be lucky to survive this season. His positioning was questionable through whatever little action he saw in 2011-12, and the hopes of things improving this season look bleak.
Xavi Hernandez (Barcelona)
An accomplished passer and mid fielder, Xavi might be losing his edge now. The European championships saw Andrés Iniesta taking control, as Xavi kept struggling. He came into his own during the final, but the signs are loud and clear. With Fabregas already in as a long-term replacement, and Iniesta growing every game, the days of Xavi might be limited.